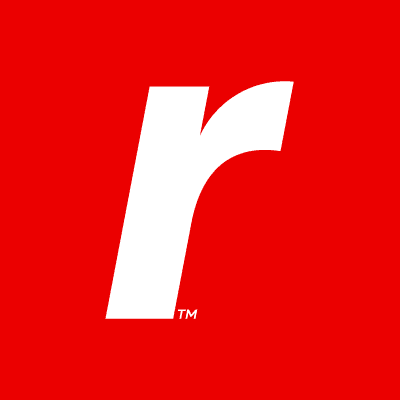 Rackspace
Technical Consultant.
United Kingdom - Greater London•United KingdomEuropeGreater LondonUnited KingdomEurope•June 10, 2023
Rackspace are the multicloud solutions experts. Consistently named a 'best place to work' year-after-year according to Fortune, Forbes and Glassdoor, we attract and develop world-class talent. As a leader in the Gartner Magic Quadrant for Public Cloud MSPs, we keep the customer at the heart of everything we do and our Fanatical Experience™ is renowned throughout the industry! We are looking for a Technical Consultant to help customers migrate their infrastructure and applications to a Managed Service Infrastructure across a diverse customer and technology base. You will serve as the key technical contact and subject matter expert for external and internal customers. You will be hands on member of the migration practice area within a fast-growing cloud Professional Services business. This will require a balance of both consulting and technical skills. The ideal candidate will have several years' experience of leading and executing migration projects, ideally for cloud platforms - AWS, Azure, Google or VMware. This should include Assessment, Design, Planning and Migration. Ideally, fully conversant in appropriate migration tools for infrastructure and data. Your engagements will see you working directly with customers and prospects across EMEA. Each engagement will require you to manage workshops and presentations to aid in understanding customers' and prospects specific needs and to understand complex applications that may be deployed across a multitude of service models and technologies. You will be required to problem solve complex requirements and demonstrate gravitas when facilitating workshops. Some engagements will require you to be hands on with the technologies, enabling you to collaborate with the customer to create the desired outcome. This is an excellent opportunity for an experienced consultant who has migrated mission-critical systems and understands the importance of the modern cloud ecosystem and how to overcome technical and operational challenges in their adoption. 
Role and Responsibilities
Provide customer-facing workshops to educate customers and prospects and gather information for analysis and recommendations.
Work with Solutions Architects and Build Engineers to design and accelerate customer adoption of managed cloud technologies.
Work directly with the customer to implement the changes required to migrate applications for their chosen platforms.
Work with Project Managers to deliver customer outcomes on time and on budget.
Write and maintain documentation and materials for customer and Rackspace internal audiences.
Required skills.
Prior experience in a consulting (client-facing) role with practical experience of Infrastructure migration projects.
Expert working knowledge of Operating Systems (Windows and/or Linux).
Good knowledge of public cloud technologies (AWS, Azure and Google Cloud Platform)
Proven experience with cloud migration, Data Centre infrastructure/application migration, consolidation or transformation projects
Proven infrastructure experience in one or more of VMware, AWS, Azure or GCP
Working knowledge of the full project life-cycle and methods.
Ideally operated with infrastructure and application architecture design principles, technologies and practices.
Excellent understanding of complex technologies, platforms and estates
Able to autonomously structure, construct and execute a complex multi-platform migration designAble to engage with customer stakeholders (at multiple levels) and third parties both formally and informally
Able to contribute to Best Practices, toolkit and methodologies within area of expertise
Continued awareness of evolving technologies and implications for improvements
About Rackspace Technology
We are the multicloud solutions experts. We combine our expertise with the world's leading technologies — across applications, data and security — to deliver end-to-end solutions. We have a proven record of advising customers based on their business challenges, designing solutions that scale, building and managing those solutions, and optimizing returns into the future. Named a best place to work, year after year according to Fortune, Forbes and Glassdoor, we attract and develop world-class talent. Join us on our mission to embrace technology, empower customers and deliver the future.  
More on Rackspace Technology
Though we're all different, Rackers thrive through our connection to a central goal: to be a valued member of a winning team on an inspiring mission. We bring our whole selves to work every day. And we embrace the notion that unique perspectives fuel innovation and enable us to best serve our customers and communities around the globe. We welcome you to apply today and want you to know that we are committed to offering equal employment opportunity without regard to age, color, disability, gender reassignment or identity or expression, genetic information, marital or civil partner status, pregnancy or maternity status, military or veteran status, nationality, ethnic or national origin, race, religion or belief, sexual orientation, or any legally protected characteristic. If you have a disability or special need that requires accommodation, please let us know.
Cyber Security Jobs by Category
Cyber Security Jobs by Location
Cyber Security Salaries