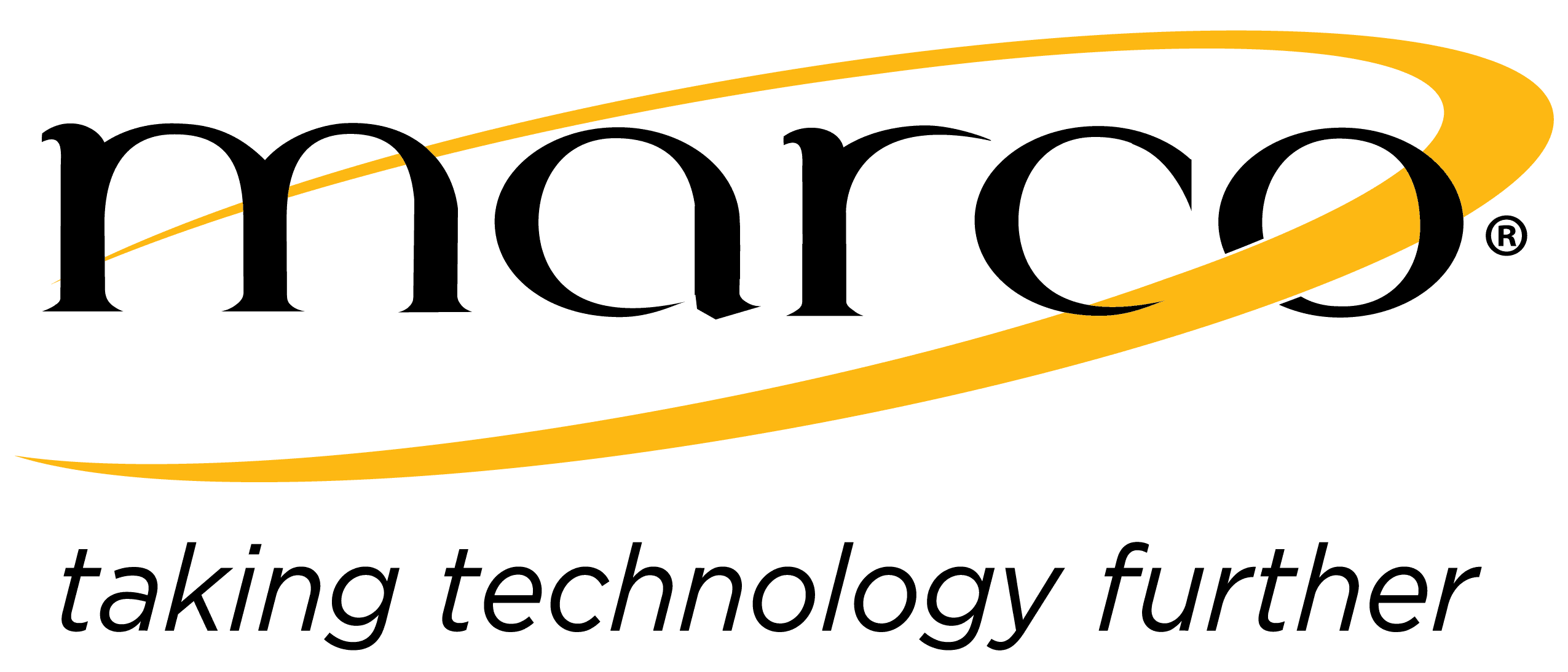 Marco Technologies LLC
Software Solutions Data Analyst
Minnetonka, MN•MinnetonkaMinnesotaUnited StatesNorth America•June 9, 2023
Marco is a one-stop shop for all things business tech. Our employees are "movers and shakers" and our company is always striving to do what's right. Does this sound like a culture you want to be a part of? We're hiring a new team member to help take Marco's technology further – working full-time, Monday - Friday, 8am-5pm. More about us. We do it all – from copy and print solutions to IT and managed services. We are an organization led by salespeople with 650+ engineers ready to fix any and all issues. We have offices in 12 states and service nationally. Join our growing team. You won't regret it.The Software Solutions Data Analyst is responsible for working closely with Marco's Software Solutions team and ECM/Capture clients to elicit information, develop and deploy integrations, create data reports and scripts to enable automated and integrated solutions per the business requirements of our clients. You will participate in requests for proposals/information (RFP/RFI), Proofs of Concepts (POC) and other related duties as assigned by divisional leadership. 
Essential Functions
Gather clients' requirements, configure, and plan a system design with the ascertained requirements.
Consult with Marco clients and create scalable integrations between other Core applications and our solutions.
Identify and recommend applicable technologies to solve client's business needs with software solutions.
Collaborate with team members to perform needs analysis, data analysis, data queries, testing and deployments.
Generate billable revenue for our ECM division by performing billable service, with focus on identifying potential solution expansion opportunities.
Responsible for delivering ECM / Capture solutions and conduct training on the deployed solutions.
Assist Sales team with Proofs of Concepts.
Provide support for ECM and Capture clients.
Conduct presentations and demonstrations for clients as a technical expert.
Experience in documenting specifications and tools used for it.
Comply with service administrative procedures in a timely basis.
Attend required company and department meetings.
Act in accordance with Marco policies and procedures as set forth in the employee handbook.
Perform other related duties as assigned.
Education & Experience
Bachelor's degree and four years of relevant experience; or equivalent combination of education and experience.
Required Skills
Possess advanced knowledge of Corporate IT infrastructure (Windows Server, Database, Network Infrastructure, Virtualized Environments, Azure)
Familiar with scanning, OCR and other enterprise content management and document management technologies.
Competency in SQL, SQL Reporting Services, PowerBI, and various IT-systems and databases.
Proficiency with business collaboration tools such as MS Office, Visio, and company/client specific applications.
Superior communication skills in working with technical and non-technical people and the ability to develop and maintain collaborative relations among all levels of an organization.
Debugging and error stack resolution abilities.
Energetic, forward-thinking, and creative.
Excellent organizational and time/task management skills.
Ability to cultivate positive working relationships with clients and coworkers.
Follow policies and procedures; Complete administrative tasks correctly and on time; Support organization's goals and values.
Self-starter with the ability to perform with little or no supervision.
Adapt to changes in the work environment; Change approach or method to best fit the situation; Able to deal with frequent change, delays, or unexpected events.
Benefits:
 We're not just competitive when it comes to business tech – we're also pretty proud of what we offer our employees. Our benefits include medical, dental, and vision insurance. We also have paid holidays and vacation, 401k with generous company match, flexible spending accounts, employee purchase program, employer-paid life insurance, voluntary-term life insurance, short and long-term disability, critical illness and accident benefits, and pet insurance. Yes, we care about your furry family too.*all benefits are dependent on employment status    Equal Opportunity Employer /AA Employer/Minorities/Women/Protected Veterans/Individuals with Disabilities 
Applicant Labor Law Posters
Cyber Security Jobs by Category
Cyber Security Jobs by Location
Cyber Security Salaries