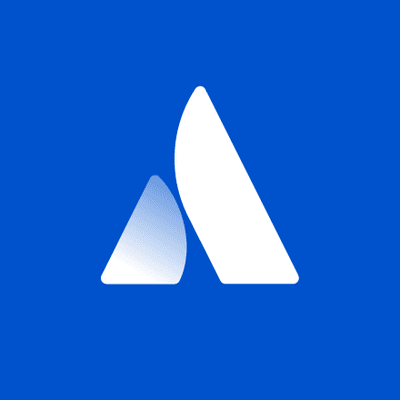 Atlassian
Senior Engineering Manager JIRA SRE
Sydney, Australia••October 2, 2023
Working at AtlassianAtlassians can choose where they work – whether in an office, from home, or a combination of the two. That way, Atlassians have more control over supporting their family, personal goals, and other priorities. We can hire people in any country where we have a legal entity. Interviews and onboarding are conducted virtually, a part of being a distributed-first company.
We're looking for a Senior Engineering Manager to lead our Jira APAC team of Site Reliability Engineers
.
Your teams will be responsible for using software engineering principles to reliably scale the Cloud infrastructure that underpins some of our products as well as the products themselves.You're an experienced manager, coaching engineers and technical leaders who report to you, supporting them in their professional development to unlock their potential, and encouraging them to step outside their comfort zone to grow and excel. You'll also play an important role in the organization's leadership team, working with other engineering managers, architects, and technical program managers to steer the organization by contributing to the strategy and helping determine the right problems for the teams to invest in solving.
On your first day, we'll expect you to have:
Experience managing & growing technical leaders and teams
A drive for operational excellence and experience with teams responsible for running mission-critical production services
A passion for driving cultural change in technical excellence, quality and efficiency
Familiarity with agile software development methodologies
It's preferred if you also have:
5+ years experience implementing reliability & scale principles and practices
3+ years experience influencing teams outside your own organization with data and insights
A demonstrated ability to foster an innovation culture in your teams
5+ years experience with large scale distributed systems and microservices
3+ years experience developing and implementing a long term strategy for a team of teams
Our perks & benefits
Atlassian offers a variety of perks and benefits to support you, your family and to help you engage with your local community. Our offerings include health coverage, paid volunteer days, wellness resources, and so much more. Visit
go.atlassian.com/perksandbenefits
to learn more.
About Atlassian
At Atlassian, we're motivated by a common goal: to unleash the potential of every team. Our software products help teams all over the planet and our solutions are designed for all types of work. Team collaboration through our tools makes what may be impossible alone, possible together.We believe that the unique contributions of all Atlassians create our success. To ensure that our products and culture continue to incorporate everyone's perspectives and experience, we never discriminate based on race, religion, national origin, gender identity or expression, sexual orientation, age, or marital, veteran, or disability status. All your information will be kept confidential according to EEO guidelines.To provide you the best experience, we can support with accommodations or adjustments at any stage of the recruitment process. Simply inform our Recruitment team during your conversation with them.To learn more about our culture and hiring process, visit
go.atlassian.com/crh
.
Cyber Security Jobs by Category
Cyber Security Salaries