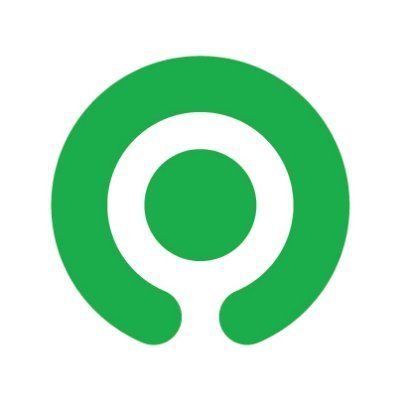 Gojek
Head of Goto Academy
Jakarta•DKI JakartaIndonesiaAsia•March 29, 2023
About GoTo Academy
GoTo Academy aims to address Digital Stunting and expedite Digital Transformation through Digital Talent as the Engine for SocioEconomic Growth. To achieve this, GoTo Academy collaborates with internal and external partners to provide access to high quality learning material to millions of lifelong learners, develop high quality tech talents through comprehensive development programs, and help them to get better employment and entrepreneurship opportunities.
About the Role
You will work directly and closely with the Head of Strategy & Programs and as such will be leading one of the key initiatives, GoTo Academy. The Head of Academy is responsible for developing and executing a successful strategy for our GoTo Academy that will enable YABB  to achieve its mission and goals through self sustainable initiatives that are biased towards tech. You will also be responsible for designing and overseeing the implementation of a portfolio of programs that are created under GoTo Academy that will reflect the overall mission of our pillar. It will be your responsibility to drive collaboration between all parties involved, internally and externally in order to prioritize, schedule and deliver impact.
What You Will Do
Design a roadmap and strategy to help realize the GoTo Academy overall objective in becoming a true Digital Learning Space to address Digital Stunting.
Design a portfolio of Programs that are in line with the Foundation's mission including programs that can be revenue generating or create the most impact. This includes researching & doing programmatic due diligence, writing project proposals, and providing thorough analysis of the national landscape.
Manage implementation and ensure quality of project deliverables including determining critical milestones, success metrics and tasks and communicating blockers to the team. This would require the ability to develop effective strategies for achieving key program goals.
Define, establish and maintain processes/tools/policies within their programs' scope (team dashboards, process tools, etc.). Produce cost-effective budgets to achieve action plans.
Apply data understanding to answer questions, validate assumptions and measure success for defined program goals and improvements.
Successfully work in partnership with cross-functional partner teams internally and within GoTo such as the Government Relations team to deliver programs and develop strong relationships across stakeholders.
Identify potential collaboration and impact partners that can further support the success of the programs. 
Partner with the Marketing & Communication team to communicate the impact of the program to the public. Represent GoTo Academy in external engagements including but not limited to meeting with key partners, speaking to media, and presenting in conferences
What You Will Need
7+ years of experience in program management and people management
Demonstrable track record of managing complex programs end to end 
Experience in learning and development  preferably in the tech education sector
Demonstrated interest in the tech education space is a must
Proven ability to build, manage key stakeholders internally and externally
Experience of translating ambiguous goals into actionable plan and roadmap would be a huge plus
Excellent written & verbal Bahasa Indonesia and English communication skills with a strong emphasis on persuasive written and spoken communications
About the Team
 Yayasan Anak Bangsa Bisa (YABB) is the impact driven foundation of the GoTo Group established to break barriers and drive progress towards solving environmental and socio-economic challenges that stand in the way of a sustainable future. We embody the spirit of Gotong Royong, reciprocity and empowering progress together. The Foundation's activities lie in creating collaboration, driving paradigm shifts through the power of technology and innovation, initiated through the GoTo ecosystem, and in partnership with the government, private and public sector.  Joining YABB offers a unique chance to join an entrepreneurial team to drive innovation to solve the most pressing challenges and support changemakers in advancing their work and solutions.
About Gojek
Gojek is a Super App. It is one app for ordering food, commuting, digital payments, shopping, hyper-local delivery, and a dozen other products. We are Indonesia's first decacorn. We are  also the only Southeast Asian startup to be part of Fortune's list of 'Companies That Changed The World.'
Our Mission:
To create and scale positive socio-economic impact for our customers, driver-partners, business, and MSMEs.As of 2018, Gojek processed more than $9 billion in annualized gross transaction value across all markets where it operates - in Singapore, Vietnam, and Indonesia. We have the largest food delivery product in Asia (outside of China) and is the largest payments wallet in Southeast Asia.Gojek contributed IDR 249 T to the Indonesian economy (equivalent to 2% of Indonesia's GDP in 2020). As of Q1 2021, the Gojek App witnessed over 190mn downloads by customers. The platform has over 2mn Driver Partners & ~900000 Merchant Partners across SEA.
About GoTo Financial
GoTo Financial brings secure, reliable, and user-friendly financial solutions to over 55 million monthly active users, more than 14 million merchants, and over 2.5 million driver-partners eager to benefit from the digital economy in the GoTo ecosystem.GoTo Financial's consumer services include GoPay, GoPayLater, and other financial services. We also serve businesses of all sizes through leading payment gateway Midtrans, Indonesia's largest cloud POS network Moka and GoKasir. We also have the all-in-one merchant solution GoBiz, GoBiz Plus, GoStore, and Selly - available in Indonesia and Southeast Asia.Gojek and GoTo Financial are committed to building a diverse and inclusive workplace and are equal opportunity employers. We do not discriminate on the basis of race, religion, national origin, gender, gender identity, sexual orientation, disability, age, education status, or any other legally protected status.
Cyber Security Jobs by Category
Cyber Security Jobs by Location
Cyber Security Salaries