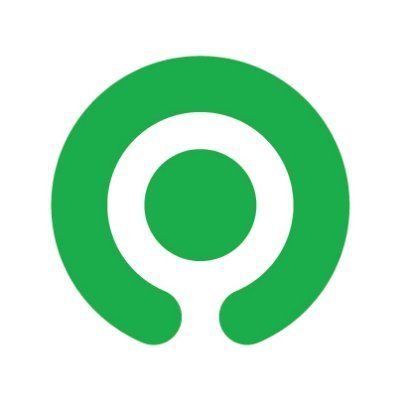 Gojek
Associate Accountant
Bengaluru•BangaloreKarnatakaIndiaAsia•April 1, 2023
About the Role
We are hiring for an Associate Accountant to be an integral part of India Finance Team who will be closely working with the team to complete audits required under various acts and various compliances in Direct taxation and Indirect Taxation on a timely basis. This role reports to the Manager, finance  india.
What You Will Do
Preparation of financials under International Financial Reporting Standards/ Indian Generally Accepted Accounting Principle (GAAP) / US GAAP
Coordinating with teams to provide the required data to statutory auditors / group auditors and working towards timely closure of audit
Timely preparation of Balance sheet schedules and expenses schedule and perform reconciliations and trend analysis on time to ensure that reported financials are correct
Assess the adequacy and relevance of internal control systems, policies and procedures; report on the extent of compliance with the same (Both SOX compliance and IFCoFR Compliance)
Ensure consistent and accurate application of the organization's fixed asset policy
Manage Direct and Indirect tax compliance, reporting, and periodic filing works. Prepare all the tax calculations and estimates
Act as the key point of contact and support for our Direct and Indirect taxation matters and Liaise with tax authorities on various Direct and Indirect tax matters
Serve as subject matter /accounting expert for all payable functions (both vendor/employee payment)
What You Will Need
Minimum of 5+ years of relevant professional experience and must be a Chartered Accountant
Technically strong with solid knowledge in Indian Accounting Standards (IGAAP) and international Financial Reporting Standards (IFRS)
Technically strong with basic knowledge in Direct and Indirect tax compliance
Service-oriented and conscientious with attention to detail
Outgoing personality with excellent verbal & written English communication skills, commitment to achieving results
Ability to effectively interact with internal/external customers and work well within a collaborative team environment
About GoTo Group
GoTo is the largest technology group in Indonesia, combining on-demand, e-commerce, and financial services through the Gojek, Tokopedia, and GoTo Financial brands. It is the first platform in Southeast Asia to host these three essential use cases in one ecosystem, capturing a majority of Indonesian consumer household expenditure.GoTo's mission is to "Empower Progress" by offering an unparalleled selection of goods and services through a comprehensive merchant and partner network and promoting financial inclusion through its leading payments and financial services business.
About Gojek
Gojek is a Super App. It is one app for ordering food, commuting, digital payments, shopping, hyper-local delivery, and a dozen other products. We are Indonesia's first decacorn. We are  also the only Southeast Asian startup to be part of Fortune's list of 'Companies That Changed The World.'
Our Mission:
To create and scale positive socio-economic impact for our customers, driver-partners, business, and MSMEs.As of 2018, Gojek processed more than $9 billion in annualized gross transaction value across all markets where it operates - in Singapore, Vietnam, and Indonesia. We have the largest food delivery product in Asia (outside of China) and is the largest payments wallet in Southeast Asia.Gojek contributed IDR 249 T to the Indonesian economy (equivalent to 2% of Indonesia's GDP in 2020). As of Q1 2021, the Gojek App witnessed over 190mn downloads by customers. The platform has over 2mn Driver Partners & ~900000 Merchant Partners across SEA.
About GoTo Financial
GoTo Financial brings secure, reliable, and user-friendly financial solutions to over 55 million monthly active users, more than 14 million merchants, and over 2.5 million driver-partners eager to benefit from the digital economy in the GoTo ecosystem.GoTo Financial's consumer services include GoPay, GoPayLater, and other financial services. We also serve businesses of all sizes through leading payment gateway Midtrans, Indonesia's largest cloud POS network Moka and GoKasir. We also have the all-in-one merchant solution GoBiz, GoBiz Plus, GoStore, and Selly - available in Indonesia and Southeast Asia.GoTo group of companies is committed to building a diverse and inclusive workplace and is an equal opportunity employer. We do not discriminate on the basis of race, religion, national origin, gender, gender identity, sexual orientation, disability, age, education status, or any other legally protected status.
Cyber Security Jobs by Category
Cyber Security Jobs by Location
Cyber Security Salaries