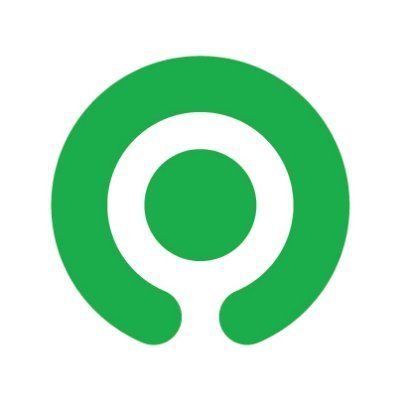 Gojek
Human Resources Manager
Ho Chi Minh City•Ho Chi Minh CityHo Chi MinhVietnamAsia•March 21, 2023
About the Role
The mission of this role is to connect business insights into business and people enablement through a sound HR strategy. 
What You Will Do
Understanding the business operations and its success factors
Designing and implementing HR strategy that reflects Global Gojek HR philosophy, practices and addresses local business needs
Developing and nurturing HR leadership presence and diversified key stakeholders, understanding well their business goals and delivering HR solutions in such a way that enables these goals
Collaborating Global PAC and TA in designing and delivering HR solutions in Vietnam and participating in Global HR projects. They are, but not limited to, performance management, learning & development, succession planning and employee experience
Managing annual headcount and budget planning 
Overseeing HR compliance and leading employee relations matters
Mentoring and helping their local HR team
What You Will Need
8-10 years experience in HR Leadership/HRBP capacity in a high growth and complex organization, quick to understand and capture business operations, key business success drivers (e.g. operations, sales, marketing, finance and others) and how people agenda enables business goals
Being able to aligning multiple business, operations and people goals
Being an expert in implementing performance management, talent management and development, succession planning, facilitating HR policy and compliance
Having excellent skills in leadership influencing through creating business cases, sense of urgency
Having high sense of judgment in ambiguity and uncertainty, practical yet striving for continuous improvement in problem solving 
Excellent communication (English writing & speaking and Vietnamese) and interpersonal skills
Presenting oneself with a consulting and/or coaching approach
Having hands-on working approach
Preferable skills/experience include: presentation, workshop/meeting facilitation, learning & development, MsOffice/ Gsheet Formula, GSuite
About the Team
You will be working with both local and global PAC teams that are fun and open to new, creative ideas. This role offers you a rare opportunity to get to know everyone in Gojek Vietnam and hear stories how we have changed the lives of many drivers and merchants. 
About GoTo Group
GoTo is the largest technology group in Indonesia, combining on-demand, e-commerce, and financial services through the Gojek, Tokopedia, and GoTo Financial brands. It is the first platform in Southeast Asia to host these three essential use cases in one ecosystem, capturing a majority of Indonesian consumer household expenditure.GoTo's mission is to "Empower Progress" by offering an unparalleled selection of goods and services through a comprehensive merchant and partner network and promoting financial inclusion through its leading payments and financial services business.
About Gojek
Gojek is a Super App. It is one app for ordering food, commuting, digital payments, shopping, hyper-local delivery, and a dozen other products. We are Indonesia's first decacorn. We are  also the only Southeast Asian startup to be part of Fortune's list of 'Companies That Changed The World.'
Our Mission:
To create and scale positive socio-economic impact for our customers, driver-partners, business, and MSMEs.As of 2018, Gojek processed more than $9 billion in annualized gross transaction value across all markets where it operates - in Singapore, Vietnam, and Indonesia. We have the largest food delivery product in Asia (outside of China) and is the largest payments wallet in Southeast Asia.Gojek contributed IDR 249 T to the Indonesian economy (equivalent to 2% of Indonesia's GDP in 2020). As of Q1 2021, the Gojek App witnessed over 190mn downloads by customers. The platform has over 2mn Driver Partners & ~900000 Merchant Partners across SEA.
About GoTo Financial
GoTo Financial brings secure, reliable, and user-friendly financial solutions to over 55 million monthly active users, more than 14 million merchants, and over 2.5 million driver-partners eager to benefit from the digital economy in the GoTo ecosystem.GoTo Financial's consumer services include GoPay, GoPayLater, and other financial services. We also serve businesses of all sizes through leading payment gateway Midtrans, Indonesia's largest cloud POS network Moka and GoKasir. We also have the all-in-one merchant solution GoBiz, GoBiz Plus, GoStore, and Selly - available in Indonesia and Southeast Asia.GoTo group of companies is committed to building a diverse and inclusive workplace and is an equal opportunity employer. We do not discriminate on the basis of race, religion, national origin, gender, gender identity, sexual orientation, disability, age, education status, or any other legally protected status.
Cyber Security Jobs by Category
Cyber Security Jobs by Location
Cyber Security Salaries