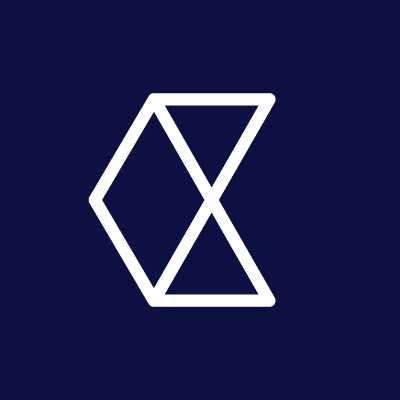 Checkout.com
Analyst II, Financial Crime Compliance, Sanctions, New York
Company Description
We're Checkout.com
Checkout.com is one of the most exciting and valuable fintechs in the world, with our Series D taking our valuation to $40 billion. Our mission is to enable businesses and their communities to thrive in the digital economy. We're the strategic payments partner for some of the best known fast-moving brands globally such as Wise, Hut Group, Sony Electronics, Homebase, Henkel, Binance, Klarna and many others. Purpose-built with performance and scalability in mind, our flexible cloud-based payments platform helps global enterprises launch new products and create experiences customers love. And it's not just what we build that makes us different. It's how.
We empower passionate problem-solvers to collaborate, innovate and do their best work. That's why we're number 9 on the Forbes Cloud 100 list and on Glassdoor's list of Top 10 fintechs to work for. And we're just getting started. We're building diverse and inclusive teams around the world — because that's how we create even better experiences for our merchants and our partners. And we need your help. So, join us to build tomorrow, today.
Job Description
The Economic Sanctions Analyst II is responsible for fulfilling the Anti-Money Laundering (AML)/Bank Secrecy Act (BSA) and Office of Foreign Assets Control (OFAC) requirements through enhanced evaluation, identification, and research of relationships on behalf of Checkout.com.
Responsibilities include performing analysis and improve due diligence on results from OFAC/Sanctions, custom watch lists, Adverse Media and PEP/Sanctions watchlisting screening of customer accounts according to Checkout.com's policy and procedures. The role will partner with Checkout.com's first line unit teams in Mauritius, underwriting and global compliance teams. Coordinating and conducting complex sanctions case investigations, assisting with internal control identification, promoting program improvements, and supporting continuous monitoring activities.
They will also assist in the preparation of voluntary self-disclosures, documentation of corrective actions, preparation of regulatory correspondence, as well as communications of OFAC and Sanctions updates. The incumbent will prepare sanctions compliance activity summary statistics and weekly status reports and conducting QA reviews on first- and second-line teams. The role will also require updates to the Checkout.com colleagues on global sanctions regulatory changes and providing direct assistance to the Global Head of Sanctions.
Qualifications
About You
Bachelor's degree, or equivalent work experience
7+ years of applicable experience
Experience in Financial Industry
Knowledge of AML/BSA, OFAC laws and regulations
Solid Understanding of Fircosoft continuity
Excellent communication and written skills
Solid analytical abilities and problem-solving skills
Strong self-motivation and social skills
Exceptional ability to multi-task and prioritize projects
Documented record of achieving results both individually and in a team setting
Ability to meet deadlines and work in an operational and compliance driven environment
Ability to coordinate and work collaboratively with internal and external contacts daily
Proficiency in Fircosoft, Microsoft Excel, Access, Word, and/or experience in using other database applications
What You Will Be Doing
Analyze output of OFAC/Sanctions and other applicable watch list screening and make decisions on appropriate action to take.
Conduct QA reviews on both the first- and second-line teams.
Work in coordination with Checkout.com's internal departments to obtain and elevate necessary information related to the analysis.
Assist in implementation of OFAC/Sanctions and other screening detection methods, such as training and instruction manuals.
Assist with departmental reporting.
Support any special projects or critical casework.
Actively ensures compliance with the U.S. Bank Code of Ethics and all AML, BSA, information security, and suspicious activity reporting requirements, policies, and procedures.
Participates in required corporate and business line trainings.
Remains current on legal, regulatory AML/BSA and OFAC requirements and actions.
File Voluntary self-disclosure reports with the relevant global sanction's authorities
Support Global Head of Sanctions
Analyze sanctions related critical issues from Business lines and take appropriate action.
Additional Information
What we stand for
At Checkout.com, everything starts with our values, including the experience we offer our people.
#Aspire
We supercharge your professional growth with career development programs and leadership training. You can learn your way, with tailored pathways and online platforms. And be inspired at relevant conferences.
#Excel
We don't stop at 'good' here. We strive for excellence amongst our teams every day and recognize colleagues who take it to the next level through our quarterly peer-nominated Hero awards.
#Unite
We're proud of our global connections and inclusive environment. So we champion this through our colleague-led community groups and celebrate many cultural events together.
Want to see us in action?
Take a peek inside here.
More about Checkout.com
Our technology makes payments seamless. We provide the fastest, most reliable payments in more than 150 currencies, with in-country acquiring, world-class fraud filters and reporting, through one API. And we can accept all major international credit and debit cards, as well as popular alternative and local payment methods. Checkout.com launched in 2012, and we now have a team of 1800 people across 19 international offices. To date, we've raised a total of $1.8 billion, with our Series D valuing us at $40 billion.
We believe in equal opportunities
Checkout.com is an equal opportunities employer. We welcome applications from all members of society irrespective of age, sex, disability, sexual orientation, race, religion, or belief. We make recruiting decisions based on your experience, skills and personality. We believe that employing a diverse workforce is the right thing to do and is central to our success.
Apply without meeting all requirements statement 
If you don't meet all the requirements but think you might still be right for the role, please apply anyway. We're always keen to speak to people who connect with our mission and values.
We believe in equal opportunities
We work as one team. Wherever you come from. However you identify. And whichever payment method you use. 
Our clients come from all over the world — and so do we. Hiring hard-working people and giving them a community to thrive in is critical to our success.
When you join our team, we'll empower you to unlock your potential so you can do your best work. We'd love to hear how you think you could make a difference here with us. 
We want to set you up for success and make our process as accessible as possible. So let us know in your application, or tell your recruiter directly, if you need anything to make your experience or working environment more comfortable. We'll be happy to support you.
Take a peek inside life at Checkout.com via
Our Culture video https://youtu.be/BEwnpHuadSw
Our careers page https://www.checkout.com/careers
Our LinkedIn Life pages bit.ly/3OaoN1U  
Our Instagramhttps://www.instagram.com/checkout_com/
Cyber Security Jobs by Category
Cyber Security Salaries