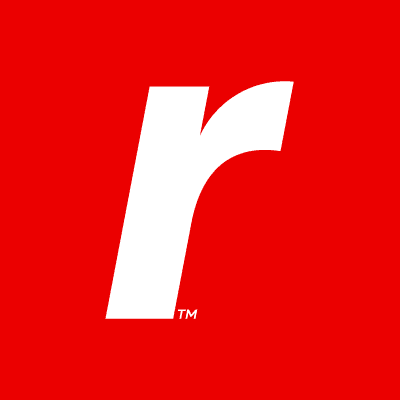 Rackspace
Vice President, Sales Operations
United States - Remote•United StatesNorth America•March 22, 2023
Vice President, Sales Operations
The Vice President of Sales Operations provides strategic and operational direction in the areas of sales and marketing, to the business unit to maximize sales revenues and meet BU objectives. Enables high quality operations to run effectively, efficiently and in full alignment with business unit & functional strategies and objectives. Serves as a key collaboration source between sales and finance, marketing, account management, legal, Product, HR, & IT. Shares responsibility for sales support functions. Ensures that sales goals and forecasts are consistent with the long-range company strategic objectives and achieved on monthly, quarterly, and annual timeframe.Careel Level SummaryEstablishes overall direction and strategic initiatives for the Sales Operations function. Influences sales strategy as a member of the Sales leadership team. Leads by example through direct and indirect reporting lines.  Is highly collaborative with the ability to challenge the status quo and inspire team to surpass expectations.
Key Responsibilities
Provides strategic and operational direction to maximize sales bookings and meet business unit objectives. Able and willing to operate at both a strategic and detailed or tactical level to ensure the proper use and level of financial and human resources are aligned. 
Proactively seeks feedback from sales leadership and acts with a high sense of urgency and focus to enhance seller productivity, company revenue and profit 
High level of energy, executive presence, and influence required to lead peers across the organization.
Responsible for attracting, developing, retaining, & engaging a team of world class operations leaders' necessary to enable the strategy and plan of the sales & marketing teams. 
Business Management: (finance & marketing dependency & collaboration) 
Reporting, analytics, and analysis for bookings management including: 
a. forecasting, 
b. demand/lead generation, 
c. pipeline and
d. post sales process effectiveness 
Process creation & facilitation for driving weekly/monthly/quarterly business management rhythm for bookings management including: 
a. forecasting, 
b. demand generation, 
c. pipeline, and 
d. post sales process effectiveness 
Design and co-lead quarterly sales business reviews with inside and outside sales teams and cross functional leadership
Scorecard design and facilitate management including activity tracking 
Insight development leading to action – This is a key element of the business management aspect of the role – What are the "so what's?" of the data that lead to changes that optimize sales results? 
Develop and maintain key sales metrics – KPIs, activity, productivity vs. benchmarks 
Co-develop and maintain key sales activity, productivity metrics vs. key benchmarks 
Analyze root cause for missing key metrics and KPIs and offer suggestions to improve 
Sales Effectiveness: (finance & legal dependency & collaboration) 
Comprehensive sales productivity development via methodology adoption management including selection, training, mentorship, community management, etc. 
Deal coaching & large deal management process – lead the sales manager, vs. being led 
Commercial terms & proposal support 
Pricing support 
Sales Strategy: (finance & marketing dependency & collaboration) 
Assist the BU in Customer segmentation & propensity to buy design 
Assist the BU in sales model, territory design & optimization 
Assist the BU in Resource distribution 
Assist the BU in Sales program design & management 
Manage Rules of Engagement (ROE) development & dispute resolution across BUs 
Knowledge
Excellent management skills with the ability to effectively direct sales and field operations in order to maximize revenues and profits.
Deep knowledge of sales principles and practices.
Superb time management, communication, decision-making, interpersonal, presentation, and organizational skills.
Proven ability to develop, lead, and motivate high performing teams and inspire team confidence and respect: mentoring, coaching, collaborating, providing clear expectations, training, guidance, career growth opportunities, and conflict resolution.
Education
Bachelor's degree required, preferably in Finance, Business or a related field.
High school diploma or equivalent required
Experience
15 - 20 years of progressively responsible experience in Sales Operations, Business Operations and/or sales, including a minimum of 5 years of experience setting strategy and direction for sales organizations
Deep knowledge of sales principles and practices.
Proven ability to develop, lead, and motivate high performing teams and inspire team confidence and respect: mentoring, coaching, collaborating, providing clear expectations, training, guidance, career growth opportunities, and conflict resolution.
Are you a Racker?
Rackers thrive in fast-paced environments built to inspire learning, growing, and innovating.They are mission-inspired, values-grounded, culture-focused and dedicated to making a positive impact in everything they do.Rackers are inherently wired to solve problems and share ideas in small, nimble teams.As experts in what they do, Rackers are serious about delivering a Fanatical Experience™ to our customers.Rackers are valued members of a winning team on an inspiring mission and we want you to come join the Racker family!Why work at Rackspace Technology?Find your fanatical. We deliver the best customer experience in the industry to businesses that perform life-saving research, power cities, and feed millions.Come as you are. Cultivating inclusion is not just the right thing to do, it enables us to win. Our Executive Inclusion Council and Racker Resource Groups (RRGs) partner to enable an inclusive workplace and drive initiatives such as Rackspace's participation in the annual Texas Conference for Women.Satisfy your curiosity. No matter where you are going, we can help you get there. Our internal learning department, Rackspace University®, provides training and development to Rackers – from Microsoft™ certifications to effective leadership training – our goal is to help you grow.Make a difference. At the core of every Racker is a drive to leave the world better than we found it, and we are passionate about giving back to our communities across the globe. While Rackers can leverage paid volunteer time off for any cause, our Rack Gives Back program creates opportunities for Rackers to give our time and talent to others.Live life completely. We offer a well-rounded suite of health and wellness programs that help our Rackers achieve a healthy and balanced life-style. So while our Rackers are busy taking care of our customers, we take care of our Rackers.Pay TransparencyFor applicants working in California, Colorado, Washington or New York City, we are excited to share the base salary ranges for this position exclusive of fringe benefits or potential bonus. The successful candidate's starting pay will be determined based on job-related skills, experience, qualifications, work location, and market conditions. The anticipated starting pay range of California, Washington state and New York City applicants for this role is $213,000– $334,400The anticipated starting pay range of Colorado applicants for this role is $213,000– $334,400. These ranges for candidates may be modified in the future. Unless already included in the posted pay range and based on eligibility, the role may include variable compensation in the form of bonus, commissions, or other discretionary payments. These discretionary payments are based on company and/or individual performance and may change at any time. Actual compensation is influenced by a wide array of factors including but not limited to skill set, level of experience, licenses and certifications, and specific work location. Information on benefits offered is here.#LI-DNI
About Rackspace Technology
We are the multicloud solutions experts. We combine our expertise with the world's leading technologies — across applications, data and security — to deliver end-to-end solutions. We have a proven record of advising customers based on their business challenges, designing solutions that scale, building and managing those solutions, and optimizing returns into the future. Named a best place to work, year after year according to Fortune, Forbes and Glassdoor, we attract and develop world-class talent. Join us on our mission to embrace technology, empower customers and deliver the future.  
More on Rackspace Technology
Though we're all different, Rackers thrive through our connection to a central goal: to be a valued member of a winning team on an inspiring mission. We bring our whole selves to work every day. And we embrace the notion that unique perspectives fuel innovation and enable us to best serve our customers and communities around the globe. We welcome you to apply today and want you to know that we are committed to offering equal employment opportunity without regard to age, color, disability, gender reassignment or identity or expression, genetic information, marital or civil partner status, pregnancy or maternity status, military or veteran status, nationality, ethnic or national origin, race, religion or belief, sexual orientation, or any legally protected characteristic. If you have a disability or special need that requires accommodation, please let us know.
Cyber Security Jobs by Category
Cyber Security Jobs by Location
Cyber Security Salaries