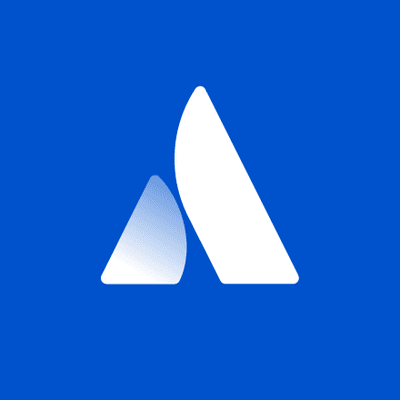 Atlassian
Senior Support Engineer, Enterprise
Amsterdam, Netherlands•AmsterdamNoord-HollandNetherlandsEurope•March 20, 2023
Working at AtlassianAtlassian can hire people in any country where we have a legal entity. Assuming you have eligible working rights and a sufficient time zone overlap with your team, you can choose to work remotely or from an office (unless it's necessary for your role to be performed in the office). Interviews and onboarding are conducted virtually, a part of being a distributed-first company.
We're able to hire eligible candidates for this role from the Netherlands and the United Kingdom. If this sparks your interest, apply today and chat with our friendly Recruitment team further.
This isn't your ordinary Support Engineer role. If you love solving the deepest and gnarliest tech problems, enjoy working with all types of customers from around the world (startups to Fortune 500 corporations), and love variety, this job has it all in spades. Atlassian is a fast-growing software development company, and the Support team is changing its focus to allow it to grow with the business. Atlassian Senior Support Engineers improve our customers' experience with our products, through advanced troubleshooting and helping our global team of engineers solve our more difficult problems.
More about you:
8+ years experience in a highly technical support role in a software environment with Java/J2EE troubleshooting experience
Experience and/or familiarity with JVMs
In-depth operating system knowledge (e.g. Windows and/or Linux)
Familiarity with database concepts (e.g., Oracle, SQL Server or Postgres)
Well rounded experience with 1 or more application servers (e.g. Tomcat, Apache, IIS, NGINX etc.)
Experience with basic network functions, standards, and protocols (e.g. proxies, SSL, load balancers, LDAP)
Demonstrate empathy for the customer experience
Experience deescalating difficult situations with customers
Can mentor other support engineers to grow their technical and troubleshooting skills.
Communicates clearly, possessing the ability to support customers over email, phone or screen-shares
More about the role:
Global technical escalation management to ensure customer success with Atlassian products
Resolve customer issues involving code error diagnosis, debugging, validation, and root cause analysis
Grow knowledge-base articles and documentation to help customers help themselves
Perform case reviews to identify trends and improvement areas and define action plans for support engineers
Evaluate active tickets, prioritizing workload, projects, and monitoring queue health
Build internal relationships with our development and product management teams to help communicate the needs and urgency of our customers
Advocate for our customers, influence product direction through customer feedback
Help your team in becoming experienced support engineers with subject matter expertise in all types of technologies across the Atlassian stack.
More about the team:
The team is filled with customer-focused individuals that champion and support industry-leading products that are used by a growing list of 50,000+ customers globally. We challenge one another every day to ensure our customer's overall success. We enjoy the interactions with our customers, problem solving, digging into complex issues, and advocating for customers within Atlassian.We wake up every morning asking ourselves how we can improve the customer's experience, the quality of our product, the quality of our support system, or our individual weaknesses. We are not scared of challenges, nor do we back down or get deterred by tough problems. When problems seem the hardest we are at our best, we work harder to find the cause and a solution.We are diverse, filled with varied backgrounds and talents. We are located around the globe, and all about providing legendary service to our customers. To learn more about working with the Support Team at Atlassian, check out our Support Team page!
Our perks & benefits
To support you at work and play, our
perks and benefits
include ample time off, an annual education budget, paid volunteer days, and so much more.
About Atlassian
The world's best teams work better together with Atlassian. From medicine and space travel, to disaster response and pizza deliveries, Atlassian software products help teams all over the planet. At Atlassian, we're motivated by a common goal: 
to unleash the potential of every team
.We believe that the unique contributions of all Atlassians create our success. To ensure that our products and culture continue to incorporate everyone's perspectives and experience, we never discriminate based on race, religion, national origin, gender identity or expression, sexual orientation, age, or marital, veteran, or disability status. All your information will be kept confidential according to EEO guidelines.To learn more about our culture and hiring process, explore our
Candidate Resource Hub
.
Cyber Security Jobs by Category
Cyber Security Jobs by Location
Cyber Security Salaries