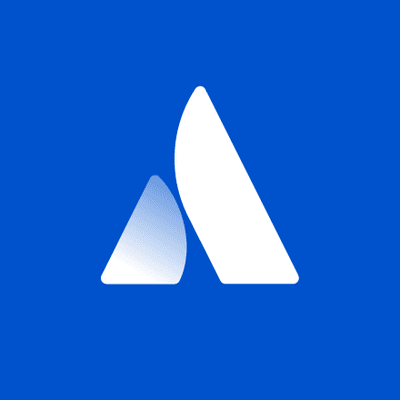 Atlassian
Senior Engineering Manager, Jira Align
Austin, United States•AustinTexasUnited StatesNorth America•October 2, 2023
Working at AtlassianAtlassians can choose where they work – whether in an office, from home, or a combination of the two. That way, Atlassians have more control over supporting their family, personal goals, and other priorities. We can hire people in any country where we have a legal entity. Interviews and onboarding are conducted virtually, a part of being a distributed-first company.
If you are passionate about software and finding solutions to problems through agility, we want to talk with you! You will be an important contributor to the
Jira Align Engineering Team
, which strives to simplify software at scale by bringing business and software development organizations together in one intuitive platform.In this role of Engineering Manager, you will lead Jira Align Core Engineering team members responsible for different initiatives of the Jira Align scaled agile management platform. You will work in close participation with other teams including a triad of engineering, design, and product management and individual contributors.You will also manage individuals reporting to you. This includes coaching, mentoring, removing blocking issues, and supporting them in their professional development to help unlock their full potential and growth.Applying your back-end and SaaS knowledge, you will take existing integrations to the next level in areas of quality, automation, and scalability to support millions of users. You will build and maintain effective teams, empowering them to achieve their goals through inspiration and creativity to help your teams solve difficult challenges. With your software engineering skills and experience, you will help design, build and run solution integrations on the core Jira Align product.
On your first day, we'll expect you to have:
8+ years of experience leading and growing a high-caliber engineering team
Experience mentoring engineers and helping others achieve their career goals
Strong interpersonal and communication skills
Experience balancing multiple initiatives simultaneously
Track record in hiring and retaining high performing engineering teams
5+ years of prior industry experience as a back-end engineer
Experience building scalable backends for SaaS-based product
Fluency in the Microsoft tech stack/languages (.Net, C#, scripting languages, etc.) with the ability to review code and provide feedback.
Experience building API first products
Obsession for quality and automation
Experience working with Amazon Web Services
Experience with software development methodologies including Agile, Scrum with remote and distributed teams
It's great, but not required, if you have:
Microservice experience
Postgres experience
Automated deployment and release management tools (ex. Octopus, Jenkins) experience
More about our team:
You'll join a team that is passionate about building great software and quickly iterating on ideas and work to provide customers with continuously improving experience. We challenge each other always to improve, always asking difficult questions and pushing personal and professional growth. This team is focused on building features for enterprise-scale customers with improved performance, scalability and security in mind. Our team has direct impact on the growth of Atlassian.
Compensation
At Atlassian, we tie our base pay ranges to role and level. In the United States, that means your base pay ranges will fall into one of three geographic pay zones depending on your location. Our current base pay ranges for new hires in each zone are:Zone A: $205,800 - $274,400Zone B: $185,200 - $246,900Zone C: $170,800 - $227,700Within each range, base pay is ultimately determined based on your skills, expertise, and experience. This role may also be eligible for benefits, bonuses, commissions, and/or equity.Please visit
go.atlassian.com/payzones
for more information on which locations are included in each of our geographic pay zones. However, please confirm the zone for your specific location with your recruiter.Please see
here
for more information on which locations are included in each of our geographic pay zones. However, please confirm the zone for your specific location with your recruiter.
Our perks & benefits
Atlassian offers a variety of perks and benefits to support you, your family and to help you engage with your local community. Our offerings include health coverage, paid volunteer days, wellness resources, and so much more. Visit
go.atlassian.com/perksandbenefits
to learn more.
About Atlassian
At Atlassian, we're motivated by a common goal: to unleash the potential of every team. Our software products help teams all over the planet and our solutions are designed for all types of work. Team collaboration through our tools makes what may be impossible alone, possible together.We believe that the unique contributions of all Atlassians create our success. To ensure that our products and culture continue to incorporate everyone's perspectives and experience, we never discriminate based on race, religion, national origin, gender identity or expression, sexual orientation, age, or marital, veteran, or disability status. All your information will be kept confidential according to EEO guidelines.To provide you the best experience, we can support with accommodations or adjustments at any stage of the recruitment process. Simply inform our Recruitment team during your conversation with them.To learn more about our culture and hiring process, visit
go.atlassian.com/crh
.
Cyber Security Jobs by Category
Cyber Security Jobs by Location
Cyber Security Salaries