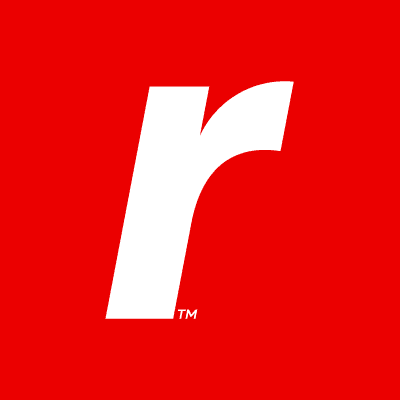 Rackspace
Senior Delivery Engineer (Azure)
Poland - Remote•PolandEurope•June 10, 2023
Rackspace Technology is a leading provider of expertise and managed services across all the major public and private cloud technologies. We've evolved Fanatical Support to encompass the entire customer journey — providing Fanatical Experience™ from first consultation to daily operations. Our passionate experts combine the power of proactive, always-on service and expertise with best-in-class tools and automation to deliver technology when and how our customers need it.Using cloud-native approaches based on leading DevOps practices, we work at the forefront of technology to help organisations modernize applications and data, build in the leading security solutions and deploy everything on the right cloud infrastructure for maximum effectiveness. We are looking for a highly experienced Delivery Engineer with skills in Azure to lead and deliver cloud transformational outcomes into Rackspace's clients. Ideally, you will have experience working in a consulting role, leading other engineers to deliver automated, secure and robust cloud infrastructure solutions. We like people who get involved in all levels of technical discussions, from architecture to hands on coding. We are looking for a strong technical expert, with experience leading world-class teams of engineers on complex projects from inception to delivery. You will join a friendly, highly-collaborative team in Poland with immediate access to the latest certifications and world-class training schemes!
Responsibilities
Ensure high-quality delivery of the managed service from a technical perspective.
Assume the role of technical ambassador between the customer's Cloud Management Office and Rackspace PS service delivery.
Identify and drive technical/deployment improvements.
Identify future issues and risks and propose and prompt corrective measures. 
Develop, improve, and partially implement processes for the managed service.
Skills & Experience
Broad experience in Microsoft Azure cloud services and deployment models.
Strong knowledge in Compute (Virtual Machines, Virtual Desktop, VM scale sets), Network (Virtual Networks, Azure DNS, Azure Bastion, Azure Firewall, Azure Front Door, Express Route) and Storage (Managed Disk, Azure Storage, Azure NetApp Files) services. 
Strong knowledge in cloud-native monitoring and alerting solutions (Azure Monitor, Log Analytics workspace, Insights, Event hubs and other relevant services)
Experience deploying App Service, Azure Batch, Azure Functions, Cloud services, Kubernetes service, Container Apps, and other PaaS services.
Experience managing Azure management groups, EA, CSP subscriptions, governance with Azure Policy and cloud cost management.
Strong scripting/programming skills using PowerShell or Python Azure CLI.
Proficient in writing ARM / Bicep templates / Terraform code.
Experience in CI/CD pipeline implementation using Azure DevOps/Circle CI or other relevant products
Comfortable with Agile working methodologies and related tools (JIRA, Kanban, Azure DevOps).
Experience designing and implementing virtual desktop infrastructure using Citrix Virtual Apps and Desktops/ Azure Virtual Desktop/ VMware Horizon.
Experience in Windows server 2012, 2012R2, 2016, and 2019 OS platforms.
Experience in the implementation and support of Active directory domain services (Preferred)
Experience in the implementation of the Cisco DUO MFA application (Preferred).
Experience designing and implementing Microsoft 365/Azure AD with a hybrid identity model (Preferred).
Experience in Citrix NetScaler (Preferred).
Key Accountabilities
Work with internal and external teams (Enterprise Architects, Product Owners, Solution Architects and Technical Delivery Leads) to plan and deploy enterprise-scale cloud applications in Microsoft Azure.
Administer, maintain, upgrade, and troubleshoot enterprise-scale Azure environments.
Ensure fulfilment of customer IT policies within the projects.
Ensure ongoing improvement of customers' IT infrastructure.
Implement IT services and systems as per laid design and strategy.
Lead proof of concept efforts and demonstrate results.
Closely cooperate with the Rackspace delivery/capability lead.
#LI-LP2#LI-Remote
About Rackspace Technology
We are the multicloud solutions experts. We combine our expertise with the world's leading technologies — across applications, data and security — to deliver end-to-end solutions. We have a proven record of advising customers based on their business challenges, designing solutions that scale, building and managing those solutions, and optimizing returns into the future. Named a best place to work, year after year according to Fortune, Forbes and Glassdoor, we attract and develop world-class talent. Join us on our mission to embrace technology, empower customers and deliver the future.  
More on Rackspace Technology
Though we're all different, Rackers thrive through our connection to a central goal: to be a valued member of a winning team on an inspiring mission. We bring our whole selves to work every day. And we embrace the notion that unique perspectives fuel innovation and enable us to best serve our customers and communities around the globe. We welcome you to apply today and want you to know that we are committed to offering equal employment opportunity without regard to age, color, disability, gender reassignment or identity or expression, genetic information, marital or civil partner status, pregnancy or maternity status, military or veteran status, nationality, ethnic or national origin, race, religion or belief, sexual orientation, or any legally protected characteristic. If you have a disability or special need that requires accommodation, please let us know.
Cyber Security Jobs by Category
Cyber Security Jobs by Location
Cyber Security Salaries