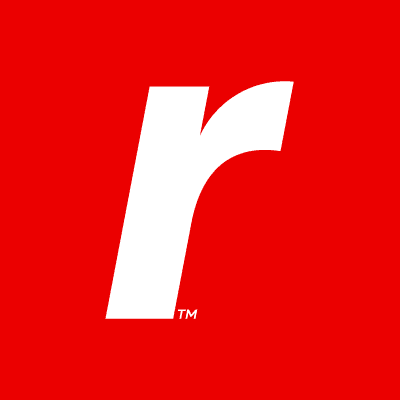 Rackspace
Sales Executive III - Remote
United States - San Antonio••September 25, 2023
Specializes in identifying, developing, and closing opportunities with new or existing customers the deliver incremental profitable growth and positive customer experiences. Owns and develops customer relationships, collaborating with both customers and internal resources to address customer and company priorities. Leverages subject matter experts and provides solutions aligned with business-unit priorities to satisfy customer needs. Responsible for the full sales cycle, from winning new customers to growing share of wallet in targeted existing customers for Rackspace. Utilizes industry knowledge to differentiate Rackspace and to acquire new customers and drive new
footprint.Builds
deep relationships with strategic customers and prospects, presenting viable IT and business solutions. Utilizes an entrepreneurial mindset to develop a hunting list of target customers aligned with Rackspace's multi- cloud solutions. Engages with C-suite executives, leveraging executive presence and emotional intelligence to understand customer challenges and competitor behavior to translate technology into impactful business solutions. Plans and executes pursuit and win strategies for specified opportunities, leads account reviews, and provides support to ensure successful development and implementation of strategic account plans, all while embodying Rackspace's core values in the sales arena. Higher-levels responsible for large deal business development and retention of strategic new customer acquisitions and high-value existing customers to generate sustainable revenues in line with business objectives.
Career Level Summary
Career-level seller.
Considered highly skilled at sales techniques and demonstrates strong understanding of company products/services.
Completes complex sales with little to no supervision.
Requires in-depth conceptual and practical knowledge in own job discipline and basic knowledge of related job disciplines.
Solves complex problems.
Works independently, receives minimal guidance.
May lead projects or project steps within a broader project or may have accountability for on-going activities or objectives.
Acts as a resource for colleagues with less experience.
Level at which career may stabilize for many years or until retirement.
Critical Competencies
Customer Knowledge: Capitalizes on deep understanding of current customer's organization structure, business processes, strategic objectives and challenges in order to anticipate and meet customer needs.
Relationship Management: Cultivates relationships with broad groups inside the organization (e.g., leadership team, business partners) and externally with key constituents, partners and allies (e.g., government, industry groups); provides recommendations for managing challenging relationships.
Strategic Sales Planning: Manages pipeline of long-term or high-priority accounts by anticipating future demand and ensuring sales goals are met.
Negotiation and Influence: Persuades others by supporting ideas with logical arguments/data, recognizing what information to share and when to share it; builds support to resolve issues and achieve the most favorable outcome for the company.
Technical Knowledge of Products: Demonstrates knowledge of market segments as well as market data trends and makes recommendations accordingly.
Systems Thinking: Leads collaboration with key stakeholders and contributes subject matter expertise to develop unique solutions to complex issues.
Key Responsibilities
Other Incidental tasks related to the job, as necessary.
Guides customer satisfaction, account retention and growth by collaborating with customers and internal teams.
Develops strong relationships with executives and influencers to expand and implement effective, enterprise-wide strategies.
Owns forecasting and account planning on a monthly/quarterly/annual basis.
Leads a defined sales process for all Rackspace solutions.
Cultivates new business opportunities for new and/or existing accounts.
Meets with qualified leads to better understand customer needs and provide proposals.
Leads efforts to create proposal for solution to prove value add.
Leads the negotiation, closure, and documentation of customer renewals for customers.
Works with Customer Success Manager to invest in higher service levels for a customer with low MRR but high wallet and to identify and pursue opportunities for upgrades, cross-selling, and upselling.
Creates advocates out of customers by delivering fanatical customer experience and leverages customer advocates to drive additional sales.
Utilizes and updates CRM tools to track all pertinent account information and sales progress as well as forecast and prioritize to achieve quarterly goals.
Knowledge
Requires in-depth conceptual and practical knowledge in own job discipline and basic knowledge of related job disciplines.
Has knowledge of best practices and how own area integrates with others; is aware of the competition and the factors that differentiate them in the market.
Skills
Ability to anticipate business issues; recommends product, process or service improvements.
Able to overcome a moderate to high level of resistance that will be encountered early in the sales process
Entrepreneurial mindset
Able to communicate the same message in a different way to both technical and business-oriented people.
Superior ability to adapt messages to stakeholders at all levels of the company, from CTO level to front-line technical support.
Strong presentation, written and verbal communication skills. Goal oriented with superior work ethic.
Able to influence others in decision-making.
Superior negotiation skills and the ability to negotiate with many personality types.
Effective time management skills and the ability to work numerous projects at once.
Strong problem-solving skills and a high level of patience and the ability to nurture.
Able to develop and manage internal and external business relationships of various temperaments, talents and convictions.
Education
Bachelor's degree in Sales, Marketing, Business or a related field required
Experience
5-7 years of experience in the field of role required.
Experience cultivating new business with new and/or existing customers required.
Prefer successful account management/IB sales experience, incorporating value/service selling in business or marketing experience.
Travel
Domestic/international travel required, greater than 50%
Disclaimer
The above information has been designed to indicate the general nature and level of work performed by employees in this classification. It is not designed to contain or to be interpreted as a comprehensive inventory of all duties, responsibilities, and qualifications required of the employee assigned to this job.
Are you a Racker?
Rackers thrive in fast-paced environments built to inspire learning, growing, and innovating.  They are mission-inspired, values-grounded, culture-focused, and dedicated to making a positive impact in everything they do.  Rackers are inherently wired to solve problems and share ideas in small, nimble teams.  As experts in what they do, Rackers are serious about delivering a Fanatical Experience™ to our customers. Rackers are valued members of a winning team on an inspiring mission and we want you to join the Racker family! 
Why work at Rackspace Technology?
Find your fanatical
. We deliver the best customer experience in the industry to businesses that perform life-saving research, power cities, and feed millions. 
Come as you are
. Cultivating inclusion is not just the right thing to do, it enables us to win. Our Executive Inclusion Council and Racker Resource Groups (RRGs) partner to enable an inclusive workplace and drive initiatives such as Rackspace's participation in the annual Texas Conference for Women. 
Satisfy your curiosity
. No matter where you are going, we can help you get there. Our internal learning department, Rackspace University®, provides training and development to Rackers – from Microsoft™ certifications to effective leadership training – our goal is to help you grow. 
Make a difference
. At the core of every Racker is a drive to leave the world better than we found it, and we are passionate about giving back to our communities across the globe. While Rackers can leverage paid volunteer time off for any cause, our Rack Gives Back program creates opportunities for Rackers to give their time and talent to others. 
Live life completely
. We offer a well-rounded suite of health and wellness programs that help our Rackers achieve a healthy and balanced lifestyle. So while our Rackers are busy taking care of our customers, we take care of our Rackers.  #LI-Remote #LI-CM1 •       "For applicants working in California, Colorado, Washington or New York City, we are excited to share the base salary ranges for this position exclusive of fringe benefits or potential bonus. The successful candidate's starting pay will be determined based on job-related skills, experience, qualifications, work location, and market conditions. •       The anticipated starting pay range of California, Washington state and New York City applicants for this role is 
117,900 – 207,240 
•       The anticipated starting pay range of Colorado applicants for this role is 
101,000 – 177,760 
•       These ranges for candidates may be modified in the future.•       Unless already included in the posted pay range and based on eligibility, the role may include variable compensation in the form of bonus, commissions, or other discretionary payments. These discretionary payments are based on company and/or individual performance and may change at any time. Actual compensation is influenced by a wide array of factors including but not limited to skill set, level of experience, licenses and certifications, and specific work location. Information on
benefits
offered is here."
About Rackspace Technology
We are the multicloud solutions experts. We combine our expertise with the world's leading technologies — across applications, data and security — to deliver end-to-end solutions. We have a proven record of advising customers based on their business challenges, designing solutions that scale, building and managing those solutions, and optimizing returns into the future. Named a best place to work, year after year according to Fortune, Forbes and Glassdoor, we attract and develop world-class talent. Join us on our mission to embrace technology, empower customers and deliver the future. 
More on Rackspace Technology
Though we're all different, Rackers thrive through our connection to a central goal: to be a valued member of a winning team on an inspiring mission. We bring our whole selves to work every day. And we embrace the notion that unique perspectives fuel innovation and enable us to best serve our customers and communities around the globe. We welcome you to apply today and want you to know that we are committed to offering equal employment opportunity without regard to age, color, disability, gender reassignment or identity or expression, genetic information, marital or civil partner status, pregnancy or maternity status, military or veteran status, nationality, ethnic or national origin, race, religion or belief, sexual orientation, or any legally protected characteristic. If you have a disability or special need that requires accommodation, please let us know.
Cyber Security Jobs by Category
Cyber Security Salaries