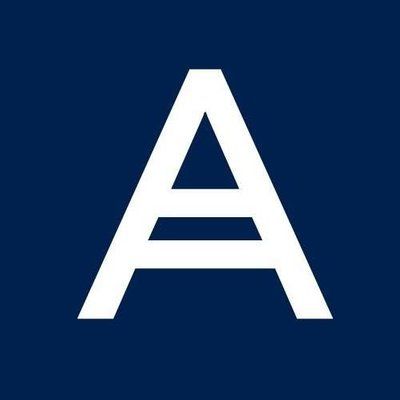 Acronis
Marketing Financial Controller, Marketing Operations (m/w/d)
Munich, Germany•MunichBavariaGermanyEurope•June 10, 2023
Acronis is a world leader in cyber protection—empowering people with cutting-edge technology that enables them to monitor, control, and protect the data that their businesses and lives depend on. We are in an exciting phase of hyper-growth and expansion looking for a Marketing Controller who is ready to join us in creating a #CyberFit future and protecting the digital world!
Every member of our "A-Team" has an instrumental role and impact on the success of Acronis' innovative and growing business, so we are looking for someone who enjoys working in dynamic, global teams and thrives in a fast-paced and rapidly changing work environment. Just like everyone at Acronis, the ideal candidate will embody all of our company values: responsive, alert, detail-oriented, makes decisions, and never gives up. *Note: This position is open in multiple locations.
WHAT YOU'LL DO
Responsible for putting together financial budgets and forecasts in collaboration with stakeholders in the marketing and communication department across all markets and channels
Establish a deep understanding of the Marketing and Indirect Marketing expenses
Challenge Marketing departments on their (planning) accuracy, cost consciousness and guideline compliance
Ensure that finance basics are met at any time and facilitate a smooth planning process
Support the Marketing departments in different projects and requests
Analyze results and secure that key learnings influence future decisions and other marketing initiatives
Create reports and set routines that support our business to follow up on performance and to identify opportunities
Optimize growth and profitability for the brand through proactive cost control, maximizing sales opportunities
Formulation and tracking of budgets, identifying variances, analyzing, and challenging costs and proposing corrective action where necessary
Challenge marketing and education expenditure efficiencies
You will own the Marketing Cost Metrics like CPL, CAC/PAC, together with relevant reporting and analyzes (our Marketing Analytics team will strongly support you in your role)
Always provide accurate and error-free data and analysis
Seek opportunities to support sales increases, improve efficiency and optimize costs
Analyze reasons for deviations and find solutions to optimize spend
Work towards achieving KPIS and ROI to financially evaluate performance
Ensure planning, forecast and actuals accuracy
Support the team with Invoice handling and maintenance of supplier routines
Support and follow up on actions taken by local marketing departments with reporting and analysis
On-going follow up on results and targets across all teams
*Please submit your resume and application in English.
WHAT YOU BRING (EXPERIENCE & QUALIFICATIONS)
3-5 years relevant finance experience ideally as Marketing Controller or Accountant
Excellent Analytical skills, accurate planning, due diligent data-driven mindset to support decision-making
Excellent Excel skills as well as overall IT affinity
Critical thinker with strong writing, communication, development, and delivery skills
Highly analytical and proficient in the use of Microsoft Office with outstanding Excel skills
You are familiar with the business models of a channel / partner driven company (B2B Marketing, MDF, Direct Demand Gen)
Knowledge on the following tools is a plus but not a must (training will be provided): Allocadia, Workday Adaptive, Salesforce, SAP Concur
Highly collaborative, able to work across functional teams
Ability to navigate culture and politics across multiple functions
Detail oriented, well organized, self-starter and efficient with time management
Ambitious to develop quickly
Internal Customer-focused
A willingness to be hands-on
Enjoy a fast-paced environment
Strong business acumen
Comfortable working with senior leadership
An interest for working in a dynamic and creative environment
Open minded and willing to learn and develop
Results driven and business minded
Proactive, enjoys seeking information
Natural curiosity and Service-orientation is a must have in this role
Fluent English and strong communication skills
WHO WE ARE
Acronis is revolutionizing cyber protection by unifying backup, disaster recovery, storage, next-generation anti-malware, and protection management into one solution. This all-in-one integration removes the complexity and risks associated with non-integrated solutions and offers easy, complete and reliable data protection for all workloads, applications, and systems across any environment—all at a low and predictable cost.
Founded in Singapore in 2003 and incorporated in Switzerland in 2008, Acronis now has more than 2,000 employees and offices in 34 locations worldwide. Its solutions are trusted by more than 5.5 million home users and 500,000 companies, and top-tier professional sports teams. Acronis products are available through over 50,000 partners and service providers in over 150 countries and 26 languages.
Our corporate culture is focused on making a positive impact on the lives of each employee and the communities in which we live. Mutual trust, respect, personal achievement, individual leadership, and a belief that we can contribute to the world everyday are the cornerstones of the Acronis Team.
Acronis is an equal opportunity employer. All qualified applicants will receive consideration for employment without regard to age, ancestry, color, marital status, national origin, physical or mental disability, medical condition, protected veteran status, race, religion, sex (including pregnancy), sexual orientation, gender identity or expression, or any other characteristic protected by applicable laws, regulations and ordinances.
#LI-MC1
Cyber Security Jobs by Category
Cyber Security Jobs by Location
Cyber Security Salaries