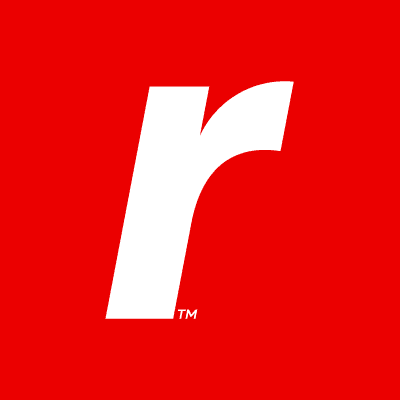 Rackspace
IAM Windows Technical Lead (Contractor Role)
Poland - Remote•PolandEurope•March 19, 2023
Rackspace Technology is a leading provider of expertise and managed services across all the major public and private cloud technologies. We've evolved Fanatical Support to encompass the entire customer journey — providing Fanatical Experience™ from first consultation to daily operations. Our passionate experts combine the power of proactive, always-on service and expertise with best-in-class tools and automation to deliver technology when and how our customers need it.
Job Responsibilities
Technical consultancy on Active Directory and Window's server/desktop environments specifically in relation to Identity and Access management practices and controls.
Working collaboratively with various engineering teams across the organisation to effectively define strategic IAM architecture.
Build, support and provide ongoing maintenance for custom feeds into an internal compliance database. 
Technical Skills
Windows Server: Knowledge of Windows Server operating systems, installation, configuration, and administration.
Active Directory: Extensive experience with Active Directory design, implementation, management, and administration.
Group Policy: Knowledge of group policy management and how to use it to enforce and manage policies.
PowerShell: Proficiency in using PowerShell scripts to automate tasks and processors
Security: Knowledge of security best practices, including threat management and protection, as well as experience with implementing security measures such as firewalls, access controls, and encryption.
Virtualization: Experience with virtualization technologies, such as Hyper-V, VMware, and virtual machine management. Problem Solving: Excellent problem-solving and troubleshooting skills to identify and resolve technical issues.
Communication: Strong communication skills to work with team members and stakeholders, and to present complex technical information in a clear and concise manner.
Details
Start: asap
Duration: to 30 Nov 23 
Location: PL - remote
Language: English
#LI-Remote#LI-KD1About Rackspace Technology
We are the multicloud solutions experts. We combine our expertise with the world's leading technologies — across applications, data and security — to deliver end-to-end solutions. We have a proven record of advising customers based on their business challenges, designing solutions that scale, building and managing those solutions, and optimizing returns into the future. Named a best place to work, year after year according to Fortune, Forbes and Glassdoor, we attract and develop world-class talent. Join us on our mission to embrace technology, empower customers and deliver the future.  
More on Rackspace Technology
Though we're all different, Rackers thrive through our connection to a central goal: to be a valued member of a winning team on an inspiring mission. We bring our whole selves to work every day. And we embrace the notion that unique perspectives fuel innovation and enable us to best serve our customers and communities around the globe. We welcome you to apply today and want you to know that we are committed to offering equal employment opportunity without regard to age, color, disability, gender reassignment or identity or expression, genetic information, marital or civil partner status, pregnancy or maternity status, military or veteran status, nationality, ethnic or national origin, race, religion or belief, sexual orientation, or any legally protected characteristic. If you have a disability or special need that requires accommodation, please let us know.
Cyber Security Jobs by Category
Cyber Security Jobs by Location
Cyber Security Salaries