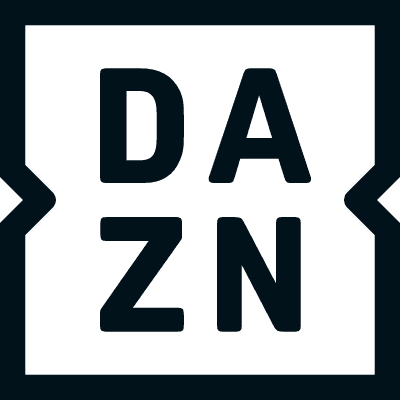 DAZN
Head of Broadcast Project Engineering (Leeds or Hammersmith based)
Leeds, United Kingdom•LeedsWest YorkshireUnited KingdomEurope•April 1, 2023
Do you want to lead a team a team of project engineers that are fundamentally changing the technology that delivers all of DAZN's streaming output, and is disrupting the way content is delivered to the end user?  As Head of Project Engineering you'll play a crucial role in leading the Broadcast Project Engineers to deliver world class and industry disruption OTT streaming solutions. You need to create an engaged, high-performing culture; able to iterate, optimise and learn as we develop and refine ideas. You need to empower your team, allowing them to self-organise, yet be aligned; this is our way to operate at scale. And as a leader you need to deep-dive, technically, into solutions and problems to mentor and coach the teams toward excellence.       You will report into the VP of Broadcast Engineering and will manage a team of enthusiastic and talented broadcast and software engineers that are key delivering broadcast solutions using software and the public cloud. The requirements can keep changing, but as a team we work together to make sure we deliver for DAZN and the customer.  The team delivers the solutions for one of the most critical areas within DAZN!  This role can be based in Hammersmith or Leeds. Benefits include access to DAZN, 25 days' annual leave (increasing by 3 days after 3 years), annual performance-related bonus, private medical insurance, life assurance, pension contributions up to 5%, family friendly community including enhanced parental leave, electric vehicle benefit option, free access for you and one other to our workplace mental health platform app (Unmind), learning and development resources, opportunity for flexible working , and access to our internal speaker series and events.
As our new Head of Project Engineering, you'll have the opportunity to:
Lead a team of talented broadcast and software engineers that are responsible for all the technology and solutions from covering all components in the broadcast workflow (acquisition to hand-off to DAZN distribution platforms)
Provide clear vision and direction that the project engineering team fully get behind and which aligns to DAZN's overall company direction
Delivery of industry disrupting and innovate solutions that a critical to the success of DAZN
Transform the solutions that the team delivers from traditional on-prem infrastructure led solutions to software and cloud based solutions
Apply Agile & DevOps practices to facility collaboration across multiple development and engineering teams
Provide leadership, coaching, and mentoring to the team so that they have opportunities to continually grow and develop
You'll be set up for success if you have:
Proven track record of providing inspirational leadership and management of engineering teams 
Understanding and application of software engineering practices to support delivery of systems with technical integrity and efficiency
Strong understanding and experience of delivering broadcast solutions including delivery of OTT based solutions
Detailed experience of delivering systems and solutions that need to operate at 99.999% availability 
Experience of working with and managing technology vendors to deliver innovate solutions, and driving vendor roadmaps
Even better if you have:
Industry recognition as a regular attendee and speaker at meetups and high-profile technology conferences
Regular and active participation in the broadcast and OTT streaming community - be a tech evangelist
Experience of managing strong relationships with key partners and vendors
At DAZN, we bring ambition to life. We are innovators, game-changers and pioneers. So if you want to push boundaries and make an impact, DAZN is the place to be. As part of our team you'll have the opportunity to make your mark and the power to make change happen. We're doing things no-one has done before, giving fans and customers access to sport anytime, anywhere. We're using world-class technology to transform sports and revolutionise the industry and we're not going to stop. If you're ambitious, inventive, brave and supportive, then you're the kind of person who's going to enjoy life at DAZN. We are committed to fostering an inclusive environment, both inside and outside of our walls, that values equality and diversity and where everyone can contribute at the highest level and have their voices heard. For us, this means hiring and developing talent across all races, ethnicities, religions, age groups, sexual orientations, gender identities and abilities. We are supported by our talented Employee Resource Group communities: proud@DAZN, women@DAZN, disability@DAZN and ParentZONE. If you'd like to include a cover letter with your application, please feel free to. Please do not feel you need to apply with a photo or disclose any other information that is not related to your professional experience. Our aim is to make our hiring processes as accessible for everyone as possible, including providing adjustments for interviews where we can. We look forward to hearing from you.
Cyber Security Jobs by Category
Cyber Security Jobs by Location
Cyber Security Salaries