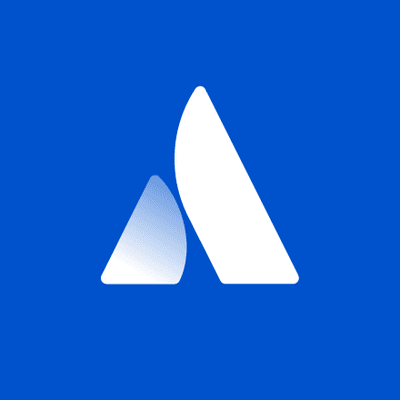 Atlassian
Global Head of Diversity, Equity and Inclusion
San Francisco, United States••April 2, 2023
Working at AtlassianAtlassian can hire people in any country where we have a legal entity. Assuming you have eligible working rights and a sufficient time zone overlap with your team, you can choose to work remotely or from an office (unless it's necessary for your role to be performed in the office). Interviews and onboarding are conducted virtually, a part of being a distributed-first company.
The Global Head of Diversity, Equity and Inclusion will have full global responsibility for establishing and leading the organizational diversity, equity and inclusion strategy. This includes the vision, leadership direction and strategic planning for DEI excellence across the business. The leader in this role will use data, insights and new ideas to design programs to position Atlassian as a leader in DEI. They will be a subject matter expert, leader, enabler and champion of Atlassian's commitment to promoting a diverse, inclusive and equitable global environment.
In your first 3 years, we will expect you to
Systemically embed Diversity, Equity, and Inclusion (DE&I) in the fabric and culture of the organization.
Be a strategic partner to the Executive Leadership Team, Founders and other senior executives to implement change tied to clear metrics that demonstrate progress.
Develop a holistic, global, enterprise-wide strategy applying insights from analytics to develop progressive practices that improve DE&I efforts
Create forums to enhance an inclusive environments while building leadership capability needed to improve employee engagement and achieve organizational goals.
Champion and scale projects globally through different teams setting goals, tracking / reporting progress and building strategies to close identified gaps.
Articulate direction while managing to measurable outcomes to improve inclusion and representation across demographic areas.
Partner with the broader TEAM to affect policy changes and the work of other teams including Legal, Foundation, Real Estate, Marketing, Finance, and Procurement to lead programs.
On the first day, we'll expect you to have
Leadership Presence. You are comfortable working at all levels of the organization to explain the narrative of DE&I projects and how they influence other teams.
Data Storyteller. Experience working with metrics, numbers, and trends to tell a meaningful story to multiple audiences that achieve results.
Partner Engagement. Experience engaging with investors, partners, external and internal PR and communications.
Brand Management Expertise. Expertise in advocating externally and promoting Atlassian's support for equitable collaboration and the elimination of systemic barriers inside and outside of Atlassian.
Demonstrated Progress. Demonstrated progress in building a cohesive DE&I strategy that with a solid operating plan that has accelerated DEI efforts globally.
Action Mindset. Balance strategic elements of work with a clear approach to driving through a solid operating plan.
Global Remit Experience creating DE&I programs that address the needs of global locations and cultures.
$258,700 - $396,800 bimonthly
Our perks & benefits
To support you at work and play, our
perks and benefits
include ample time off, an annual education budget, paid volunteer days, and so much more.
About Atlassian
The world's best teams work better together with Atlassian. From medicine and space travel, to disaster response and pizza deliveries, Atlassian software products help teams all over the planet. At Atlassian, we're motivated by a common goal: 
to unleash the potential of every team
.We believe that the unique contributions of all Atlassians create our success. To ensure that our products and culture continue to incorporate everyone's perspectives and experience, we never discriminate based on race, religion, national origin, gender identity or expression, sexual orientation, age, or marital, veteran, or disability status. All your information will be kept confidential according to EEO guidelines.Pursuant to the San Francisco Fair Chance Ordinance, we will consider for employment qualified applicants with arrest and conviction records.To learn more about our culture and hiring process, explore our
Candidate Resource Hub
.
Cyber Security Jobs by Category
Cyber Security Salaries