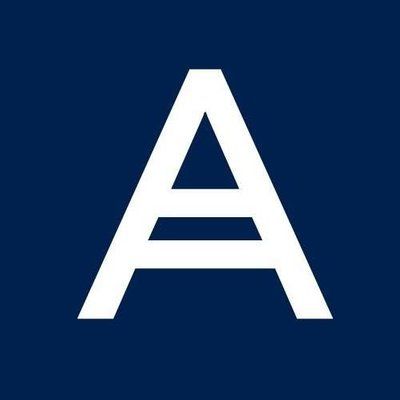 Acronis
Director of Integrations (Acronis Cyber Systems)
Belgrade, Stari Grad, Serbia•BelgradeGrad BeogradSerbiaEurope•June 9, 2023
Acronis is a world leader in cyber protection—empowering people with cutting-edge technology that enables them to monitor, control, and protect the data that their businesses and lives depend on. We are in an exciting phase of hyper-growth and looking for a Director of Integrations (Acronis Cyber Systems) who is ready to join us in creating a #CyberFit future and protecting the digital world!
We are looking for experienced and highly motivated Director of Integrations to join Acronis Cyber and Business Systems team to coordinate multiple projects for internal and external integrations.
Every member of our "A-Team" has an instrumental role and impact on the success of Acronis' innovative and growing business, so we are looking for someone who enjoys working in dynamic, global teams and thrives in a fast-paced and rapidly changing work environment. Just like everyone at Acronis, the ideal candidate will embody all of our company values: responsive, alert, detail-oriented, makes decisions, and never gives up.
WHAT YOU'LL DO
Manage the team of the Technical Project Managers working with strategic partners (distributors) interested in the deployment or development of the integrations with Acronis Cyber Platform
Ensure consistent execution, appropriate documenting of the projects and solutions, as well as internal reporting
Review partners' implementation and integration plans and make recommendations in line with best practices
Work with R&D, Product Management, Sales, Marketing and other departments to elaborate on the business needs and help clear the roadblocks the integration projects may face
Track the feature-release activities and launch process with partners and relevant teams on Acronis side
Provide feedback to Acronis Product Management team based on the requirements in the executed projects
WHAT YOU BRING (EXPERIENCE & QUALIFICATIONS)
5+ years in Project Manager or Technical Account Manager role in a software or systems integration company
3+ years in the Director/Team Manager role in a software or system integrator company
Self-motivated with a proven record of accomplishment in project management or technical account management
Excellent project, risk, and relationship management skills
Excellent communications, interpersonal, and presentation skills
Experience of working in geographically distributed and culturally diverse teams
Ability to interact and communicate with multiple stakeholders, including C-level
Understanding of modern technology and its business application: open source, APIs, micro-services, networks, cloud, mobile and AI
Fluent English
*Please submit your resume and application in English
WHO WE ARE
Acronis is revolutionizing cyber protection by unifying backup, disaster recovery, storage, next-generation anti-malware, and protection management into one solution. This all-in-one integration removes the complexity and risks associated with non-integrated solutions and offers easy, complete and reliable data protection for all workloads, applications, and systems across any environment—all at a low and predictable cost.
Founded in Singapore in 2003 and incorporated in Switzerland in 2008, Acronis now has more than 2,000 employees and offices in 34 locations worldwide. Its solutions are trusted by more than 5.5 million home users and 500,000 companies, and top-tier professional sports teams. Acronis products are available through over 50,000 partners and service providers in over 150 countries and 26 languages.
Our corporate culture is focused on making a positive impact on the lives of each employee and the communities in which we live. Mutual trust, respect, personal achievement, individual leadership, and a belief that we can contribute to the world everyday are the cornerstones of the Acronis Team.
Acronis is an equal opportunity employer. All qualified applicants will receive consideration for employment without regard to age, ancestry, color, marital status, national origin, physical or mental disability, medical condition, protected veteran status, race, religion, sex (including pregnancy), sexual orientation, gender identity or expression, or any other characteristic protected by applicable laws, regulations and ordinances.
#LI-MM1
Cyber Security Jobs by Category
Cyber Security Jobs by Location
Cyber Security Salaries