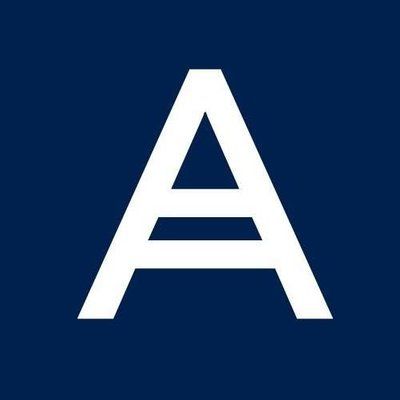 Acronis
Business Development Representative
Sofia, Bulgaria•SofiaSofiyaBulgariaEurope•June 10, 2023
Acronis is a world leader in cyber protection—empowering people with cutting-edge technology that enables them to monitor, control, and protect the data that their businesses and lives depend on. We are in an exciting phase of rapid-growth and expansion and looking for a Business Development Representative (BDR) who is ready to join us in creating a #CyberFit future and protecting the digital world!
Primary job duty is to sell technology software products and related services in a defined territory. Identifies, qualifies and closes new opportunities. You will be a vital member of the team so they must be able to prioritize effectively, work efficiently, and execute organizational goals with the utmost urgency and commitment. And just like every other position at Acronis, we look for people who embody all 5 of our company values: responsive, alert, detail-oriented, makes decisions and never gives up.
Every member of our "A-Team" has an instrumental role and impact on the success of Acronis' innovative and growing business, so we are looking for someone who enjoys working in dynamic, global teams and thrives in a fast-paced and rapidly changing work environment. Just like everyone at Acronis, the ideal candidate will embody all of our company values: responsive, alert, detail-oriented, makes decisions, and never gives up.
WHAT YOU'LL DO
Manage assigned leads, partner deal registrations, and business contacts assigned by Acronis meeting corporate SLAs (Service Level Agreements)
Qualify new leads and turn them into sales opportunities via:

All forms of outbound calling
Prospecting
Asking for referrals
Cross Selling / Upselling
Cold calling
Inbound Marketing Generated Leads
Partner Generated Leads (Deal Registrations)

Align with channel partner for quotes and/or proposals to qualify all deal registrations and inbound partner requests for part numbers or product clarification
Sales lead development - grow names to leads, leads to prospects, and prospects to opportunities
Make contact actualization and discovery into the accounts you prospect
Document all business activities in the CRM system (Salesforce.com) including all activity and contact with leads, channel partners, accounts, business contacts, interactions, appointments, documents, etc.
Submit reports to management to ensure data integrity and KPI's are being tracked correctly 
Continually improve overall knowledge of Acronis products and services to assure a well-rounded knowledge of all areas of operation
Introduce leads, business contacts, partners to Professional Services when required
Attend company sponsored training as requested 
Provide Marketing team with updated contact information and customer feedback for ongoing marketing campaigns as needed
Promote and assist with planning conferences, workshops and webinar events as needed
Potentially attend customer or channel partner events
WHAT YOU BRING
Team-player and positive attitude, eager to do more and help out, views challenging situations as opportunities
Proven ability to manage complex sales cycles, with a track record of successful revenue attainment
Excellent communication/negotiating/closing skills with customers/prospects
Organized, self-directed and strong prioritization skills / sense of urgency
High level of discipline and ability to meet deadlines in a fast-paced environment while still maintaining a high-level of accuracy
Fluent English and Spanish
WHO WE ARE
Acronis is revolutionizing cyber protection by unifying backup, disaster recovery, storage, next-generation anti-malware, and protection management into one solution.  This all-in-one integration removes the complexity and risks associated with non-integrated solutions and offers easy, complete and reliable data protection for all workloads, applications, and systems across any environment—all at a low and predictable cost.
Founded in Singapore in 2003 and incorporated in Switzerland in 2008, Acronis now has more than 2,000 employees and offices in 34 locations worldwide. Its solutions are trusted by more than 5.5 million home users and 500,000 companies, and top-tier professional sports teams. Acronis products are available through over 50,000 partners and service providers in over 150 countries and 26 languages.
WE OFFER 
Competitive Benefits 
Employee recognition and referral bonus programs
Hybrid and flexible working models
25 days paid annual leave
Supplementary health insurance for employees and family members, including dental treatment and childbirth bonus
Monthly sports card for employees and family members
Monthly public transport card
Office Benefits  
Convenient and modern office location state of the art building including office massage and game rooms
Free parking for cars and bicycles
Free office lunch vouchers
Team-building and social activities
Professional Development
Global mentorship program
In-house training and professional development activities
Certification courses
Participation in conferences and seminars
Acronis is an equal opportunity employer. All qualified applicants will receive consideration for employment without regard to age, ancestry, color, marital status, national origin, physical or mental disability, medical condition, protected veteran status, race, religion, sex (including pregnancy), sexual orientation, gender identity or expression, or any other characteristic protected by applicable laws, regulations and ordinances.
#LI-RC2
Cyber Security Jobs by Category
Cyber Security Jobs by Location
Cyber Security Salaries