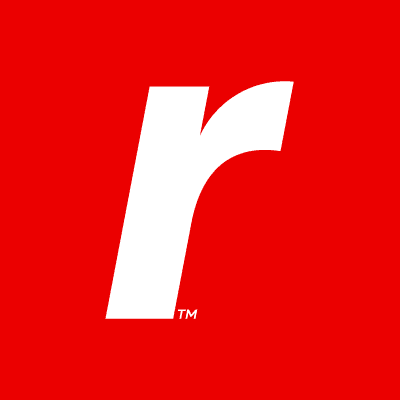 Rackspace
Project Manager
Netherlands - Remote•NetherlandsEurope•June 10, 2023
The Associate
IT Project Manager's
primary responsibility is to deliver defined concurrent work packages and small projects that produce the required products, to the required standard of quality, within the specified constraints of time and cost for the customer. The projects are typically of minimum to moderate complexity and have medium risk exposure. The role holder will lead a small set of project resources (1-4 people) and is also responsible for the project producing a result which is capable of achieving the benefits defined in the Business Case or project plan. Typically reports to a more senior PM (assignment manager) or the PMO Manager. Responsible for adhering to company security policies and procedure as directed.Together with a technical team you will build IT infrastructure projects for Rackspace customers, so IT knowledge and understanding is a must for this role.
Key Responsibilities
Serves as liaison between clients and Rackspace technical departments in order to ensure that all targets and requirements are met. 
Defines project scope, goals and deliverables in accordance with Statement of Work and in collaboration with senior Project member and stakeholders.
Creates simple requirements documentation under supervision of senior Project member. Works with technical resources on Rackspace and customer side to gain clear requirements. Maintains Requirements documentation in the project Configuration database. Writes basic Project Initiation Document.
Produces and coordinates materials and baselines during all phases of the work package or project stage by careful planning and produces key documentation. Reports to the project authority, project manager and PMO manager through Highlight Reports and stage assessments. Works with Project Coordinator to ensure project assets are maintained appropriately.
Adheres to the Change Control (CC) and Configuration Management process for the deliverables of the project against agreed plans. Assesses and manages project variances (e.g. schedule variance); evaluate impacts to overall project commitments, evaluates and presents options, and implements approved changes.
Manages work package or project stage risks and produces an effective plan and risk assessment so that timescales and costs are understood and underwritten by all by the parties. Ensures that formal review procedures are used. Manages the risks associated with the deliverables.
Builds and manages relationships with key stakeholders (customers, subcontractors and Rackspace), typically at project level. Manages internal and customer stakeholder expectations.
Creates project budget and gains approval. Tracks the project costs and supports team in meeting payment milestones.
Accurately plans and updates resource utilization for projects. Escalates any conflicting resource requirements that may affect the delivery outcome. Timely requests additional resources when required.
Gains agreement to the technical and quality strategy with appropriate stakeholders and ensures that regular quality reviews are established.
Indirectly leads a team of resources assigned to a work package or project stage in conjunction with managing the relationship with the customer, subcontractors and Rackspace. Provides ongoing direction to project resources and delegates appropriately. Provides tactical leadership regarding project priorities, timeline, resources, and issues. Provides performance feedback for team members as appropriate.
Manages the handover to Business as Usual appropriately and smoothly. Brings a project to close with appropriate documentation in place. Tracks acceptance criteria has been completed and signed off by the customer. Chairs lessons learned meeting.
Ensures documentation and deliverables are in line with Rackspace guidelines.
Required Experience
PMP/Prince2 (Practitioner) certification.
Works effectively in a matrix management structure.
Proven ability to organise and execute projects in a consistent, repeatable and reliable manner.
IT Service Management and Service Delivery (ITIL certification preferred)
General knowledge of cloud technologies, IT operations, project management operations.
Ability to adapt to a rapidly changing environment, handling shifting priorities and ambiguity.
Enterprise level use of MS Office suite
Project management experience or scoping, planning, leading and monitoring technical projects from initiation through delivery preferably in managed services or Cloud.
Basic understanding of the contract terms of vendor relationships.
Good understanding of IT concepts and IT building blocks
Fluent in English and Dutch
#LI-JH1
About Rackspace Technology
We are the multicloud solutions experts. We combine our expertise with the world's leading technologies — across applications, data and security — to deliver end-to-end solutions. We have a proven record of advising customers based on their business challenges, designing solutions that scale, building and managing those solutions, and optimizing returns into the future. Named a best place to work, year after year according to Fortune, Forbes and Glassdoor, we attract and develop world-class talent. Join us on our mission to embrace technology, empower customers and deliver the future.  
More on Rackspace Technology
Though we're all different, Rackers thrive through our connection to a central goal: to be a valued member of a winning team on an inspiring mission. We bring our whole selves to work every day. And we embrace the notion that unique perspectives fuel innovation and enable us to best serve our customers and communities around the globe. We welcome you to apply today and want you to know that we are committed to offering equal employment opportunity without regard to age, color, disability, gender reassignment or identity or expression, genetic information, marital or civil partner status, pregnancy or maternity status, military or veteran status, nationality, ethnic or national origin, race, religion or belief, sexual orientation, or any legally protected characteristic. If you have a disability or special need that requires accommodation, please let us know.
Cyber Security Jobs by Category
Cyber Security Jobs by Location
Cyber Security Salaries