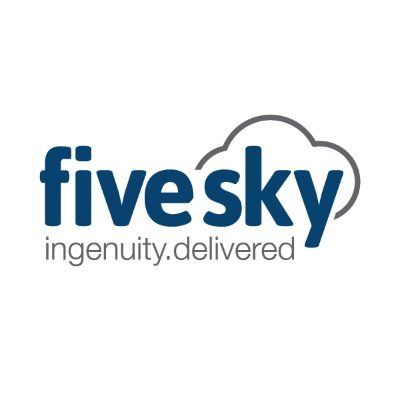 Fivesky
Windows Endpoint Security Engineer
Have you designed, developed, and operated solutions as part of the Endpoint Security team? Do you focus on safeguarding desktops, laptops, servers, and cloud resources from both internal and external threats? Have you achieved this by implementing additional preventive, detective, and hardening controls? Is one of the essential aspects of your work enabling real-time endpoint detection and response capabilities. If this sounds like you, then you might be Fivesky's next Windows Endpoint Security Engineer.
Who you are: 
10-15+ years hands-on Enterprise information technology experience.
Strong knowledge of Windows Endpoint Internals and Automation in environments of 50,000+ Endpoints.
Experience in Design/Engineering/Architecting new solutions from Proof of Concept to Production.
Ability to troubleshoot complex Windows environments.
Competency with any scripting language such as PowerShell, Python etc.
Have an interest to learn/work with cybersecurity technologies.
Experience with Windows Defender Advanced Threat Protection/Defender for Endpoint and the latest Microsoft E3/E5 security product set.
Experience with CrowdStrike endpoint security, threat intelligence, and cyberattack response on multiple platform endpoints.
Experience with Disk Encryption and Hardening Operating Systems.
Experience with Defender for Cloud Apps.
Experience with Splunk, SCCM/In-Tune.
Experience working in a DevOps/SRE aligned team.
Effective troubleshooting skills across hardware, OS, network, and storage.
Experience of platform design, build and deployment, with a focus on continual service improvement.
Experience working in an Agile environment.
a benefit.
 What you will do:
You will be part of a global (Asia, Europe, North America) cross-disciplined Agile team working towards DevOps practices within the firms' Endpoint Security team.
You will have strong Windows infrastructure/security knowledge and experience working in very large enterprise on-premises and cloud environments.
You will have strong analytical and problem-solving abilities, coupled with excellent development, communication, and organizational skills.
You will be responsible for continuously improving the quality of our technology solutions, through a range of methods including peer review, retrospectives and refactoring as required.
Would be awesome if you had:
Experience as a Unix and MacOS Sysadmin.
At Fivesky, our employees are our greatest asset and the focal point around which we operate; therefore, we always want the best for our employees. In addition to offering competitive compensation plans and long-term career opportunities, we offer an attractive mix of benefit plans to our employees that include provisions for vacation, holiday pay, and sick days.
Fivesky is an equal opportunity employer and will consider all applications without regard to race, sex, age, color, religion, national origin, veteran status, disability, genetic information, or any other characteristic protected by law.
This is a full-time, direct employment opportunity in Alpharetta, GA. The salary is open based on experience and qualifications. 
(FS-RID-0754)
Cyber Security Jobs by Category
Cyber Security Salaries