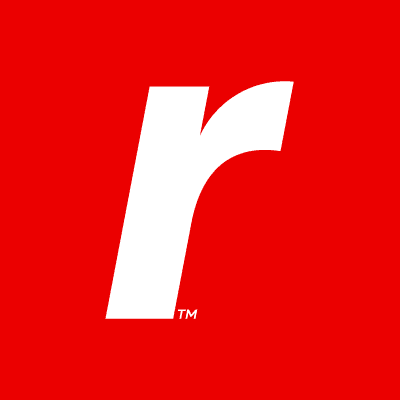 Rackspace
VMware Cloud Engineer IV- (Remote role in USA - Elastic Engineering)
United States - Remote•United StatesNorth America•March 24, 2023
You will be part of a team designing, automating, and deploying services on behalf of our VMWare Cloud customers. We have deep experience applying DevOps techniques in virtually every industry. Every week is different and the problems you will be challenged to solve are constantly evolving. We know and understand DevOps. We help build and create automation that enables our customers to save time and other resources.   If you like a challenge, you'll love it here, because we're solving complex business problems every day, building and promoting great technology solutions that impact our customers' success. The best part is, we're committed to you and your growth, both professionally and personally. 
What you'll be doing:
Working with our customer engineering teams on a wide variety of VMware projects (migration, automation, containerization, transformation) 
Writing infrastructure as code (vRealize Automation) 
VMware environment troubleshooting and setup 
Meeting customer SLAs and managing communication in case of issues 
Configuring and maintaining backup, monitoring, and alerting systems for multiple clients Interacting with teams and customers in different time zones for ensuring 24×7 support Linux/Windows administration, automated deployments, scripting (Bash/PowerShell/Python) 
Participating in work sessions with clients in order to transform their applications. 
Completing technical documentation 
Delivering quality work in agile delivery model in a team environment 
Qualification / Experience:
Requires 5+ years related technical experience in systems engineering, administration and with VMWare, including a minimum of 2-year experience equivalent to a VMware Cloud Engineer II 
Advanced networking and security knowledge  
DevOps and CICD Experience 
Experience managing common VMware services (vCenter, vSAN, vRealize Ops, NSX, VCD, and Automation) and Power CLI Experience with containerization technologies such as Tanzu preferred 
Knowledgeable of configuration management frameworks such as Puppet, Chef or Ansible 
You are comfortable interacting with customers and have the ability to communicate effectively 
**Must have an active VCP-DCV Certification.**
The following certifications preferred:  CCIA, CCEE, CCEA, CCA, MCSE/MCITP, vRealize Operations, NSX and vSAN badge.  Experience working in regulated environments (HIPAA, PCI, ITAR, etc) 
Physical Demands:
May require extended periods sitting and viewing a computer monitor. 
Elevated levels of stress may occur at times.
No special physical demands required. 
Due to the 24x7x365 operations of the business, the candidate must be able to work a flexible work schedule, which may include nights, weekends, and holidays.
#LI-DE1#LI-Remote#LI-USA#LI-Rackspace#RackspaceFor applicants working in California, Colorado, Washington or New York City, we are excited to share the base salary ranges for this position exclusive of fringe benefits or potential bonus. The successful candidate's starting pay will be determined based on job-related skills, experience, qualifications, work location, and market conditions. • The anticipated starting pay range of California, Washington state and New York City applicants for this role is $122,500 – $179,630• The anticipated starting pay range of Colorado applicants for this role is $105,100 – $154,110 • These ranges for candidates may be modified in the future. • Unless already included in the posted pay range and based on eligibility, the role may include variable compensation in the form of bonus, commissions, or other discretionary payments. These discretionary payments are based on company and/or individual performance and may change at any time. Actual compensation is influenced by a wide array of factors including but not limited to skill set, level of experience, licenses and certifications, and specific work location. Information on benefits offered is here. 
About Rackspace Technology
We are the multicloud solutions experts. We combine our expertise with the world's leading technologies — across applications, data and security — to deliver end-to-end solutions. We have a proven record of advising customers based on their business challenges, designing solutions that scale, building and managing those solutions, and optimizing returns into the future. Named a best place to work, year after year according to Fortune, Forbes and Glassdoor, we attract and develop world-class talent. Join us on our mission to embrace technology, empower customers and deliver the future.  
More on Rackspace Technology
Though we're all different, Rackers thrive through our connection to a central goal: to be a valued member of a winning team on an inspiring mission. We bring our whole selves to work every day. And we embrace the notion that unique perspectives fuel innovation and enable us to best serve our customers and communities around the globe. We welcome you to apply today and want you to know that we are committed to offering equal employment opportunity without regard to age, color, disability, gender reassignment or identity or expression, genetic information, marital or civil partner status, pregnancy or maternity status, military or veteran status, nationality, ethnic or national origin, race, religion or belief, sexual orientation, or any legally protected characteristic. If you have a disability or special need that requires accommodation, please let us know.
Cyber Security Jobs by Category
Cyber Security Jobs by Location
Cyber Security Salaries