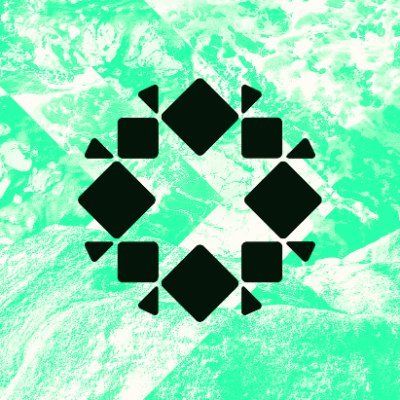 Rubrik
Threat Intelligence Analyst
Role Description / Responsibilities:
Rubrik's Security Operations Center (SOC) team is responsible for threat detection and incident response for the organization. This includes monitoring security alerts and related data across Rubrik's corporate network, endpoints, cloud, and SaaS environments, to rapidly detect and accurately identify signs of intrusions and other malicious activity; performing investigations to determine impact and cause; managing issues through the incident response lifecycle from beginning to end. 
As a Threat Intelligence Analyst, you will be responsible for proactive threat research, curate and prioritize threats, propel Threat Hunting activities, and deliver threat reports with actionable intelligence. 
Job Responsibilities include but may not be limited to:
The Cyber Threat Intel Analyst is responsible for the delivery of curated Threat Intelligence reports to the organization to drive decision making and decisive actions.
Analyze and research cyber threats to provide actionable threat intelligence, including adversary indicators of compromise, technique, tactics and procedures, behaviors, exploited vulnerabilities, and trends.
Maintain tools and best-practices in advanced persistent threats, Tools, Techniques, and Procedures (TTPs) of attackers, and forensics and incident response.
Act as a liaison to the Information Security organization with an extensive network of cyber security, threat intelligence, and security operations professionals.
Identify and hunt for related TTPs across all internal/external repositories.
Identify and mitigate the most harmful threats targeting Rubrik resources and partners.
Understand and develop threat actor profiles, along with the typical indicators associated with those profiles, and synthesize the data to develop innovative detection methods.
Collaborate with product managers, program managers, operations, policy, and communications teams to find gaps in current threat response processes such as detection and mitigation.
Actively strengthen intelligence gathering, and investigation SOPs.
Work across time zones with global team members and stakeholders.
Play a collaborative role in the build out and maturity of the Threat Intelligence Program
Qualifications:
Minimum of 5 years of experience working in Information Security performing incident response,threat intelligence, forensics, or offensive security.
Competency in the practical application of the Threat Intelligence Lifecycle Process to drive CTI program initiatives.
Strong ability to articulate Tactical, Operational, and Strategic threat intelligence to internal stakeholders.
Experience in conducting investigations into advanced persistent threats.
Strong knowledge of enterprise detection technologies and processes (Advanced Threat Detection Tools, IDS/IPS, Network Packet Analysis, Endpoint Protection).
Strong understanding of security operations - perimeter defense, forensics, incident response, kill chain analysis, risk assessment and security metrics.
Strong understanding of attack lifecycle of different types of cyber attacks (APT, cybercrime etc.), infrastructure lifecycle, and anonymization techniques.
Proficiency in at least one of the following scripting languages - Python, Ruby, Powershell, Go, etc.
Experience working with Threat Intelligence subscriptions and threat feeds.
Experience contributing to Threat Intelligence or other SOC related program development.
The minimum and maximum base salaries for this role are posted below; additionally, the role is eligible for bonus potential, equity and benefits. The range displayed reflects the minimum and maximum target for new hire salaries for the role based on U.S. location. Within the range, the salary offered will be determined by work location and additional factors, including job-related skills, experience, and relevant education or training.US Pay Range$168,000—$252,000 USD
About Rubrik:
Rubrik, the Zero Trust Data Security Company™, delivers data security and operational resilience for enterprises. Rubrik's big idea is to provide data security and data protection on a single platform, including Zero Trust Data Protection, Ransomware Investigation, Incident Containment, Sensitive Data Discovery, and Orchestrated Application Recovery. This means your data is ready so you can recover the data you need, and avoid paying a ransom. Because when you secure your data, you secure your applications, and you secure your business.
We are a leader in data security, have been recognized as a Forbes Cloud 100 Company, named as a LinkedIn Top 10 Startup and are proud to have earned Great Place to Work® Certification™. There has never been a more exciting time to join Rubrik, and our future is even brighter. The work you do will help propel our next chapter of growth as you do the best work of your career.
Linkedin | Twitter | Instagram | Rubrik.com | 
Diversity, Equity & Inclusion @ Rubrik: 
At Rubrik we are committed to building and sustaining a culture where people of all backgrounds are valued, know they belong, and believe they can succeed here.
Rubrik's goal is to hire and promote the best person for the job, no matter their background. In doing so, Rubrik is committed to correcting systemic processes and cultural norms that have prevented equal representation. This means we review our current efforts with the intent to offer fair hiring, promotion, and compensation opportunities to people from historically underrepresented communities, and strive to create a company culture where all employees feel they can bring their authentic selves to work and be successful.
Our DEI strategy focuses on three core areas of our business and culture:
Our Company: Build a diverse company that provides equitable access to growth and success for all employees globally. 

Our Culture: Create an inclusive environment where authenticity thrives and people of all backgrounds feel like they belong.

Our Communities: Expand our commitment to diversity, equity, & inclusion within and beyond our company walls to invest in future generations of underrepresented talent and bring innovation to our clients.
Equal Opportunity Employer/Veterans/Disabled: Rubrik is an Equal Opportunity Employer. All qualified applicants will receive consideration for employment without regard to race, color, religion, sex, sexual orientation, gender identity, national origin, or protected veteran status and will not be discriminated against on the basis of disability.
Rubrik provides equal employment opportunities (EEO) to all employees and applicants for employment without regard to race, color, religion, sex, national origin, age, disability or genetics. In addition to federal law requirements, Rubrik complies with applicable state and local laws governing nondiscrimination in employment in every location in which the company has facilities. This policy applies to all terms and conditions of employment, including recruiting, hiring, placement, promotion, termination, layoff, recall, transfer, leaves of absence, compensation and training. 
Federal law requires employers to provide reasonable accommodation to qualified individuals with disabilities. Please contact us at hr@rubrik.com if you require a reasonable accommodation to apply for a job or to perform your job. Examples of reasonable accommodation include making a change to the application process or work procedures, providing documents in an alternate format, using a sign language interpreter, or using specialized equipment.
EEO IS THE LAW
EEO IS THE LAW - POSTER SUPPLEMENT
PAY TRANSPARENCY NONDISCRIMINATION PROVISION
NOTIFICATION OF EMPLOYEE RIGHTS UNDER FEDERAL LABOR LAWS
Cyber Security Jobs by Category
Cyber Security Salaries