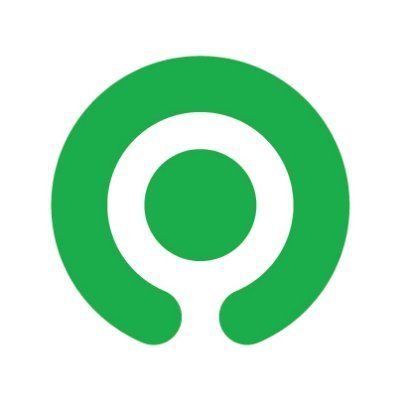 Gojek
Telesales Manager - Financial Services Platform
Jakarta•DKI JakartaIndonesiaAsia•April 1, 2023
About the Role
As the name suggests, GoTo Financial Services Platform provides financial services products to GoTo users. As a Telesales Manager, you will lead the Telesales team to conduct effective and efficient customer engagement programs by utilizing channels such as call, SMS, and whatsapp (to name a few). You will help to drive business conversion and are heavily involved in supporting product profitability targets. You will become a cog in a machine that is determined to provide the best financial services product to our customers. Your contribution will be meaningful and will be exposed to a fast paced, open, and inclusive working environment. Also, you will meet many experts from various teams, and their skills and knowledge will enhance yours. Join us in providing enjoyable financial services within a trustworthy platform that our customers count on and love to come back to!
What You Will Do
Lead the Telesales team, drive the effort to maximize conversion by using all Telesales channels available
Maintain a perfect alignment with Business to ensure Telesales team can provide the best support, and all business objectives are met
Define Telesales strategy, continuously finding creative and effective way to engage our users
Actively participate in any Telesales related projects
Adhere and comply with related regulations, and make sure that Gofin's principles such as Consumer Protection and Responsible Lender are being met
Managing operational expenses to ensure it is according to the budget. But also continuously finding improvement opportunities to become more efficient
Continuously developing Telesales team to realize their optimum potential
What You Will Need
Minimum a Bachelor's Degree in related discipline
At least 5 years of experience in Telesales management within a fast paced environment, with concrete experience as people manager
Strong leadership, analytical, planning, and problem solving skills
Good understanding of Telesales operations with previous experience in P2P industry and digital Telesales practice will be a plus point
Computer/digital savvy
Strong sales mindset, thrive under aggressive target, and able to deliver under pressure
About the Team
As part of the GoTo Financial team, especially as the Consumer Lending Operations Team, based in Jakarta, Indonesia, our team consists of a multitude of cool, multi-talented, and diverse personalities. We work together to provide the best experience to our customers. We partner closely with several cross-functional teams to ensure safe and sustainable business growth and reliable financial services for our users, our GoTo Financial businesses, and our extended ecosystem. But hey, it will not be all work and don't have play time. We also know how to have fun too. We have lots of engagement events (movie nights, informal talk sessions, home workouts, and other fun events) that you can participate in.
About GoTo Financial
GoTo Financial brings secure, reliable, and user-friendly financial solutions to over 55 million monthly active users, more than 14 million merchants, and over 2.5 million driver-partners eager to benefit from the digital economy in the GoTo ecosystem.GoTo Financial's consumer services include GoPay, GoPayLater, and other financial services. We also serve businesses of all sizes through leading payment gateway Midtrans, Indonesia's largest cloud POS network Moka and GoKasir. We also have the all-in-one merchant solution GoBiz, GoBiz Plus, GoStore, and Selly - available in Indonesia and Southeast Asia.Gojek and GoTo Financial are committed to building a diverse and inclusive workplace and are equal opportunity employers. We do not discriminate on the basis of race, religion, national origin, gender, gender identity, sexual orientation, disability, age, education status, or any other legally protected status.
Cyber Security Jobs by Category
Cyber Security Jobs by Location
Cyber Security Salaries