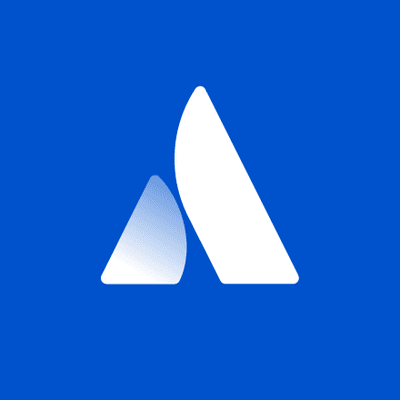 Atlassian
Technical Support Manager
Bengaluru, India•KarnatakaIndiaAsia•October 2, 2023
Working at AtlassianAtlassians can choose where they work – whether in an office, from home, or a combination of the two. That way, Atlassians have more control over supporting their family, personal goals, and other priorities. We can hire people in any country where we have a legal entity. Interviews and onboarding are conducted virtually, a part of being a distributed-first company.
Our office is in Bengaluru, but we offer flexibility for eligible candidates to work remotely across India. Whatever your preference - working from home, an office, or in between - you can choose the place that's best for your work and your lifestyle.
Customer Support & Services
Atlassian has a tremendous opportunity to exceed customer expectations and improve greater customer loyalty and trust, which leads to greater satisfaction, retention, and growth. The CSS organisation is looking for people with experience delivering customer support to help us build a future where customers come to us, not only because we provide amazing products and also because we provide a unique and connected customer experience that is rooted in our goals on customer outcomes. You will report to the Group Manager of the support team.  
And we are looking for..
We are looking for a customer-centric Product or Technical Support Manager who has a demonstrated track record in building teams through leadership and has empowered people to help customers succeed. As a Product or Technical Support Manager, you will build and lead a team of Support Engineers. You will ensure our teams aim to provide a positive support experience, which includes being responsive to our customers and partnering with your team on the most important problems for Atlassian customers. You will represent Atlassian to our customers and will work directly with our most relevant internal groups to enhances the customer experience. You will be the voice of the customer to internal audiences such as the Atlassian Engineering Group, using the culture of customer centricity at Atlassian to unleash the potential of every team.
What will be your responsibilities?
14 + years of Overall Experience with 5 years / 7+ years of operational excellence AND 5+ years of experience managing people
Nurture the atlassian culture in the team, fulfilling the Values, Role and Team expectations through:
Role Model Atlassian values
Commit to Performance Management and Recognition Programme.
Provide guidance to team for addressing complex, strategic financial and executive level cases, including customer escalations - and take ownership to produce a positive customer outcome (s).
Manage the daily support business within your team.
Foster collaboration with other teams to improve the customer experience.
Assure team members are ready (working with our teams and Readiness Champions where applicable) - technical skills, soft/professional skills, required training, cultural projects, industry certifications and standards.
Establish connections across CSS and externally to influence and improve team effectiveness.
Contribute to and help guide Product, Technology and Process improvements.
Contribute to the success / implementation of CSS division led programmes, communications at the team level.
Must be keen and able to document information for the team's career development plans, new hire reviews, monthly business reviews and ensure decisions are made through use of data as evidence.
Competencies
Customer Centricity
Team Player
Our perks & benefits
Atlassian offers a variety of perks and benefits to support you, your family and to help you engage with your local community. Our offerings include health coverage, paid volunteer days, wellness resources, and so much more. Visit
go.atlassian.com/perksandbenefits
to learn more.
About Atlassian
At Atlassian, we're motivated by a common goal: to unleash the potential of every team. Our software products help teams all over the planet and our solutions are designed for all types of work. Team collaboration through our tools makes what may be impossible alone, possible together.We believe that the unique contributions of all Atlassians create our success. To ensure that our products and culture continue to incorporate everyone's perspectives and experience, we never discriminate based on race, religion, national origin, gender identity or expression, sexual orientation, age, or marital, veteran, or disability status. All your information will be kept confidential according to EEO guidelines.To provide you the best experience, we can support with accommodations or adjustments at any stage of the recruitment process. Simply inform our Recruitment team during your conversation with them.To learn more about our culture and hiring process, visit
go.atlassian.com/crh
.
Cyber Security Jobs by Category
Cyber Security Jobs by Location
Cyber Security Salaries