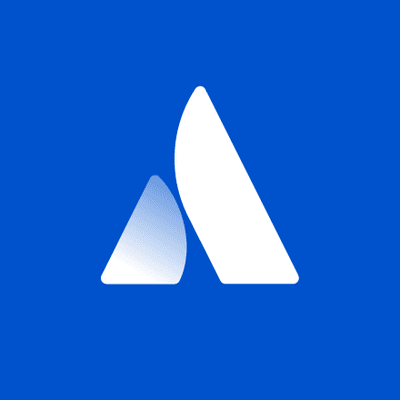 Atlassian
Talent Lead, Performance & Assessment
San Francisco, United States••March 20, 2023
Working at AtlassianAtlassian can hire people in any country where we have a legal entity. Assuming you have eligible working rights and a sufficient time zone overlap with your team, you can choose to work remotely or from an office (unless it's necessary for your role to be performed in the office). Interviews and onboarding are conducted virtually, a part of being a distributed-first company.
Are you passionate about empowering leaders to lead change, build teams and help Atlassian scale and transform? Are you an experienced portfolio leader who brings a customer mindset and an agile approach to delivering multiple talent solutions? Are you an expert across performance management, talent management and assessment? If yes, we'd love to speak with you about an exciting opportunity to join the Atlassian Team!You will be part of the global Talent team which is collectively responsible for developing an integrated talent, leadership, culture and organizational strategy to support our team goals. This team will ensure right talent, skills, and supporting capabilities are in place to allow Atlassian to unleash the potential of teams around the world.#LI-RemoteYour future teamThe Senior Manager of Performance & Assessment will report into the Head of Talent Management, and will lead and execute our Performance Management and Talent Assessment Strategy, to support Atlassian's overarching People Strategy. A Senior Talent Specialist will report into this role.You will enjoy working with people on the same mission: Making Atlassian the ultimate team. We take pride in playing as a team and contributing to the success of the company by supporting our most important asset: our people. You'll sit on the Talent team, where we design programs that help Atlassians identify and develop awesome talent. You'll work directly with HR Partners, our Centers of Excellence, the People Leadership Team, and Atlassian teams.
What you'll do
Define and lead our talent assessment strategy and framework with immediate focus on Performance and Development. This includes defining assessment requirements, approach, building internal capability and managing vendors.
Provide expertise; bring leading edge thinking, grounded in research to shape our strategies in talent spaces.
Manage and refine Atlassian's competency framework
Partner with a team to develop implementation guidelines, processes, communications, and training to help use assessment frameworks.
Be an advisor to HR Partners and business leaders with guidance on when and how to incorporate assessments, what types to use, and what technical requirements they'll require.
Lead the application of rigorous diagnostic frameworks and data-based assessment techniques to produce talent insights, which in turn influence areas of focus and actions.
Use data and analytics to improve efficiency and to share a powerful narrative with partners on progress, outcomes and risks in executive talent management.
Stay informed on the latest thinking on performance management, skill and competency frameworks and and bring practices to Atlassian, to increase the impact of our own strategies.
Your background
At least 10+ years of Talent Management, plus experience being a trusted advisor to the business to accelerate leadership and organizational effectiveness
Advanced degree in Industrial/Organizational Psychology, or related preferred experience in assessment or talent management
Knowledge of the application of assessments with 5+ years of experience interpreting assessment results and providing feedback to partners
Program management expertise with solid experience creating connected talent management strategies that help a team-based, global workforce
People manager capabilities, with experience leading motivated team members
Excellent business storytelling skills, both verbal and written, with an ability to translate "HR speak" and data insights into an accessible narrative
Genuine and authentic nature that quickly earns trust with leaders; ability to work with senior leaders and executive team
Compensation
At Atlassian, we tie our base pay ranges to role and level. In the United States, that means your base pay ranges will fall into one of three geographic pay zones depending on your location. Our current base pay ranges for new hires in each zone are:Zone A: $159,000 - $243,800Zone B: $143,100 - $219,500Zone C: $131,900 - $202,400Within each range, base pay is ultimately determined based on your skills, expertise, and experience. This role may also be eligible for benefits, bonuses, commissions, and/or equity.Please visit
go.atlassian.com/payzones
for more information on which locations are included in each of our geographic pay zones. However, please confirm the zone for your specific location with your recruiter.
Our perks & benefits
To support you at work and play, our
perks and benefits
include ample time off, an annual education budget, paid volunteer days, and so much more.
About Atlassian
The world's best teams work better together with Atlassian. From medicine and space travel, to disaster response and pizza deliveries, Atlassian software products help teams all over the planet. At Atlassian, we're motivated by a common goal: 
to unleash the potential of every team
.We believe that the unique contributions of all Atlassians create our success. To ensure that our products and culture continue to incorporate everyone's perspectives and experience, we never discriminate based on race, religion, national origin, gender identity or expression, sexual orientation, age, or marital, veteran, or disability status. All your information will be kept confidential according to EEO guidelines.Pursuant to the San Francisco Fair Chance Ordinance, we will consider for employment qualified applicants with arrest and conviction records.To learn more about our culture and hiring process, explore our
Candidate Resource Hub
.
Cyber Security Jobs by Category
Cyber Security Salaries