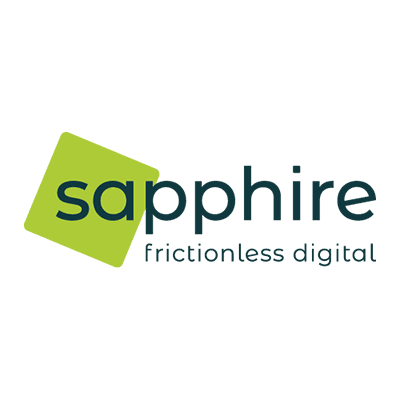 Sapphire
SysOps Consultant
About Sapphire:
Sapphire Systems is a leading enterprise software applications and digital operating technology provider enabling organizations to transform and run with intelligence, speed, agility and operational excellence. We empower our employees to work alongside our 1,000 customers worldwide to develop advanced technology innovation and cloud services and turn their operations into significant business advantage. Headquartered in London, England, with sales, services and development locations throughout the UK, USA, Latin America and Asia, Sapphire delivers industry leading customer satisfaction, 24-hour support and expertise to accelerate our customers' digital futures with confidence. For more information, visit www.sapphiresystems.com.
Reporting to the Global manager of Cloud & Technical Support, the role requires the person to work with an established team. The team provides 24 hour x 7 days per week technical hotline/direct dial-in support to Sapphire's SAP Business One and Infor SunSystems customers' base.
The role is application support based and the successful candidate will be expected and required to have expertise in at least three or more of the following areas:-
2 or more years of Service Desk Experience
1 or more years of Monitoring experience (Service Now, Manage engine)
Basic Microsoft Server operating systems (2012 / 2016)
End User computing experience
Basic experience with hosting and virtualisation technologies (Hyper –V, VMware)
Microsoft Terminal Server/Citrix technologies
ITIL Foundation
Basic Networking knowledge
Good Command over English *Desirable
Requirements
Requirements:
Understand user requirements and requests to solve customers' incidents and requests
Handle daily monitoring tool alarms/events and handle them (Disk increase, service restart, High resource usage)
Use the monitoring tool and validate improvements needed.
Understand the entire structure of the environment and continue to assess additional requirements (infrastructure and software), vulnerabilities and maintain the system in good working order ensuring continued up time.
Confer with management and/or users to discuss issues such as computer data access needs and configuration changes.
Work closely with the Network Security Officer (NSO) to ensure appropriate ISO 27001:2013 compliance is maintained around data access and availability within the support estate.
Document procedures and any testing in a comprehensive manner to allow team members to self-learn.
Train the broader Sapphire Anywhere and Sapphire Technical support team(s) on deployment methodologies (VM) and surrounding best practices around any specialist knowledge including ITIL specific practices.
Daily review of system monitors and backup jobs to ensure all jobs have been completed successfully and no customer system is in a warning or down state.
New user generation
Stay up to date with industry standard technologies required for platform delivery such as Microsoft Windows Server, Microsoft System Centre Security ensuring a continued dialogue with peers and management to share relevant updates.
Duties to include (but not limited to):-
Should be a team player and capable of handling work pressure as and when required.
Working on day to day technical support for external customers based across globe with high standard of customer satisfaction and technical support delivery.
Liaison with 3rd party and software suppliers to reach an end to end solution for customers.
Working in shifts would be expected apart from UK working hours (Work from home option available for odd working hours)
Eager to explore and learn new forthcoming technical skill especially related to Microsoft, Citrix.
Installation of various financial applications as per requirement based on the installation guide available
Troubleshooting and managing any application issues which could arise due to Operating System / Database or hosting platform (e.g. Citrix, VMware)
Call handling, Registering, Updating and timely closure of support logged calls ensuring customers positive feedback.
Open to learn and troubleshoot (from tech prospective) Financial Applications e.g. Infor SunSystems / SAP Business One etc.
Sapphire Sales/Internal Colleagues
Work as a technical point of contact for (Internal) team of Account Managers, Projects and Project Managers around queries of work, modules and no of days required to complete a job.
Working with internal Support (Technical / Application) team maintaining professional standards to investigate any issue which may be technical in nature
Deploying Windows / SQL and utilizing SQL, Citrix, VMware, and Hyper-V for internal application support /sales / training teams.
Cyber Security Jobs by Category
Cyber Security Salaries