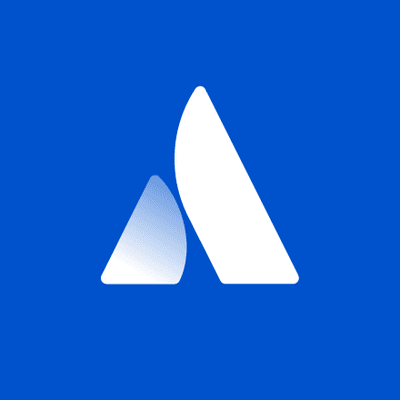 Atlassian
Strategic Account Manager (Remote)
New York, United States•New YorkUnited StatesNorth America•April 1, 2023
Working at AtlassianAtlassian can hire people in any country where we have a legal entity. Assuming you have eligible working rights and a sufficient time zone overlap with your team, you can choose to work remotely or from an office (unless it's necessary for your role to be performed in the office). Interviews and onboarding are conducted virtually, a part of being a distributed-first company.
Atlassian is changing the software development industry and helping teams all around the world like Nasa, Nike, Pixar and Tesla to advance humanity through the power of software and collaboration. We have over200,000customers worldwide, and the Strategic Sales team helps the largest of those accounts scale their investments in Atlassian.Our Strategic Sales team builds and implements an effective sales strategy. You will guide the use of multiple products and services to our Enterprise customer base, who are the largest customers at Atlassian. At the same time, we want you to be an advocate for our customers, providing feedback to our product and engineering teams and helping us improve our customer experience. You'll do all of this in tight coordination with our Channel Partners, Product Specialists, Solution Engineers, Renewals and Customer Success Managers.Are you customer-focused and creative? Can you effectively organize resources to meet the needs of our customers? Do you love the Enterprise Sales process and can you help us apply your knowledge to the Atlassian sales model? We'd love you on our team!
Your future team
The Enterprise Sales team was established in the summer of 2014. We have worked at well-established Fortune 500 companies as well as high-growth start-ups. We share a commitment to reach our numbers and ambition to make our team successful. However, above all, we believe in the Atlassian values and want to use them as our compass in building a revolutionary sales model.Located in North America, you'll report into the Head of Strategic Accounts, Northeast.
What you'll do
Develop and implement named Account or Territory plans geared at both maximizing expansion opportunities across a wide portfolio of products and ensuring high bar of customer success
Work with team members in the Channel sales organization to build sales strategies for designated territory or named Accounts
Serve as main Atlassian point of contact or escalation point for designated Accounts
Your background
8+ years of quota-carrying Enterprise Software Sales Experience
Experience growing enterprise accounts
Customer-centric mindset
Experience driving transformational deals
Fast learner in a multicultural business context
You have a do it right mentality
Experience creating alignment and orchestrating internal account teams
Compensation
At Atlassian, we tie our base pay ranges to role and level. In the United States, that means your base pay ranges will fall into one of three geographic pay zones depending on your location. Our
current base pay ranges
for new hires in each zone are:Zone A: $153,500 - $235,500Zone B: $138,200 - $212,000Zone C: $127,400 - $195,500Within each range, base pay is ultimately determined based on your skills, expertise, and experience. This role may also be eligible for benefits, bonuses,
commissions,
and/or equity.Please visit
go.atlassian.com/payzones
for more information on which locations are included in each of our geographic pay zones. However, please confirm the zone for your specific location with your recruiter.
Our perks & benefits
To support you at work and play, our
perks and benefits
include ample time off, an annual education budget, paid volunteer days, and so much more.
About Atlassian
The world's best teams work better together with Atlassian. From medicine and space travel, to disaster response and pizza deliveries, Atlassian software products help teams all over the planet. At Atlassian, we're motivated by a common goal: 
to unleash the potential of every team
.We believe that the unique contributions of all Atlassians create our success. To ensure that our products and culture continue to incorporate everyone's perspectives and experience, we never discriminate based on race, religion, national origin, gender identity or expression, sexual orientation, age, or marital, veteran, or disability status. All your information will be kept confidential according to EEO guidelines.To learn more about our culture and hiring process, explore our
Candidate Resource Hub
.
Cyber Security Jobs by Category
Cyber Security Jobs by Location
Cyber Security Salaries