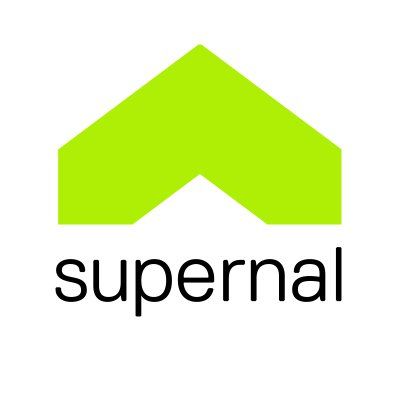 Supernal
Sr. Cybersecurity Engineer
Supernal is at the forefront of creating emerging mobility solutions that will foster the development of human-centered cities. We are designing a completely new electric vertical take-off and landing (eVTOL) aircraft tailored to the mobility needs of future cities. This allows passengers a seamless intermodal journey that safely transports them to their final destination. We fuse research in autonomy, robotics, aviation and services to define a new category of mobility for the world's communities. We believe in creative thinking and collaboration to help build a better mobility experience for everyone, improving people's ability to move – whether for work or play.
What we do:
As the company's cybersecurity subject matter expert, SME, you will design, deploy, and manage various security technologies that form the backbone of our cybersecurity defenses. You will collaborate with a dynamic team of Information Technology (IT) and security experts to design, implement, and maintain robust cybersecurity solutions. Your expertise and proactive approach will be instrumental in identifying potential vulnerabilities, detecting and mitigating security breaches, and continuously fostering a culture of security awareness throughout the organization. This position will support all teams throughout the company in support of IT security efforts to ensure that compliance with internal and external requirements is understood and accounted for.
This position will be required to work on-site 5 days a week.
What you can do:
Will be a lead cybersecurity SME for all IT related security functions
Design, deploy, and manage various security technologies, including firewalls, intrusion detection/prevention systems, endpoint protection, and security information and event management (SIEM) platforms
Conduct regular audits of security controls and infrastructure to ensure compliance with industry standards
Monitor network traffic and security alerts to detect and respond to potential security incidents promptly
Coordinate and participate in incident response activities, investigating security breaches and implementing necessary remediation measures
Document and report security incidents, investigations, and findings to relevant collaborators, including management and regulatory authorities, as necessary
Perform regular vulnerability assessments and penetration tests to identify weaknesses in systems, applications, and network infrastructure
Collaborate with IT teams to prioritize and address identified vulnerabilities to reduce the risk of exploitation
Develop and maintain comprehensive security policies, procedures, and guidelines to promote a secure working environment and ensure compliance with relevant requirements
Conduct cybersecurity awareness programs to educate employees about the latest threats, best practices, and security protocols
Deliver training materials and sessions to enhance the technical proficiency of internal teams in cybersecurity matters
Stay ahead with the latest cybersecurity trends, threats, and technologies to suggest and implement innovative solutions that enhance the overall security posture
Other duties as assigned
What you can contribute:
A minimum of eight (8) years of IT and cybersecurity experience focusing on maintaining and securing networks, systems, applications, users, and data (or equivalent combination of education and experience)
Experience working in hybrid environments that include physical/virtual, on premise, and private/public cloud to support IT, vehicle based Operational Technology (OT), and Industrial Control Systems (ICS)
Experience with Microsoft Azure security, infrastructure, and SaaS solutions
Familiarity with security frameworks and standards (e.g., NIST, ISO 27001, CIS Controls)
Creating cybersecurity programs that tie together governance, risk, and compliance with technical security solutions
Familiarity with compliance standards include PI/PII, CCPA, SOC 2, and best practices used to protect financial and health related data
Proven communication skills to convey complex technical concepts to both technical and non-technical audiences
Proactive delivery of communication and follow-up to address time critical tasks
Excellent organizational skills, attention to detail, and accurate documentation and reporting
Must have the ability to independently prioritize and accomplish work within time constraints.
Self-motivated and forward-thinking leader and mentor
You may also be able to contribute:
Strong IT and Cybersecurity experience working within a transportation related sector is preferred
Any offer of employment is conditioned upon the successful completion of a background check. We are an equal opportunity employer and value diversity at our company. We do not discriminate on the basis of race, religion, color, national origin, citizenship, sex, gender, gender expression, sexual orientation, age, marital status, veteran status, disability status or any other category or class protected under applicable federal, state or local law. Individuals with disabilities may request a reasonable accommodation to participate in the job application or interview process, to perform essential job functions, and to receive other benefits and privileges of employment. Please contact us to request accommodation at: ta-support@supernal.aero
This position may include access to certain technology and/or software source code subject to U.S. export controls laws and regulations. If an export authorization from an applicable US regulatory agency is required in connection with your employment, your employment is contingent upon Supernal's receipt of such regulatory authorization(s) and your continued compliance with all conditions and limitations pursuant to such authorization(s).
Base pay offered may vary depending on skills, experience, job-related knowledge and location. This position is also eligible for a bonus as part of total compensation.
The pay range for this position is:$159,881—$223,602 USD
Click HERE or visit: https://jobs.supernal.aero/benefits to view our benefits!
Cyber Security Jobs by Category
Cyber Security Salaries