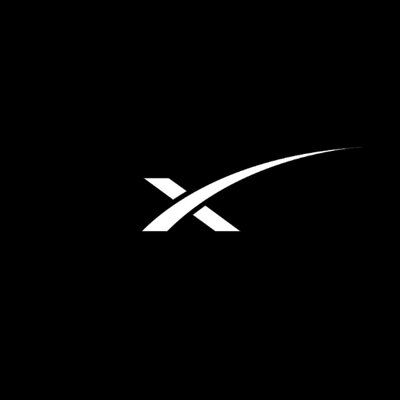 SpaceX
Sr. Cyber Assurance Analyst
SpaceX was founded under the belief that a future where humanity is out exploring the stars is fundamentally more exciting than one where we are not. Today SpaceX is actively developing the technologies to make this possible, with the goal of enabling human life on Mars. 
SR. CYBER ASSURANCE ANALYST 
Assurance is more than doing what is forced upon us; it's about driving and delivering against our trust proposition, enabling teams across the company to meet the standards we set upon ourselves.  It's about aggregating internal and external expectations and creating THE standard.  And then it's about partnering and enabling our teams to meet and exceed this bar in an efficient and effective manner.  If the thought of an assurance program which is integrated with business operations and works to proactively defend and enable opportunity is motivating, then we should talk.  
As a teammate you will operate within the Information Assurance team and will be will be conducting system and third-party control and risk assessments, as well as facilitating audits across the company. Additionally, you'll be assisting with the maturation and implementation of our assurance program in collaboration with our Assurance Managers and the broader team. Your role involves hands-on execution of our assessment and audit programs and facilitate development of system control baselines through engineering engagement and standards creation.   As an ideal candidate you're driven to create partnerships with system and business owners; firm when it matters but also flexible enough to move the ball forward.  You excel at concurrent complex efforts and flourish in an environment where learning never ceases, where the breadth of operations ranges from rockets to routing tables, and where teams are laser focused on mission accomplishment -- excitement guaranteed! RESPONSIBILITIES: 
Perform technical assessments of systems and networks within our environment and identify where those systems and networks deviate from acceptable configurations, enterprise policy, or local standards. 
Identify security and compliance gaps, partnering with system owners and stakeholders to appropriately remediate. 
Generate awareness of assessment results, facilitate and prepare system security plans, and update remediation plans. 
Develop, maintain, monitor, and improve appropriate internal controls and policies to protect SpaceX systems and data. 
Identify and drive assessment and audit efficiency through system integration, data utilization, and process improvement. 
Support third-party risk management efforts including supplier onboarding and periodic cyber assessments, to include risk analysis. 
Serve as an enabler by partnering with teams throughout the organization to support risk decisioning and our collective risk management efforts. 
Manage identification and tracking of audits, assessments and impacted programs and business objectives; identified gaps, corrective action plans/plans of action & milestones, and provide leadership awareness. 
Work with other SpaceX teams to determine functional needs, implement efficient and sustainable solutions and communicate security policies.
Mentor fellow teammates and take an active role in their development.
Identify and propose business enabling actions by maintaining an up-to-date understanding of emerging trends in information security risks and new compliance/assurance techniques and trends.
Maintain awareness of changes to regulations, compliance guidelines, assessment methodologies, and the emerging TTPs; recommend proactive changes to controls, policies, and procedures in response to these changes.
BASIC QUALIFICATIONS: 
5+ years experience (can be concurrent) utilizing security relevant tools, systems, and applications that support Information security risk management and security continuous monitoring (e.g.: vulnerability scanning or detection tools, security system configuration audit tools, Nessus, DISA STIGs, CIS Benchmarks).
5+ years of experience (can be concurrent) with control testing, security standards/policy development, security audits, or security risk management.
PREFERRED SKILLS AND EXPERIENCE: 
Demonstrated experience partnering with and preparing information system owners for internal assessments, facilitating and leading external audits, and driving gaps and findings to closure in a collaborative manner. 
Experience evaluating third-party risk, communicating with stakeholders, and supporting appropriate mitigations. 
Deep understanding of information security control and management frameworks, e.g. CMMC, ISO-27001, ISO 27036, ISO 20243, NIST 800-171/172, NIST 800-53, NIST 800-161. 
Strong communication skills across all organizational levels and ability to build cross-organizational coalitions.
Direct experience with regulatory compliance reviews and examinations 
Project and program management experience, tooling integration, and delivery in highly fluid environments.
Ability to communicate technical and security-related concepts to a broad range of technical and non-technical staff, security vendors, consultants and senior management.
CISSP, CISM, CISA, CRISC, GNSA, ISO 27001 auditor or equivalent certifications.
ADDITIONAL REQUIREMENTS: 
Must be willing to travel (<25%) domestically and internationally in support of audit and other assurance activities.
COMPENSATION AND BENEFITS:   
Pay Range:         Cyber Assurance Analyst/Senior: $125,000.00 - $175,000.00/per year     
Your actual level and base salary will be determined on a case-by-case basis and may vary based on the following considerations: job-related knowledge and skills, education, and experience.
Base salary is just one part of your total rewards package at SpaceX. You may also be eligible for long-term incentives, in the form of company stock, stock options, or long-term cash awards, as well as potential discretionary bonuses and the ability to purchase additional stock at a discount through an Employee Stock Purchase Plan. You will also receive access to comprehensive medical, vision, and dental coverage, access to a 401(k) retirement plan, short and long-term disability insurance, life insurance, paid parental leave, and various other discounts and perks. You may also accrue 3 weeks of paid vacation and will be eligible for 10 or more paid holidays per year. Exempt employees are eligible for 5 days of sick leave per year.                     
ITAR REQUIREMENTS:
To conform to U.S. Government export regulations, applicant must be a (i) U.S. citizen or national, (ii) U.S. lawful, permanent resident (aka green card holder), (iii) Refugee under 8 U.S.C. § 1157, or (iv) Asylee under 8 U.S.C. § 1158, or be eligible to obtain the required authorizations from the U.S. Department of State. Learn more about the ITAR here. 
SpaceX is an Equal Opportunity Employer; employment with SpaceX is governed on the basis of merit, competence and qualifications and will not be influenced in any manner by race, color, religion, gender, national origin/ethnicity, veteran status, disability status, age, sexual orientation, gender identity, marital status, mental or physical disability or any other legally protected status.
Applicants wishing to view a copy of SpaceX's Affirmative Action Plan for veterans and individuals with disabilities, or applicants requiring reasonable accommodation to the application/interview process should notify the Human Resources Department at (310) 363-6000.
Cyber Security Jobs by Category
Cyber Security Salaries