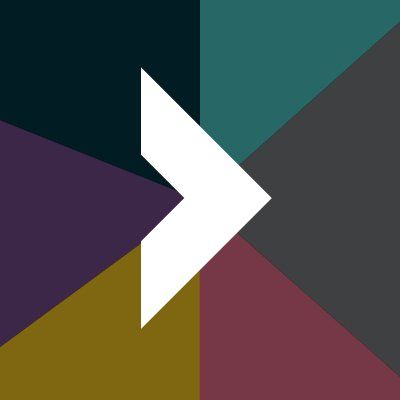 Control Risks
Specialist Project Coordinator - Crisis & Security Consulting
This position may be based in Houston or Washington DC.
The project operations function works in collaboration with finance and project managers providing first class operational support along with enterprising solutions in respect of the lifecycle of our external client consultancy projects; in particular, ensuring the swift and accurate administration of project data and client invoices and the appropriate use of systems and processes.
Purpose of the Project Operations team is to:
Place the client at the center of what we do making it easy and desirable to do business with us, ensuring we turn revenue into cash as quickly and efficiently as possible
Reduce the administrative burden to consultants so they can spend more time with our clients
Ensure and maintain a system of governance and excellence for the accurate and timely use of systems and process in-line with regional and global standards and polices
Uphold the quality of project data through governance practices and policies.
As a project coordinator, you will be part of an established high performing team accountable for coordinating all aspects of business administration associated with the lifecycle of a projects.
Role Tasks and Responsibilities:
Responsible for conducting all operational activities associated to project lifecycle, including project set-up, work in progress and invoicing.
Responsible for raising invoices and managing the overall invoicing schedule for your designated project manager/s portfolio of projects
Produce all supporting documentation required by the client in line with contractual agreements
Work with finance to produce regular reports to facilitate work in progress project management and generate a total project view across multiple offices, including but not limited to; budgets, costs and time
Work with local regional credit controller to review cash collection and outstanding debt for your designated project manager/s portfolio of projects
Develop a profile for identifying 'specialist projects' within Crisis, Security Consultancy business (CSC) and implement strategies to effectively administer them with consideration to project managers, finance, local coordinators and standard processes and policies.
Monitor and drive the timely and accurate submission of costs and time and expenses by consultants.
Work with finance to review draft income forecast, costs and accruals acting to address issues prior to final agreement from directors and project managers.
Provide support to project managers by collating assigned resources, deadlines, and project rates, highlighting risks, delivery deadlines and providing ad-hoc operational advice
Work with project managers and finance to confirm project completion
Operational:
Contract compliance –Ensure the administrative contractual requirements for each client are documented, understood and adhered to. Specifically, those that have a direct impact on project lifecycle administration, both internally and externally
Ensure client on-boarding procedures are followed to enable ease of transaction between Control Risks & client
Provide system and process training to coordinators and consultants in relation to how they must work with you.
Identify and act to resolve issues with & exceptions to, standard processes or procedures, systems errors and data issues
Build and manage excellent working relationships with counterparts and service delivery teams acting as a point of escalation
Provide KPI & SLA reports to the project operations management team
Monitor & manage all projects that are operating with outstanding information and act to mitigate and resolve
Requirements
Prior administrative experience, ideally in related field.
Ability to quickly assimilate & understand information and recognize what action is required
Prior experience of communicating with clients/ customers desired
Prior experience of using internal enterprise systems desired
Degree desirable or similar workplace experience.
Strong IT skills including Microsoft Outlook, Word, Power Point and Excel. Viso, Sharepoint and Microsoft D365F would be advantageous
Strong communication skills with the ability to establish effective and strong working relationships with internal and external contacts
Good organizational and prioritizing skills
An ability to identify problems, understand the complete impact of them and see challenges through to a conclusion
Accurate with eye for detail
Professional certifications in project management desired
Benefits
Control Risks offers a competitively positioned compensation and benefits package that is transparent and summarized in the full job offer.
Control Risks supports hybrid working arrangements, wherever possible, that emphasize the value of in-person time together - in the office and with our clients - while continuing to support flexible and remote working.
Medical Benefits, Prescription Benefits, FSA, Dental Benefits, Vision Benefits, Life and AD&D, Voluntary Life and AD&D, Disability Benefits, Voluntary Benefits, 401 (K) Retirement, Nationwide Pet Insurance, Employee Assistance Program
Cyber Security Jobs by Category
Cyber Security Salaries