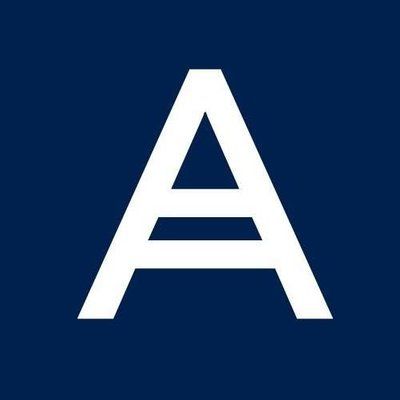 Acronis
Software Support Expert Engineer with French
Brussels, Brussels-Capital, Belgium•BrusselsBelgiumEuropeBelgiumEurope•September 26, 2023
Acronis is a world leader in cyber protection—empowering people with cutting-edge technology that enables them to monitor, control, and protect the data that their businesses and lives depend on. We are in an exciting phase of rapid-growth and expansion and looking for a Software Support Expert Engineer who is ready to join us in creating a #CyberFit future!
The Software Support Expert Engineer will function as the main support technical expert in specific Company's products or services. Be the person responsible for resolving the customers' technical incidents using your own expertise and extensive cooperation with the Company's Engineering departments. Craft solutions, submit bug reports, coordinate complex tasks with other teams (Engineering, QA, DCO, Product Management), communicate with the customers to their complete satisfaction.
Every member of our "A-Team" has an instrumental role and impact on the success of Acronis' innovative and growing business, so we are looking for someone who enjoys working in dynamic, global teams and thrives in a fast-paced and rapidly changing work environment. Just like everyone at Acronis, the ideal candidate will embody all of our company values: responsive, alert, detail-oriented, makes decisions, and never gives up.
WHAT YOU'LL DO
Work on resolving various technical incidents for the Company's customers involving various software, networking and hardware environments.
Responsible for building and maintaining strong relationships with customers able to thrive in the ever-changing work environment.
Stay abreast of the latest changes, trends and technological advancements in the industry (Security,Cloud, Storage, Virtualization, Business Applications, etc). Maintain deep knowledge of Company operations to support client requests effectively.
Interact with various departments to analyze and resolve problems;
Provide technical advice to junior staff members and review technical results, evaluations and analyses. Provide for the development of junior staff within the work group through mentoring and technical guidance.
Develop documentation regarding installation, upgrades, support, and compatibility issues.
WHAT YOU BRING (EXPERIENCE & QUALIFICATIONS)
One or more of the following:

Fluent English (both oral and written, Upper Intermediate as minimum);
Fluent French (both oral and written, Upper Intermediate as minimum);
Network professional (know how to use Wireshark, tcpdump, iperf; experience with deploying and configuring services like DHCP, DNS, L2TP/IPSEC/Open VPN, HTTP servers);
Windows Server professional (know how to gather and analyze various Windows logs and dumps; application level troubleshooting with Procmon and Process Explorer);
Linux/UNIX professional (application and configuration management; RHCSA as a baseline; CLI power user);
Virtualization professional (know how to deploy and manage Virtual Machines on VMware ESXi / Microsoft Hyper-V clusters);
Business applications professional (should be familiar with one or more of the following: MS Exchange, MS SQL, MySQL, Oracle DB, Citrix XenApp, NTP servers);
Experience working in applications support / security support, MSP, MSSP is a plus;

Good communication skills and customer focus, ability to prioritize and switch between a variety of time-sensitive issues;
Passion for troubleshooting, ability to come up with efficient solutions for unordinary issues;
Strong internal customer focus with desire to learn all aspects of the business;
High level of discipline, attention to detail, and ability to meet deadlines in a fast-paced environment while still maintaining a high-level of accuracy;
Strong written and verbal communication and interpersonal skills;
Outstanding organizational, problem solving, and multi-tasking skills;
Team-player and positive attitude, eager to do more and help out, views challenging situations as opportunities;
Self-motivated, proactive, and able to work with minimal supervision;
Passion and commitment to succeed by working hard and never giving up;
*Please submit your resume and application in English
WHO WE ARE
Acronis is revolutionizing cyber protection by unifying backup, disaster recovery, storage, next-generation anti-malware, and protection management into one solution.  This all-in-one integration removes the complexity and risks associated with non-integrated solutions and offers easy, complete and reliable data protection for all workloads, applications, and systems across any environment—all at a low and predictable cost.
Founded in Singapore in 2003 and incorporated in Switzerland in 2008, Acronis now has more than 2,000 employees and offices in 34 locations worldwide. Its solutions are trusted by more than 5.5 million home users and 500,000 companies, and top-tier professional sports teams. Acronis products are available through over 50,000 partners and service providers in over 150 countries and 26 languages.
Our corporate culture is focused on making a positive impact on the lives of each employee and the communities in which we live. Mutual trust, respect, personal achievement, individual leadership, and a belief that we can contribute to the world everyday are the cornerstones of the Acronis Team.
Acronis is an equal opportunity employer. All qualified applicants will receive consideration for employment without regard to age, ancestry, color, marital status, national origin, physical or mental disability, medical condition, protected veteran status, race, religion, sex (including pregnancy), sexual orientation, gender identity or expression, or any other characteristic protected by applicable laws, regulations and ordinances.
#LI-KP1
Cyber Security Jobs by Category
Cyber Security Jobs by Location
Cyber Security Salaries