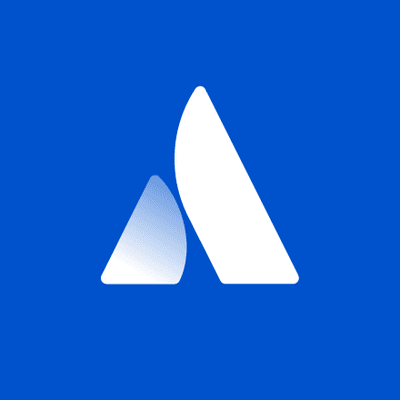 Atlassian
Software Engineer II, Frontend , JDM
Bengaluru, India•BangaloreKarnatakaIndiaAsia•June 8, 2023
Working at AtlassianAtlassian can hire people in any country where we have a legal entity. Assuming you have eligible working rights and a sufficient time zone overlap with your team, you can choose to work remotely or from an office (unless it's necessary for your role to be performed in the office). Interviews and onboarding are conducted virtually, a part of being a distributed-first company.
Our office is in Bengaluru, but we offer flexibility for eligible candidates to work remotely across India. Whatever your preference - working from home, an office, or in between - you can choose the place that's best for your work and your lifestyle.Atlassian is looking for a Frontend Software Engineer to maintain web frontend systems and tools to provide exceptional user experiences.
More About us :
You will be part of the Jira Data Mobility (JDM) team and will report to an Engineering Manager. Jira Data Mobility (JDM) is dedicated to providing users with full control over data transfer into and across Jira Cloud.At Atlassian, we understand that enterprise customers need to move amounts of data, both within and outside their cloud site, to prepare for using our cloud offerings. We support data movement paths that allow seamless and predictable data migration, powering Server to Cloud, Cloud to Cloud, and External to Cloud transfers for Jira products. Our ultimate goal is to offer a data movement solution that is highly scalable, efficient, and reliable, giving Jira cloud customers an effortless experience. As part of this team you will work with product managers and Architects, influencing the direction of the product and collaborating with team to get there. You'll write code and ship product capabilities that you are proud of and deliver amazing results that our customers love!
What you'll do
Develop and maintain high-quality client code that is efficient, fast, and scalable using modern JavaScript frameworks.
Collaborate with cross-functional teams including engineers, designers, and managers to identify and understand user needs and pain points, and work towards effective solutions.
Participate in code reviews and contribute to documentation.
Fix complex bugs.
Lead technical design, implementation, and launch of projects.
Ensure successful operation of projects after launch. Onboard and mentor junior engineers.
Provide guidance in their professional development.
Your background
3+ years of experience with JavaScript (ES6), HTML5, CSS, and modern JavaScript frameworks (React, AngularJS, Vue)
Bachelor's degree in Computer Science or related field
Understanding of modern frontend ecosystem, including bundling, linting, testing, and releasing
Experience with modern testing frameworks (Jest, Cypress, Mocha, Chai) and familiarity with the JavaScript language and ecosystem
Experience building large-scale frontend applications
Experience working with Agile software development methodologies
A commitment to writing high-quality, maintainable code to last for years
Experience engineering software systems of medium-to-large scope and complexity
Our perks & benefits
To support you at work and play, our
perks and benefits
include ample time off, an annual education budget, paid volunteer days, and so much more.
About Atlassian
The world's best teams work better together with Atlassian. From medicine and space travel, to disaster response and pizza deliveries, Atlassian software products help teams all over the planet. At Atlassian, we're motivated by a common goal: 
to unleash the potential of every team
.We believe that the unique contributions of all Atlassians create our success. To ensure that our products and culture continue to incorporate everyone's perspectives and experience, we never discriminate based on race, religion, national origin, gender identity or expression, sexual orientation, age, or marital, veteran, or disability status. All your information will be kept confidential according to EEO guidelines.To learn more about our culture and hiring process, explore our
Candidate Resource Hub
.
Cyber Security Jobs by Category
Cyber Security Jobs by Location
Cyber Security Salaries