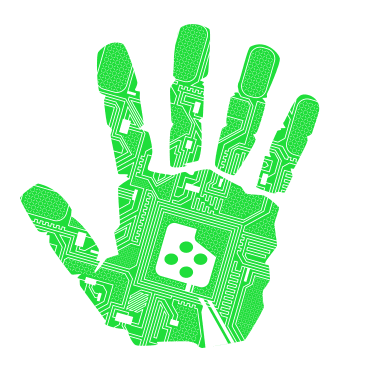 XOR Security
Software Engineer
Job Description: 
XOR Security is currently seeking talented Software Engineer supporting our client in Linthicum Heights, Maryland.
Provides expertise and direction in the development and/or modification of computer-based scientific, technical, and business software systems. Uses expertise to design develop, code, test, and debug software. May work in one or several areas, such as equipment or software design, engineering evaluation or test, configuration management procedures, statistical analysis and modeling. Works with users to define existing or new system scope and objectives. Provides analytical support and technical advice during the conceptualization, development, and implementation phases. Plans and schedules new applications systems projects with user, systems software, and computer center operations personnel, including the identification of objectives, time frames, costs, and manpower requirements. Performs tasks necessary to ensure the identification and documentation of hazards within software systems using various analysis tools and techniques. Reviews and evaluates systems and software for adherence to government or commercial directives, standards, guidelines, and criteria concerning software safety and systems safety. Confirms design mitigations are captured in the design and its documentation and verifies implementation. May perform as a project lead with the responsibility for the instruction, assigning, direction, and monitoring of the performance of assigned systems developers / analyst working on a specific project.                                                                                                                                                                                                                                                                         
Specific focus:cyber-analysis tools; develop requirements and lead assessments to support engineering activities.
• Responsible for installation, configuration, integration and testing of enterprise software for test and production environments.• Work with cross-functional team to develop deployment specifications, configurations and quality controls.• Work with Software Engineering, DevOps and QA teams through the development cycle including training on new releases and drive customer deployment readiness to meet quality standards for the platforms.• Support  architecture design process, with emphasis on big data analytics in cyber-analysis.• Leverage Mission Software Factory to continuously develop and deliver software within the client's SDLC process.• Assist in developing  deployment plan including software deployment checklists and quality controls.• Apply DevSecOps best practices to integrate into CI/CD pipeline for continuous ATO. • Implement, test and operate advanced software security techniques in compliance with technical reference architecture• Perform on-going security testing and code review to improve software security• Troubleshoot and debug issues that arise• Provide engineering designs for new software solutions to help mitigate security vulnerabilities• Contribute to all levels of the architecture• Maintain technical documentation• Consult team members on secure coding practices• Develop a familiarity with new tools and best practices  
Must Have:                                                                                                    

Must have one of the following certifications: IASAE role in 8570: CASP+ CE or CISSP (or Associate) or CSSLP.
BS 8+, MS 6+, PhD 3+
Top Secret Clearnace
Closing Statement:XOR Security offers a very competitive benefits package including health insurance coverage from first day of employment, 401k with a vested company match, vacation and supplemental insurance benefits.
XOR Security is an Equal Opportunity Employer (EOE). M/F/D/V.Citizenship Clearance Requirement. Applicants selected may be subject to a government security investigation and must meet eligibility requirements – US CITIZENSHIP REQUIRED and TOP SECRET CLEARANCE!
Cyber Security Jobs by Category
Cyber Security Salaries