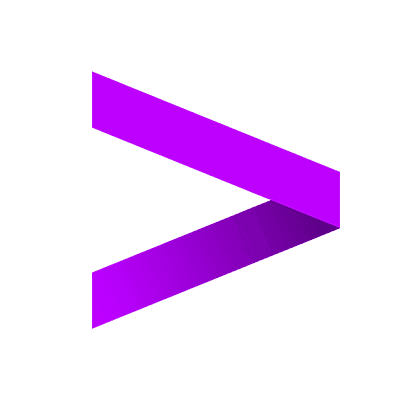 Accenture
SOC Analyst
At Accenture Federal Services, nothing matters more than helping the US federal government make the nation stronger and safer and life better for people. Our 13,000+ people are united in a shared purpose to pursue the limitless potential of technology and ingenuity for clients across defense, national security, public safety, civilian, and military health organizations.   Join Accenture Federal Services to do the work you love in an inclusive, collaborative, and caring community, where you can be empowered to grow, learn and thrive through hands-on experience, certifications, industry training and more.   Join us to drive positive, lasting change that moves missions and the government forward!  
We are: 
Accenture Federal Services, providing a tailored strategy to address the many cybersecurity challenges faced by customers in today's ever-changing business and industry landscape. Our team delivers a wholistic approach to cybersecurity assessment, monitoring, investigation, and response. Whether we're defending against identified threat actors, detecting and responding to the unknown, or running an entire security operations center, we build cyber resilience so our clients can grow with confidence in their security. 
You are: 
A Cyber Security professional and enthusiast, who is seeking opportunities to evolve his/her craft by understanding latest cyber threats and help clients identify intrusion in their respective environments. In order to effectively do this, you leverage cutting edge Security Information and Event Management (SIEM) data analytics, as well as network/endpoint detection and response technologies for investigating any malicious activity in customer's on-prem and cloud environments.
The work: 
Perform monitoring and security incident triage through the review of SIEM events, network traffic data collection, endpoint activity logs.
Identify and collect data associated with initial security investigation finding.
Document and track investigations to resolution, along with creating security alert notifications to customers.
Escalate to incident responders any investigations requiring advanced analysis of security incidents.
Here's what you need:
Minimum of one year of experience monitoring and responding to intrusion attempts
Bonus points if you have:
Hands on experience integrating, deploying, and configuring security tools
You have one or more of the following certifications:

Networking (Cisco, Palo Alto, Juniper)
Security Tools (Splunk, Carbon Black, Cylance, McAfee, Tenable, FireEye, CrowdStrike, ELK)
SAN/GIAC (GCIH, GCIH, GREM, GCED, GCDA)
Compensation for roles at Accenture Federal Services varies depending on a wide array of factors including but not limited to the specific office location, role, skill set and level of experience. As required by local law, Accenture Federal Services provides a reasonable range of compensation for roles that may be hired in California, Colorado, New York, or Washington State as set forth below and information on benefits offered is here.   
Role Location: Range of Starting Pay for role:
California: $73,900 - $170,200
Colorado: $73,900 - $147,100
New York: $68,400 - $170,200
Washington State: $78,600 – $156,600
What We Believe
We have an unwavering commitment to diversity with the aim that every one of our people has a full sense of belonging within our organization. As a business imperative, every person at Accenture Federal Services has the responsibility to create and sustain an inclusive environment.
Inclusion and diversity are fundamental to our culture and core values. Our rich diversity makes us more innovative and more creative, which helps us better serve our clients and our communities. Read more here
Equal Employment Opportunity Statement
Accenture Federal Services is an Equal Opportunity Employer. We believe that no one should be discriminated against because of their differences, such as age, disability, ethnicity, gender, gender identity and expression, religion or sexual orientation.
All employment decisions shall be made without regard to age, race, creed, color, religion, sex, national origin, ancestry, disability status, veteran status, sexual orientation, gender identity or expression, genetic information, marital status, citizenship status or any other basis as protected by federal, state, or local law.
Accenture is committed to providing veteran employment opportunities to our service men and women.
For details, view a copy of the Accenture Equal Opportunity and Affirmative Action Policy Statement.   Requesting An Accommodation  Accenture Federal Services is committed to providing equal employment opportunities for persons with disabilities or religious observances, including reasonable accommodation when needed. If you are hired by Accenture Federal Services and require accommodation to perform the essential functions of your role, you will be asked to participate in our reasonable accommodation process. Accommodations made to facilitate the recruiting process are not a guarantee of future or continued accommodations once hired.   If you would like to be considered for employment opportunities with Accenture Federal Services and have accommodation needs for a disability or religious observance, please call us at 855-397-1210, send us an email, or speak with your recruiter.   Other Employment Statements  Applicants for employment in the US must have work authorization that does not now or in the future require sponsorship of a visa for employment authorization in the United States.   Candidates who are currently employed by a client of Accenture Federal Services or an affiliated Accenture business may not be eligible for consideration.   Job candidates will not be obligated to disclose sealed or expunged records of conviction or arrest as part of the hiring process.   The Company will not discharge or in any other manner discriminate against employees or applicants because they have inquired about, discussed, or disclosed their own pay or the pay of another employee or applicant. Additionally, employees who have access to the compensation information of other employees or applicants as a part of their essential job functions cannot disclose the pay of other employees or applicants to individuals who do not otherwise have access to compensation information, unless the disclosure is (a) in response to a formal complaint or charge, (b) in furtherance of an investigation, proceeding, hearing, or action, including an investigation conducted by the employer, or (c) consistent with the Company's legal duty to furnish information.
Cyber Security Jobs by Category
Cyber Security Salaries