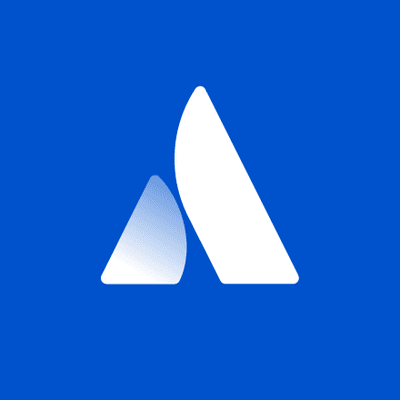 Atlassian
Site Reliability Engineer, Trello
Austin, United States•AustinTexasUnited StatesNorth America•March 18, 2023
Working at AtlassianAtlassian can hire people in any country where we have a legal entity. Assuming you have eligible working rights and a sufficient time zone overlap with your team, you can choose to work remotely or from an office (unless it's necessary for your role to be performed in the office). Interviews and onboarding are conducted virtually, a part of being a distributed-first company.
We are looking for an experienced Site Reliability Engineer to join our Storage Layer SRE (SLS) team. The successful candidate will have a strong background in MongoDb and experience using Golang and Python for automation. This individual will also be responsible for managing the cluster on the AWS cloud and have a strong understanding of Linux operating systems.Our Storage Layer SRE (SLS) team is focused on ensuring the highest levels of availability, reliability and performance for our MongoDB clusters using Ops Manager. We utilize the automation features of Ops Manager to automate routine tasks, such as provisioning, scaling, and backups, which enables us to quickly and easily manage the entire lifecycle of our MongoDB deployments. Additionally, we closely monitor the performance of our clusters and proactively troubleshoot and resolve any issues that may arise. Our team is dedicated to continuously improving our processes and best practices, in order to provide the best possible experience for our customers and end-users.
Responsibilities:
Ensure high availability and reliability of the MongoDb cluster
Hands-on experience with public cloud offerings (AWS components like EC2, CloudFormation, RDS, S3, DynamoDB, SQS, Kinesis - or equivalents, e.g. in GCP / Azure)
Develop and maintain automation tools in Golang/Python to manage the cluster and perform routine tasks
Monitor and troubleshoot issues related to the MongoDb cluster and take appropriate action to resolve them
Collaborate with the team to implement best practices for cluster management and performance optimization
Continuously improve the monitoring and alerting systems for the MongoDb cluster
Ensure compliance with security standards and best practices for the MongoDb cluster
Build and maintain infrastructure as code
Utilize the automation features of Ops Manager to automate routine tasks such as provisioning, scaling, and backups
Monitor the performance of the clusters and proactively troubleshoot and resolve any issues
Continuously improve processes and best practices to provide the best possible experience for customers and end-users.
Incident response, incident management, and experience in an on-call rotation.
Requirements:
Strong experience with MongoDb and cluster management
Proficient in Golang or Python and experience using it for automation
Experience with AWS cloud and system administrator knowledge
Strong understanding of Ubuntu and Linux operating systems
Experience with monitoring and alerting systems
Strong problem-solving and analytical skills
Experience with infrastructure as code
Excellent written and verbal communication skills
Experience working in an Agile environment is a plus.
Compensation:At Atlassian, we tie our base pay ranges to role and level. In the United States, that means your base pay ranges will fall into one of three geographic pay zones depending on your location. Our current base pay ranges for new hires in each zone are:Zone A: $130,100 - $199,500Zone B: $117,000 - $179,600Zone C: $107,900 - $165,600Within each range, base pay is ultimately determined based on your skills, expertise, and experience. This role may also be eligible for benefits, bonuses, commissions, and/or equity.Please see
here
for more information on which locations are included in each of our geographic pay zones. However, please confirm the zone for your specific location with your recruiter.
Our perks & benefits
To support you at work and play, our
perks and benefits
include ample time off, an annual education budget, paid volunteer days, and so much more.
About Atlassian
The world's best teams work better together with Atlassian. From medicine and space travel, to disaster response and pizza deliveries, Atlassian software products help teams all over the planet. At Atlassian, we're motivated by a common goal: 
to unleash the potential of every team
.We believe that the unique contributions of all Atlassians create our success. To ensure that our products and culture continue to incorporate everyone's perspectives and experience, we never discriminate based on race, religion, national origin, gender identity or expression, sexual orientation, age, or marital, veteran, or disability status. All your information will be kept confidential according to EEO guidelines.To learn more about our culture and hiring process, explore our
Candidate Resource Hub
.
Cyber Security Jobs by Category
Cyber Security Jobs by Location
Cyber Security Salaries