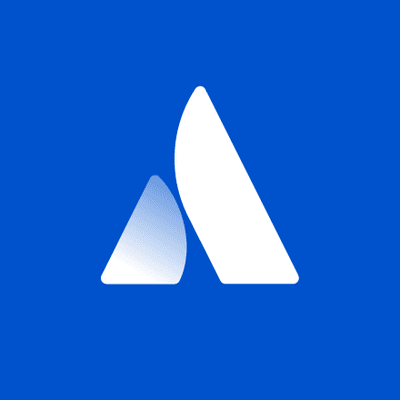 Atlassian
Senior Talent Development Partner
San Francisco, United States•San FranciscoCaliforniaUnited StatesNorth America•September 29, 2023
Working at AtlassianAtlassians can choose where they work – whether in an office, from home, or a combination of the two. That way, Atlassians have more control over supporting their family, personal goals, and other priorities. We can hire people in any country where we have a legal entity. Interviews and onboarding are conducted virtually, a part of being a distributed-first company.
For this remote role, we're looking for someone in the Pacific Time Zone to ensure sufficient collaboration time with current team members in the United States, Australia, Europe, and India.
Your future team
Join our TEAM to help us build a leadership talent engine designed to develop and retain both existing and emerging leaders at Atlassian. In this role, you'll work closely with Talent Partners, HRBPs, and stakeholders to develop and continuously improve leadership talent solutions such as talent review, succession planning, bench readiness, and capability building across the organization. This Senior Talent Development Partner will sit within the Talent Development pillar of our Talent Team and report to the Head of Talent Development.
What you'll do
Drive a portfolio of programs focused on identifying, developing, and retaining leadership talent including emerging leaders and critical talent.  
Collaborate with Atlassian leaders and cross-functional teams to design and deliver end-to-end leadership talent solutions that address business needs and deliver value.
Oversee the development, execution, and continuous improvement of scalable company-wide talent frameworks, including talent review and succession planning.
Map the employee lifecycle of an Atlassian leader, identify critical learning intervention points, and address any existing gaps.
Work closely with fellow Talent Partners specializing in Manager Development to create a comprehensive development path from first-time managers to executives.
Define success measures, build dashboards in partnership with People Insights, and hold yourself accountable for achieving targets.
Build talent reports for senior and executive leadership, providing insights into the team health and informing talent investment decisions.
Stay current on the latest developments, emerging research, and industry practices to enhance our leadership talent strategies.
Your background
Advanced degree in Education, Psychology, Communication, or related HR field.
Minimum of 10 years in the leadership talent space, including talent review, succession planning, bench readiness, and/or capability building.
Proven track record of developing end-to-end talent solutions that achieve desired business outcomes.
Ability to quickly understand leadership talent needs across multiple organizations and build a prioritized roadmap to execute against.
Strong analytical skills and a data-driven approach to problem-solving and decision-making.
Exceptional communication and influencing skills with the ability to translate HR terminology and data insights into simple, yet powerful stories.
Capable of rapidly establishing trusted and collaborative relationships across various departments and levels.
Comfortable working with senior leaders and executives, demonstrating a strong executive presence.
Ability to execute with excellence and accelerate clock speed in a dynamic, agile environment, ensuring optimal alignment of talent strategies with business objectives. 
Compensation
At Atlassian, we tie our base pay ranges to role and level. In the United States, that means your base pay ranges will fall into one of three geographic pay zones depending on your location. Our current base pay ranges for new hires in each zone are:Zone A: $201,700 - $269,000Zone B: $181,600 - $242,100Zone C: $167,500 - $223,300Within each range, base pay is ultimately determined based on your skills, expertise, and experience. This role may also be eligible for benefits, bonuses, commissions, and/or equity.Please visit 
go.atlassian.com/payzones
 for more information on which locations are included in each of our geographic pay zones. However, please confirm the zone for your specific location with your recruiter.
Our perks & benefits
Atlassian offers a variety of perks and benefits to support you, your family and to help you engage with your local community. Our offerings include health coverage, paid volunteer days, wellness resources, and so much more. Visit
go.atlassian.com/perksandbenefits
to learn more.
About Atlassian
At Atlassian, we're motivated by a common goal: to unleash the potential of every team. Our software products help teams all over the planet and our solutions are designed for all types of work. Team collaboration through our tools makes what may be impossible alone, possible together.We believe that the unique contributions of all Atlassians create our success. To ensure that our products and culture continue to incorporate everyone's perspectives and experience, we never discriminate based on race, religion, national origin, gender identity or expression, sexual orientation, age, or marital, veteran, or disability status. All your information will be kept confidential according to EEO guidelines.To provide you the best experience, we can support with accommodations or adjustments at any stage of the recruitment process. Simply inform our Recruitment team during your conversation with them.Pursuant to the San Francisco Fair Chance Ordinance, we will consider for employment qualified applicants with arrest and conviction records.To learn more about our culture and hiring process, visit
go.atlassian.com/crh
.
Cyber Security Jobs by Category
Cyber Security Jobs by Location
Cyber Security Salaries