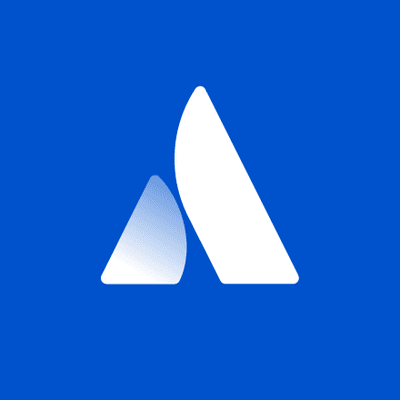 Atlassian
Senior Support Engineer - Cloud Migrations
Bengaluru, India•BangaloreKarnatakaIndiaAsia•June 10, 2023
Working at AtlassianAtlassian can hire people in any country where we have a legal entity. Assuming you have eligible working rights and a sufficient time zone overlap with your team, you can choose to work remotely or from an office (unless it's necessary for your role to be performed in the office). Interviews and onboarding are conducted virtually, a part of being a distributed-first company.
Our office is in Bengaluru, but we offer flexibility for eligible candidates to work remotely across India. Whatever your preference—working from home, an office, or in between— you can choose the place that's best for your work and your lifestyle.
If you love solving the deepest and most challenging tech problems, enjoy working with all types of customers from around the world (Start-ups to Fortune 500 corporations), and love variety, this job has it all in spades. Atlassian is a rapidly growing software development company, and the Support team is expanding to allow it to scale with the business. Our Enterprise Support Engineers are responsible for improving our customers' experience with our products, through advanced troubleshooting and helping our global team of engineers solve our more difficult problems.We're looking for engineers with a strong degree of empathy for the customer experience and excellent communication skills. You will need to have a proven ability to de-escalate difficult situations with customers, while multi-tasking between tickets and mentoring your team. As an Enterprise Support Engineer, you should demonstrate the ability to coach and mentor other support engineers to grow their technical and troubleshooting skills.
In this role:
Our Enterprise Support Engineers for Cloud Migrations hit that sweet spot between a technical and customer-facing role, and focus on providing advanced support and product expertise to our largest customers who are on their migration journey from their On-prem Atlassian products to Atlassian Cloud. You will lead and participate in customer-facing calls helping to communicate progress updates, action plans to migration blockers, runbooks and production migration execution. You will partner closely with cloud migrations manager, product and engineering teams to deliver an awesome migration experience to our customers and provide insights to product team on making our Migration tooling and customer experience better.
On your first day, we'll expect you to have:
8+ years of experience in support, software services, and/or system administration for a large end-user community
4+ years of experience in working with enterprise customers in a high touch model
Strong database skills, with the expertise to write and update SQL queries with ease
Experience to write, review or modify Scripts (Python, bash/shell) will be good to have
Deep understanding of SSO, SAML, LDAP, Active Directory, SSL, etc
Experience with Splunk
Experience with APIs and REST calls
Worked with various operating systems, such as Linux, Unix, and Windows.
Proven knowledge of networks
Experience supporting Java, especially the JVM components
Strong analytical skills, ability to tackle problems, learn new technologies, and enthusiasm to continually evolve as a technical expert
Experience working in an Enterprise environment or with Enterprise customers
Exhibit strong team-oriented interpersonal skills and the ability to effectively work with a wide variety of people and roles
Experience in server to cloud migrations an added advantage
Responsibilities
Work directly with Atlassian customers and partners to help migrate their Atlassian products from On-prem to Cloud
Jumping on to calls with customers to provide updates on migration.
Engage support teams across multiple regions and/or cross functions within Atlassian like CSM , EA's, Devs for best outcomes towards the customer's migration project
Ability to influence customer and/or partner team to follow best practices for a successful migration
Contribute to the creation and review of knowledge articles
Participate in release readiness activities
More about the team
The Enterprise Support Engineer is a part of our Enterprise team, which is passionate about providing advanced support and product expertise to our largest customers. This role enables working on our most meaningful customer accounts and working with global Atlassian team members. You will join a growing team of specialists, improving our support capabilities, capacity, and quality for our largest and most sophisticated customers.
Our perks & benefits
To support you at work and play, our
perks and benefits
include ample time off, an annual education budget, paid volunteer days, and so much more.
About Atlassian
The world's best teams work better together with Atlassian. From medicine and space travel, to disaster response and pizza deliveries, Atlassian software products help teams all over the planet. At Atlassian, we're motivated by a common goal: 
to unleash the potential of every team
.We believe that the unique contributions of all Atlassians create our success. To ensure that our products and culture continue to incorporate everyone's perspectives and experience, we never discriminate based on race, religion, national origin, gender identity or expression, sexual orientation, age, or marital, veteran, or disability status. All your information will be kept confidential according to EEO guidelines.To learn more about our culture and hiring process, explore our
Candidate Resource Hub
.
Cyber Security Jobs by Category
Cyber Security Jobs by Location
Cyber Security Salaries