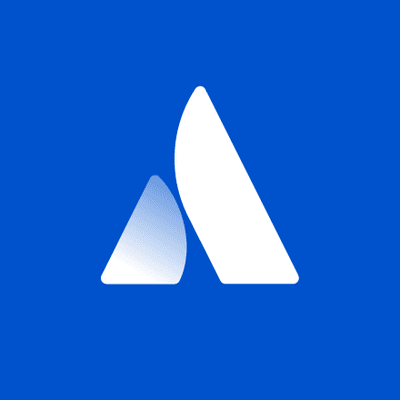 Atlassian
Senior Support Engineer, Cloud Migrations AMER
San Francisco, United States•San FranciscoCaliforniaUnited StatesNorth America•June 10, 2023
Working at AtlassianAtlassian can hire people in any country where we have a legal entity. Assuming you have eligible working rights and a sufficient time zone overlap with your team, you can choose to work remotely or from an office (unless it's necessary for your role to be performed in the office). Interviews and onboarding are conducted virtually, a part of being a distributed-first company.
To help our teams work together effectively, this role requires you to be located in the Pacific Standard Time Zone.Your future teamThe Migration Support Engineer is a part of our Cloud Migrations team, which is focused on providing advanced support and product expertise to our largest customers. In this role as a support engineer, you will work on our most important customer accounts and collaborate with global Atlassian team members. You will join a growing team of specialists improving our support capabilities, capacity, and quality for our largest and most sophisticated customers.Our Support Engineers for Migrations hit that sweet spot between a technical and customer-facing role and focus on providing advanced support and product expertise to our largest customers who are on their migration journey from their On-Prem Atlassian products to Atlassian Cloud. You will lead customer-facing calls communicating progress updates, action plans to migration blockers, runbooks, and production migration execution. You will partner closely with Cloud Migrations Manager, Product and Engineering teams to deliver an awesome migration experience to our customers and provide insights to the product team on making our Migration tooling and customer experience better.
What you'll do
8+ years of experience in support, software services, and/or system administration for a large end-user community
2+ years of experience working with enterprise customers in a high-touch model
Experience in migrating customers from Server to the Cloud an added advantage
Strong database skills, with the expertise to write and update SQL queries with ease
Expertise to write, review or modify scripts (Python, bash/shell)
Deep understanding of SSO, SAML, LDAP, Active Directory, SSL, etc
Experience with Splunk
Experience with APIs and REST calls
Worked with various operating systems, such as Linux, Unix, and Windows.
Proven knowledge of networks
Experience supporting Java, especially the JVM components
You handle problems, learn new technologies, and enthusiasm to continually evolve as a technical expert
Exhibit a strong team-oriented outlook and the ability to effectively work with several people and roles
Exceptional soft skills, both internal and external communications by email, phone, and VC
Demonstrable ability to de-escalate difficult situations with customers
Your background
Experience getting on calls with customers to provide updates on migration and also hosting these calls
Engage support teams across multiple regions and/or cross functions within Atlassian like CSM and EA's for best outcomes towards the customer's migration project
Experience working in an Enterprise environment or with Enterprise customers
Collaboration skills with a customer and/or partner team to follow best practices for a successful migration
Technical Knowledge
Linux/Unix OS; command line knowledge
Experience with Splunk (not a must)
SQL knowledge
Knowledge of REST API
Strong scripting knowledge; Ability to write, update and understand scripts
User Management & Authentication; Basic knowledge of SSO, SAML, LDAP, AD
CompensationAt Atlassian, we tie our base pay ranges to role and level. In the United States, that means your base pay ranges will fall into one of three geographic pay zones depending on your location. Our current base pay ranges for new hires in each zone are:Zone A: $120,400 - $150,227Zone B: $108,400 - $135,205Zone C: $99,900 - $124,689Within each range, base pay is ultimately determined based on your skills, expertise, and experience. This role may also be eligible for benefits, bonuses, commissions, and/or equity.Please visit
go.atlassian.com/payzones
for more information on which locations are included in each of our geographic pay zones. However, please confirm the zone for your specific location with your recruiter.
Our perks & benefits
To support you at work and play, our
perks and benefits
include ample time off, an annual education budget, paid volunteer days, and so much more.
About Atlassian
The world's best teams work better together with Atlassian. From medicine and space travel, to disaster response and pizza deliveries, Atlassian software products help teams all over the planet. At Atlassian, we're motivated by a common goal: 
to unleash the potential of every team
.We believe that the unique contributions of all Atlassians create our success. To ensure that our products and culture continue to incorporate everyone's perspectives and experience, we never discriminate based on race, religion, national origin, gender identity or expression, sexual orientation, age, or marital, veteran, or disability status. All your information will be kept confidential according to EEO guidelines.Pursuant to the San Francisco Fair Chance Ordinance, we will consider for employment qualified applicants with arrest and conviction records.To learn more about our culture and hiring process, explore our
Candidate Resource Hub
.
Cyber Security Jobs by Category
Cyber Security Jobs by Location
Cyber Security Salaries