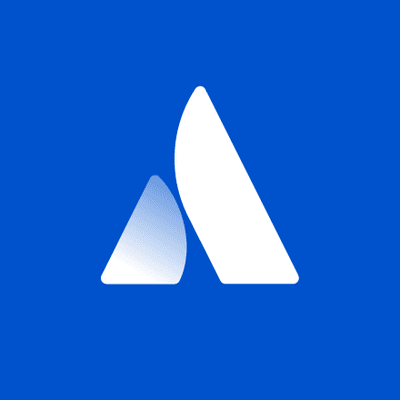 Atlassian
Senior Solutions Consultant, German Speaking
Munich, Germany•MunichBavariaGermanyEurope•June 9, 2023
Working at AtlassianAtlassian can hire people in any country where we have a legal entity. Assuming you have eligible working rights and a sufficient time zone overlap with your team, you can choose to work remotely or from an office (unless it's necessary for your role to be performed in the office). Interviews and onboarding are conducted virtually, a part of being a distributed-first company.Your future team
The mission of Atlassian Advisory Services is to help enterprise customers accelerate their Atlassian journey to achieve their desired goals. With our guidance, customers can develop innovative solutions to make their own teams excited to get work done. We make it our job to think about what's best for our customers and how to keep them ahead of the curve. In fact, we are constantly evolving to improve the way we serve all types of industries and business needs.Our Services Solutions Advocates (SSAs) shape services solutions and processes that are anchored in best practices and focused on delivering customer value. These are the people who can help enterprise customers determine their best fit for services solutions, very much inclusive of our outstanding Partner capabilities, product solutions, and training or certification paths. SSAs provide tailored guidance, partnering with their customers throughout their Atlassian journey. Whether the customer is in discovery, adoption, or continuing on through mastery, SSAs can help accelerate those enterprise customer outcomes.
What you'll do
In this role as Senior Services Solutions Advocate, you will connect with the customer's main business and technical decision-makers and understand what outcomes they are looking to achieve with their investment in Atlassian's suite of products
You will collaborate with a small but mighty Services Solutions Team, with wonderful colleagues across EMEA, AMER & APAC. You will be reporting to the regional Services Solutions Manager for EMEA & APAC
You will shape a solutions sales motion jointly with Atlassian's enterprise teams & our Solutions Partners to tailor a prescriptive package of services that is inclusive of Atlassian's enterprise services offerings and the Partner's services capabilities - as a complete customer value-focused solution offering
Internally at Atlassian, you will partner with the team leads & peers from Enterprise Advocacy, Technical Account Management, Training, Customer Success, and Solution Engineering, and your partnership will extend externally to the services sales teams within Atlassian's Solutions Partner ecosystem
You will engage customers early in the services funnel to nurture their solution needs and then work with each of these teams to shape a customer solution proposal
You will also work with Atlassian's internal sales teams to align dependencies between the software and services sales pipeline for the region, understand at any time which opportunities are jointly in flight, and coordinate customer engagement in those opportunities to unlock customer uptake of Atlassian's enterprise services
Your background
6 or more years of experience in Solutions Sales, including Technical Sales roles
(Alternatively) 6 or more years of experience with Services Delivery / Management Consulting
1 or more years (co)selling Consulting Services
Ability to speak to the value of advisory services, training, and partner-sourced services, in product adoption and growth cycles
Ability to manage a sales cycle, build and nurture a pipeline and deliver accurate forecasting
Understanding of the Enterprise sales stages, qualifying and progressing opportunities to close
Ability to work with sales counterparts on direct & channel teams to provide input on proposals and providing necessary coaching to maximise the services outcome
Experience conducting customer background research on company strategy and compelling events and presenting solutions tailored to address the most important needs of the business
Strong communication & presentation skills – written and oral
Comfortable driving value conversations, earning trust, and creating a partnership with peers and customer stakeholders, developing strategic customer relationships and services adoption outcomes
Understanding of the use of software development, project management collaboration, and code-quality software
Foundational experience with Atlassian products
Foundational experience with Salesforce
Fluent/near native level of German and English languages
#LI-AV1
Our perks & benefits
To support you at work and play, our
perks and benefits
include ample time off, an annual education budget, paid volunteer days, and so much more.
About Atlassian
The world's best teams work better together with Atlassian. From medicine and space travel, to disaster response and pizza deliveries, Atlassian software products help teams all over the planet. At Atlassian, we're motivated by a common goal: 
to unleash the potential of every team
.We believe that the unique contributions of all Atlassians create our success. To ensure that our products and culture continue to incorporate everyone's perspectives and experience, we never discriminate based on race, religion, national origin, gender identity or expression, sexual orientation, age, or marital, veteran, or disability status. All your information will be kept confidential according to EEO guidelines.To learn more about our culture and hiring process, explore our
Candidate Resource Hub
.
Cyber Security Jobs by Category
Cyber Security Jobs by Location
Cyber Security Salaries