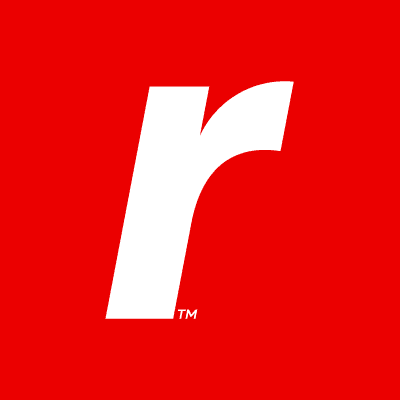 Rackspace
Senior Solutions Architect- US Government
United States - Remote•United StatesNorth America•March 21, 2023
The Senior Solution Architect - Government Services is a Subject Matter Expert encompassing the breadth and depth of technical knowledge required to sell Rackspace's industry leading, security and compliance-focused government cloud services. This Senior SA will work to provide technical support for Rackspace Government Cloud within VMWare and AWS.
Skills
Applies a highly advanced knowledge of solutioning principles to a variety of sales opportunities with high MRR potential.
Maintains thorough knowledge across Rackspace cloud and security portfolio with deep understanding within government section of the portfolio.
Works in close collaboration with other members of the government sales teams to design technical solutions for specific opportunities, develop account strategies, uncover additional business opportunities, and drive expansion of the Rackspace Government Solutions organization.
Defines and designs customer cloud environments and articulates the value of FedRAMP compliance and cloud product offerings based on DevSecOps principles and hyper-scale cloud technologies in support of government customers and partners.
Serves as a voice of the customer, but also has an interface to many facets of the industry including our hyper-scale cloud partners.
Assists customers in defining secure cloud architectures, leveraging automation and repeatable processes.
Assists in documenting how cloud architecture will be deployed and maintained.
Leads internal and external efforts to evolve and promote the role of the Solutions team. Understands Federal (DoD, Civilian, and IC) and/or SLED Government mission needs and contracting process.
Knowledge
Excellent strategic thinking skills with the ability to provide value input on a global scale.
Ability to present architecture and highly technical products to senior leaders, partners or customers, as needed.
Ability to influence others both internally and in the external technical community. Understanding of both the technical and business aspects of the role.
Excellent verbal and written communications skills.
Ability to communicate at all levels of the organization.
Ability to work and promote inclusiveness in team settings.
Has deep cloud services platform expertise on AWS, Azure, GCP, and/or VMware. Knowledge of Information Assurance (IA) principles and tenets (confidentiality, integrity, availability, authentication, non-repudiation, etc.).
Knowledge of cloud architecture concepts including distributed system methodology, topology, and components.
Knowledge of network communication protocols, directory services, and security architecture.
Knowledge of system administration concepts for Unix/Linux and/or Windows operating systems.
Knowledge of security policies, standards and practices, such as FIPS, FISMA, FedRAMP and NIST SP 800-53.
Familiarity with IT Risk Management and Compliance automation software such as Telos Xacta.
Ability to work independently on tasks and take ownership of projects.
Day to Day
Manages the customer's overall technical relationship, becoming the trusted advisor and augmenting their technical team.
Leverages training, education, and previous experience to gather customer requirements, respectfully challenge customer assumptions, and translate into a Rackspace supportable solution.
Defines end to end customer solutions, including definition, design, build, deployment and high-level support.
Delivers architecture diagrams, documented solution proposals, working prototypes, proof of concept systems, and provides guidance for complex solution implementation. Enable Rackspace to deliver market leading government cloud and security capabilities that align with customer expectations.
Ability to prioritize multiple deals, on the job training, and strategic initiatives through highly effective time management.
Excellent problem solving, analytical, presentation, and whiteboarding skills.
Internal and external facing SME across all government cloud platforms, providing external evangelism as well as internal training and enablement.
Maintains close integration with our hyper scale cloud partners.
Provides consultation with leadership and peer groups regarding roadmap and capabilities.
Ensures major architectural designs are maintainable, flexible and cost-effective solutions.
Solves complex problems and takes a broad perspective to identify innovative solutions. Decisions impact the achievement of customer, operational, program or service objectives.
Works on significant and unique issues where analysis of situations or data requires an evaluation of intangibles.
Leads others to solve issues of diverse scope where analysis requires an understanding of current business and government trends.
Uses sophisticated analytical thought to exercise judgment and identify innovative solutions.
Promotes sharing of expertise through consulting, presentation, and documentation. Assists in training other Sales staff. 
Communicates to prospective customers the competitive value of sophisticated IT Risk, Compliance, and Information Security solutions. 
Validates proposed solutions against FedRAMP, FISMA, DFARS, CJIS, ITAR and other government regulations to ensure compliance. 
Promotes sharing of expertise through consulting, presentation, and documentation. Coordinates cross-functionally to ensure a holistic approach to cloud security and compliance.
Advanced knowledge and thought leadership on cloud, technology and industry trends that affect technology decisions for enterprise organizations.
Experience/Education
High school diploma or equivalent required.
Bachelor's degree in Computer Science or Engineering and a minimum of 7 years of experience in public cloud technologies working as an Architect or similar role required. Minimum of 2 years of practical information security experience in developing secure architectures for large enterprises is preferred.
Public Cloud, Security+, Network+, CISSP, CCSP Professional certifications preferred.
This role may work remotely from any eligible U.S. location.
Must be able to pass a Public Trust background check at hire.
Must be a U.S. Citizen.
May require further DOD security clearance.
The following information is required by the Colorado Equal Pay Transparency Act, New York City Pay Transparency Act, Washington Pay Transparceny Act and California Pay Transparency Act. This applies only to individuals working in the state of Colorado, Washington, California and New York City. The anticipated starting pay range of Colorado, California, Washington and New York City applicants for this role is 
$125,100-$199,180 for CO and $137,300 – $219,400 for NYC, WA and CA. 
Unless already included in the posted pay range and based on eligibility, the role may include variable compensation in the form of bonus, commissions, or other discretionary payments. These discretionary payments are based on company and/or individual performance and may change at any time. Actual compensation is influenced by a wide array of factors including but not limited to skill set, level of experience, licenses and certifications, and specific work location. Information on 
benefits
 offered is here.#LI-STORM#LI-DNI
About Rackspace Technology
We are the multicloud solutions experts. We combine our expertise with the world's leading technologies — across applications, data and security — to deliver end-to-end solutions. We have a proven record of advising customers based on their business challenges, designing solutions that scale, building and managing those solutions, and optimizing returns into the future. Named a best place to work, year after year according to Fortune, Forbes and Glassdoor, we attract and develop world-class talent. Join us on our mission to embrace technology, empower customers and deliver the future.  
More on Rackspace Technology
Though we're all different, Rackers thrive through our connection to a central goal: to be a valued member of a winning team on an inspiring mission. We bring our whole selves to work every day. And we embrace the notion that unique perspectives fuel innovation and enable us to best serve our customers and communities around the globe. We welcome you to apply today and want you to know that we are committed to offering equal employment opportunity without regard to age, color, disability, gender reassignment or identity or expression, genetic information, marital or civil partner status, pregnancy or maternity status, military or veteran status, nationality, ethnic or national origin, race, religion or belief, sexual orientation, or any legally protected characteristic. If you have a disability or special need that requires accommodation, please let us know.
Cyber Security Jobs by Category
Cyber Security Jobs by Location
Cyber Security Salaries