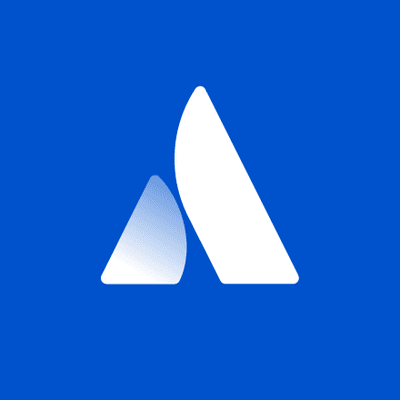 Atlassian
Senior Software Engineer, Frontend, Jira Issue Team
Bengaluru, India•BangaloreKarnatakaIndiaAsia•June 10, 2023
Working at AtlassianAtlassian can hire people in any country where we have a legal entity. Assuming you have eligible working rights and a sufficient time zone overlap with your team, you can choose to work remotely or from an office (unless it's necessary for your role to be performed in the office). Interviews and onboarding are conducted virtually, a part of being a distributed-first company.
Our office is in Bengaluru, but we offer flexibility for eligible candidates to work remotely across India. Whatever your preference - working from home, an office, or in between - you can choose the place that's best for your work and your lifestyle.
Your future team
We're looking for an experienced FrontEnd Software Engineer to join the Jira Issue Experience team in India. The team's mission is to improve the New Issue Experience for Jira Cloud customers, making it not only easier to use but also more performant. You'll work as part of a team delivering incredible, creative improvements for our users. You'll collaborate with other developers to write the best code for the project and deliver amazing results that our users love. Our teams owns all of codebases that power Jira Issue Experiences, which are the most-viewed pages in the Jira Cloud suite of products (Jira Software, Jira Service Management, Jira Work Management, plus more). You'll work as part of a high-energy team delivering features and creative improvements to delight the customers, and pave the way for future work.
More about the role:
You'll be a part of a Jira Team, working on Jira's frontend together with other senior frontend engineers and architects. If you are excited about coding standards, frontend technologies, frontend DevOps and library usage, this is your chance to delve further deep into and create a high impact.You will manage the maintenance and feature development of new requirements and you are expected to work with developers and stakeholders in multiple timezones, predominantly in India and Australia. You will work with a group of talented engineers at varying job levels. If you want to grow as an engineer that can manage the entire life cycle of mission-critical software, this is an opportunity you can't miss.
What you'll do:
Experience with React and Javascript.
Experience with building frontend applications considering modularity, reliability, security, performance, accessibility, and scale.
Enjoys working collaboratively, sharing knowledge and helping other developers.
Experience with modern testing frameworks (e.g., Jest, Cypress, Enzyme, React Testing Library)
Experience with front-end architecture and data-driven development
Work with designers to develop dynamic user experiences.
Drive complex projects autonomously, from technical design to launch.
Lead code design & documentation across complex changes, especially on high-risk problems
Be an example for, meaningful code reviews across your team
Partner across engineering teams to solve company-wide plans
Mentor junior members of the team
Your background:
5+ years experience as a FrontEnd Engineer.
Bachelor's or Master's degree with a preference for Computer Science degree.
Experience in engineering software systems of medium-to-large scope and complexity.
Practical knowledge of Agile software development methodologies.
Experience with continuous delivery.
Practical knowledge of Agile software development methodologies (e.g., XP, scrum)
Knowledge to evaluate trade-offs between correctness, robustness, performance, space and time
Practice in mentoring other engineers and influencing decision makers throughout the organization
Consider the customer impact when making technical decisions
Our perks & benefits
To support you at work and play, our
perks and benefits
include ample time off, an annual education budget, paid volunteer days, and so much more.
About Atlassian
The world's best teams work better together with Atlassian. From medicine and space travel, to disaster response and pizza deliveries, Atlassian software products help teams all over the planet. At Atlassian, we're motivated by a common goal: 
to unleash the potential of every team
.We believe that the unique contributions of all Atlassians create our success. To ensure that our products and culture continue to incorporate everyone's perspectives and experience, we never discriminate based on race, religion, national origin, gender identity or expression, sexual orientation, age, or marital, veteran, or disability status. All your information will be kept confidential according to EEO guidelines.To learn more about our culture and hiring process, explore our
Candidate Resource Hub
.
Cyber Security Jobs by Category
Cyber Security Jobs by Location
Cyber Security Salaries