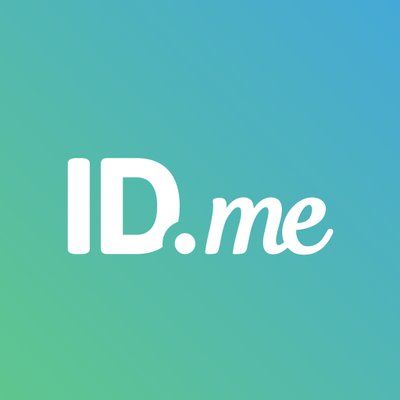 ID.me
Senior Security Assurance Technical Program Manager (Remote)
Company Overview
ID.me simplifies how people securely prove and share their identity online. The company empowers people to control their data through a portable and trusted login, which means they don't need to create a new password when visiting sites that have the ID.me button.
The COVID-19 pandemic accelerated digital migration for many critical services. Those services require a trusted identity to safeguard against fraud and help ensure people are who they claim to be. With ID.me, login and identity credentials move with people, which can reduce the time and frustration of having to verify at multiple sites and set up multiple passwords.
ID.me is a credential service provider compliant with federal standards for digital identity verification. 
In addition to helping people control their credentials and data, the company's "No Identity Left Behind" initiative strives to expand access and inclusion for all people. The company offers multiple pathways to verification – online self-serve, live video chat agents, and in person. ID.me is passionate about building a robust identity network that does not compromise access for traditionally underserved groups.
Role Overview
ID.me is looking for a Senior Security Assurance Technical Program Manager to add to our growing security team to help build highly scalable, secure, and compliant products. The Senior Security Assurance TPM will have the opportunity to drive and develop mechanisms that demonstrate trust with users, customers, partners and regulators. The role will strive to raise the security bar across the organization affecting all control domains. This person will work closely with the Head of Security Assurance to verify controls are designed and operating effectively, manage a portfolio of compliance frameworks, and develop options for stakeholders to address control requirements. The Security Assurance TPM will perform the following additional responsibilities:
Manage control conformance with rigorous attention to detail
A single threaded owner of their work demonstrated by being self-motivated, results-oriented, forward thinking, and always looking for ways to improve.
Maintain relationships with cross functional teams in a high collaborative environment
Debate and advise like a scientist and with empathy.
Rapidly understand unique business operations, processes, and functions 
Develop control testing schedules and plans
Balance multiple projects and/or tasks concurrently
Build and maintain reporting capabilities for the range of work
Apply information technology and audit concepts to the company's mission
Review and evaluate internal controls and supporting documentation
Determine compliance with policies and selected laws/regulations
Succinctly communicate findings to key stakeholders in writing and verbally
Supervise and review work performed by control owners
Required Qualifications
BA/BS/BBA degree from an accredited college/university with a major in information technology, accounting, or another relevant field of study, or equivalent experience
6+ years direct experience managing compliance programs including: audit readiness, program reporting, continuous monitoring, auditor education, and remediation management.
Proficient project management skills which includes planning, work tracking, reporting, and data analysis 
Proficient analytical skills to verify control design and identify minimum assurance evidence through interview and observation
Experience working with NIST 800-53, FedRAMP, FISMA, ISO, and/or SOC control programs
Experience with cloud service providers, SaaS product design, CI/CD, and cloud engineering operations.
Preferred Qualifications
Applying automation to reduce compliance burden
Experience building and implementation internal control programs
Experience processing FedRAMP significant change requests (SCR)
Excellent verbal, written and interpersonal communication skills with both technical and non-technical audiences
CISSP, CISA, and similar certifications are a plus 
Cloud certifications are a plus
Ideal candidate will thrive in our culture if they have a passion for:
Building quality products with a mindset on safety and security
Operating in a fast-moving and high-growth environment
Working as a team player with an entrepreneurial work ethic
Security, learning and continuous improvement
Note that candidates must be located in the continental U.S.
ID.me Covid Vaccination Requirement
ID.me has a mandatory vaccination requirement where not prohibited by applicable federal or state law.
All current and future employees are required to receive their COVID-19 vaccinations, unless a reasonable accommodation is approved. Employees not in compliance with this policy will be placed on leave and will be terminated if no valid reason for not getting the COVID-19 vaccine is provided.  
Purpose: In accordance with ID.me's duty to provide and maintain a workplace that is free of known hazards, we are adopting this policy to safeguard the health of our employees and their families; our customers and visitors; and the community at large from COVID-19 that may be reduced by vaccinations. This policy will comply with all applicable laws and is based on guidance from the Centers for Disease Control and Prevention and local health authorities, as applicable.
Reasonable Accommodation: Current and future employees in need of an exemption from this policy due to a medical reason, or because of a sincerely held religious belief must submit a completed Request for Accommodation form to the human resources department to begin the interactive accommodation process as soon as possible after vaccination deadlines have been announced (September 13th) and an offer of employment has been made. Accommodations will be granted where they do not cause ID.me undue hardship or pose a direct threat to the health and safety of others.
Vision: To be the world's leading digital identity network empowering people to control their own information and to prove their credentials across all channels: online, call center, and in-person.
Mission: To make the world a more trusted place by delivering the highest level of security with the least amount of friction at the lowest possible cost. 
People: We have an audacious mission. We aim to fix the identity layer of the internet. Billions of people will live better lives with more trust and convenience thanks to ID.me. We are like Special Forces. We take on the most difficult challenges with amazing teammates.  
ID.me Core Values: *Don't be a jerk. *Always compete. *Ask questions like a 5-year old. *Inspire people with your passion. *Make something better every day. *Treat each customer like your favorite family member. *Own your mistakes so you can learn from them. *Details are everything. *Communicate like a scientist. *Be truthful (even when it's hard). *Reflect ID.me's values in your actions. *Act like an owner.
ID.me Career Site & Culture Deck: https://www.id.me/careers
ID.me maintains a work environment free from discrimination, where employees are treated with dignity and respect. All ID.me employees share in the responsibility for fulfilling our commitment to equal employment opportunity. ID.me does not discriminate against any employee or applicant on the basis of age, ancestry, color, family or medical care leave, gender identity or expression, genetic information, marital status, medical condition, national origin, physical or mental disability, political affiliation, protected veteran status, race, religion, sex (including pregnancy), sexual orientation, or any other characteristic protected by applicable laws, regulations and ordinances. ID.me adheres to these principles in all aspects of employment, including recruitment, hiring, training, compensation, promotion, benefits, social and recreational programs, and discipline. In addition, ID.me's policy is to provide reasonable accommodation to qualified employees who have protected disabilities to the extent required by applicable laws, regulations and ordinances where a particular employee works. Upon request we will provide you with more information about such accommodations. 
Please review our Privacy Policy, including our CCPA policy, at id.me/privacy. If you provide ID.me with any personally identifiable information you confirm that you have read and agree to be bound by the terms and conditions set out in our Privacy Policy.
ID.me participates in E-Verify.
#LI-JS1 #LI-REMOTE
Cyber Security Jobs by Category
Cyber Security Salaries