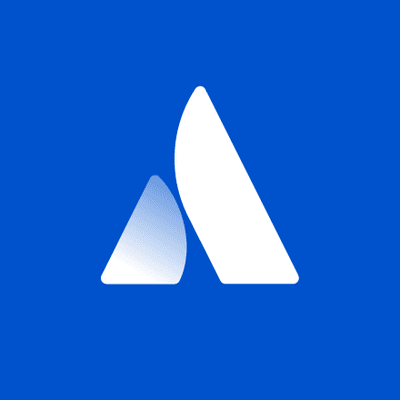 Atlassian
Senior Sales Strategy & Operations Analyst
Austin, United States•AustinTexasUnited StatesNorth America•June 10, 2023
Working at AtlassianAtlassian can hire people in any country where we have a legal entity. Assuming you have eligible working rights and a sufficient time zone overlap with your team, you can choose to work remotely or from an office (unless it's necessary for your role to be performed in the office). Interviews and onboarding are conducted virtually, a part of being a distributed-first company.
Your future teamWe're a lean team of data experts who love solving chunky business problems. Our goal: support our partners and use a data-driven approach to accelerate Atlassian's top line growth. We support teams across the "Go-to-market," function and are part of the broader Field Operations family here at Atlassian.You will report to our the Manager of Pipeline Operations within Sales and Strategy Analytics.
What you'll do
Support global pipeline and the teams that create opportunities to achieve results through foundational top of funnel metrics from lead to opportunity.
Guide global standardization for reporting, program management, and go-to-market programs across pipeline-contributing teams including Sales, Marketing, and Channel.
Distill complex insights into concise executive level takeaways to guide decisions.
Build planning modeling, capacity planning, ad-hoc analytics, and produce internal quarterly business reviews.
Develop user-friendly, real-time dashboards in Salesforce and Tableau.
Your background
Comfortable in executive level meetings and ability to guide leaders towards data-driven decisions.
Proficiency in packaging data into concise insights; solid BI, Excel, and SFDC expertise.
Experience enhancing business processes from diagnosis to execution and ability to cover a range of projects from C-Level presentations to hands-on data analytics.
Tableau and Excel skills (can perform complex functions to build and maintain intricate spreadsheets).
5+ years in Sales Operations, Strategy, BizOps, Marketing, or Channel roles within SaaS B2B.
Compensation
At Atlassian, we tie our base pay ranges to role and level. In the United States, that means your base pay ranges will fall into one of three geographic pay zones depending on your location. Our current base pay ranges for new hires in each zone are:Zone A: $120,900 - $185,600Zone B: $108,800 - $167,000Zone C: $100,400 - $154,000Within each range, base pay is ultimately determined based on your skills, expertise, and experience. This role may also be eligible for benefits, bonuses, commissions, and/or equity.Please visit
go.atlassian.com/payzones
for more information on which locations are included in each of our geographic pay zones. However, please confirm the zone for your specific location with your recruiter.#LI-Remote
Our perks & benefits
To support you at work and play, our
perks and benefits
include ample time off, an annual education budget, paid volunteer days, and so much more.
About Atlassian
The world's best teams work better together with Atlassian. From medicine and space travel, to disaster response and pizza deliveries, Atlassian software products help teams all over the planet. At Atlassian, we're motivated by a common goal: 
to unleash the potential of every team
.We believe that the unique contributions of all Atlassians create our success. To ensure that our products and culture continue to incorporate everyone's perspectives and experience, we never discriminate based on race, religion, national origin, gender identity or expression, sexual orientation, age, or marital, veteran, or disability status. All your information will be kept confidential according to EEO guidelines.To learn more about our culture and hiring process, explore our
Candidate Resource Hub
.
Cyber Security Jobs by Category
Cyber Security Jobs by Location
Cyber Security Salaries