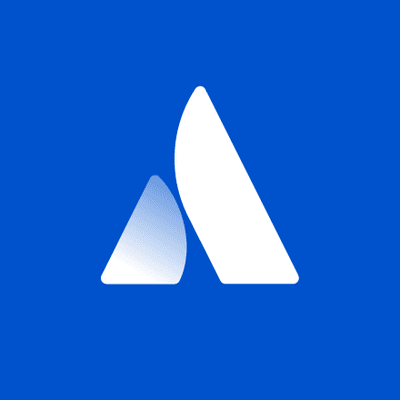 Atlassian
Senior Public Sector Enterprise Advocate - Federal Civilian
Washington D.C., United States•WashingtonDistrict of ColumbiaUnited StatesNorth America•June 8, 2023
Working at AtlassianAtlassian can hire people in any country where we have a legal entity. Assuming you have eligible working rights and a sufficient time zone overlap with your team, you can choose to work remotely or from an office (unless it's necessary for your role to be performed in the office). Interviews and onboarding are conducted virtually, a part of being a distributed-first company.
Atlassian is on a mission to unleash the potential of every team and we are making significant investments into our public sector vertical. We partner with agencies like NASA, Department of Veterans Affairs, Air Force, many State and Local Governments and some of the largest Federal Systems Integrators to advance humanity through the power of software and collaboration. We have over 250,000 customers worldwide, and our Public Sector Enterprise Advocates are working with our largest and most strategic customers in government to scale their investments in Atlassian
.
As a Public Sector Enterprise Advocate you are responsible for deeply understanding your customers and how they are leveraging Atlassian's suite of products. You will be nurturing and growing existing relationships and working diligently to build new ones. Through strategic account planning, client management, and consistent demonstration of value creation, you will drive the execution of our profound goals.At the same time, you will be the customer account lead, setting direction and guiding orchestration for all of our support and cross functional teams who engage with our customers on their journey with Atlassian, such as Channel Partners, Solutions Engineers, and more. You will be a critical liaison between our executives in product and engineering and our customers to help guide direction of future roadmap and constantly improve our customer experience.Are you customer-obsessed and creative? Can you effectively organize resources to meet the needs of our customers? Do you love the Enterprise Sales process and can help us apply your knowledge to the Atlassian sales model? If so, we'd love you on our team!
On Your First Day, We'll Expect You To Have:
8+ years experience of software sales experience, focusing on strategic account management
5+ years of selling into the Federal Government, specifically Federal Healthcare and Financial Services (VA, HHS, IRS, SSA, etc.)
Strong relationships with Government Agencies, Solutions Partners, and Resellers
Deep knowledge of Government contracts and procurement vehicles
Experience with achieving success in customer-first SaaS organizations
You excel when engaging directly with enterprise customers with a consultative, relationship-oriented approach
Experience using CRM, Pipeline Management, and Analytic tools
You are someone who wants to challenge the traditional Sales Model and improve sales processes.
You love working cross-departmentally, take the initiative to get stuff done, try new things and are willing to be an advocate and voice for the public sector business
It Would Be Great If You Also Have:
Experience transitioning customers from traditional "on premise" deployment models to cloud first
Entrepreneurial spirit combined with experience navigating the cross-departmental ecosystem of a larger, matrixed organization
Compensation:
At Atlassian, we tie our base pay ranges to role and level. In the United States, that means your base pay ranges will fall into one of three geographic pay zones depending on your location. Our current base pay ranges for new hires in each zone are:Zone A: $135,000 - $207,000Zone B: $121,500 - $186,300Zone C: $112,000 - $171,900Within each range, base pay is ultimately determined based on your skills, expertise, and experience. This role may also be eligible for benefits, bonuses, commissions, and/or equity.Please visit 
go.atlassian.com/payzones
 for more information on which locations are included in each of our geographic pay zones. However, please confirm the zone for your specific location with your recruiter.
Our perks & benefits
To support you at work and play, our
perks and benefits
include ample time off, an annual education budget, paid volunteer days, and so much more.
About Atlassian
The world's best teams work better together with Atlassian. From medicine and space travel, to disaster response and pizza deliveries, Atlassian software products help teams all over the planet. At Atlassian, we're motivated by a common goal: 
to unleash the potential of every team
.We believe that the unique contributions of all Atlassians create our success. To ensure that our products and culture continue to incorporate everyone's perspectives and experience, we never discriminate based on race, religion, national origin, gender identity or expression, sexual orientation, age, or marital, veteran, or disability status. All your information will be kept confidential according to EEO guidelines.To learn more about our culture and hiring process, explore our
Candidate Resource Hub
.
Cyber Security Jobs by Category
Cyber Security Jobs by Location
Cyber Security Salaries