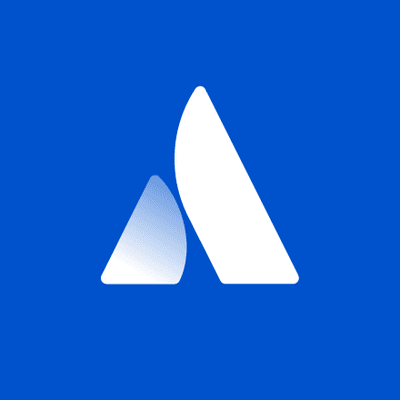 Atlassian
Senior Product Manager, Data Engineering
Mountain View, United States•Mountain ViewCaliforniaUnited StatesNorth America•April 1, 2023
Working at AtlassianAtlassian can hire people in any country where we have a legal entity. Assuming you have eligible working rights and a sufficient time zone overlap with your team, you can choose to work remotely or from an office (unless it's necessary for your role to be performed in the office). Interviews and onboarding are conducted virtually, a part of being a distributed-first company.
Your future team:The cloud platform team is redefining how hundreds of thousands of companies get their work done. At the core of that transformation is data. We are strengthening our data story across our suite of cloud products with a fresh focus on how we securely store and exchange customer data.The Data team at Atlassian builds platforms and services crafted to serve internal and external customers, ensuring that data can be easily and securely produced, exchanged, and stored. We give easy, federated, secure access to all data across Atlassian, so we can scalably deliver ML and insights to millions of users.We are looking for a strong Senior Product Manager to join our team. In this role, you will be responsible for planning and delivering data engineering work for our internal product teams that emit data into our data lake to be used by Atlassian Analytics.
You'll focus on:
Modeling and delivering a wide variety of heterogenous product data into our data lake
Landing stateful product data into our data lake
Defining and influencing how the use of data in our data lake is governed
Transforming and landing data to Atlassian Analytics for our end customers
Working with Atlassian Analytics to support the product launch and subsequent phases of delivery
Ensuring that our internal platform delivery aligns with our public, customer-facing roadmap
On your first day, we'll expect you to have:
Several years of product management and/or data science experience, ideally at a fast-growing software company
Familiarity with enterprise data engineering capabilities, e.g., pipelines, data and analytical modeling, data quality frameworks and the tech that enables them
Deep analytical experience and a passion for data, combined with a systems-thinking approach
Experience prioritising opportunities, defining features, and launching capabilities that meet the needs of our customers and the business
Ability to paint a compelling vision and set goals to inspire your teams and partners
Strong track record of building relationships and influencing at all levels of the organisation
It's great, but not required if you have:
7+ years in a Product Manager role in B2B Enterprise software
Experience with established data engineering concepts and tools such as Databricks, Spark, elastic search indices, and/or data mesh frameworks.
Experience driving unified data schemas across many cloud products and microservices
BE/BS/BA with an emphasis in technology, data engineering, or data science
CompensationAt Atlassian, we tie our base pay ranges to role and level. In the United States, that means your base pay ranges will fall into one of three geographic pay zones depending on your location. Our current base pay ranges for new hires in each zone are:Zone A: $150,000 - $230,000Zone B: $135,000 - $207,000Zone C: $124,500 - $190,900Within each range, base pay is ultimately determined based on your skills, expertise, and experience. This role may also be eligible for benefits, bonuses, commissions, and/or equity.Please visit
go.atlassian.com/payzones
for more information on which locations are included in each of our geographic pay zones. However, please confirm the zone for your specific location with your recruiter.
Our perks & benefits
To support you at work and play, our
perks and benefits
include ample time off, an annual education budget, paid volunteer days, and so much more.
About Atlassian
The world's best teams work better together with Atlassian. From medicine and space travel, to disaster response and pizza deliveries, Atlassian software products help teams all over the planet. At Atlassian, we're motivated by a common goal: 
to unleash the potential of every team
.We believe that the unique contributions of all Atlassians create our success. To ensure that our products and culture continue to incorporate everyone's perspectives and experience, we never discriminate based on race, religion, national origin, gender identity or expression, sexual orientation, age, or marital, veteran, or disability status. All your information will be kept confidential according to EEO guidelines.To learn more about our culture and hiring process, explore our
Candidate Resource Hub
.
Cyber Security Jobs by Category
Cyber Security Jobs by Location
Cyber Security Salaries