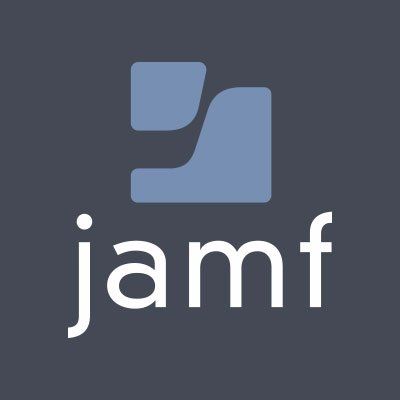 Jamf
Senior Offensive Security Engineer
At Jamf, people are at the core of everything we do. We do what's right for our customers, our employees, our communities and our world. We take pride in simplifying technology for tens of thousands of customers around the globe and helping organizations succeed with Apple.
Jamf operates as a choice-based office model. Choose to work in the office, connect 100% remote from your home, or find the blend that works best for you.
What you'll do at Jamf:At Jamf, we empower people to be their best selves and do their best work. The Senior Security Operations Engineer will work with the Cloud and Delivery team to continue to build, automate and maintain cloud security services. They will be responsible for leading the Security Design and Architecture, Log Collection, Security Incident Management, Identity and Access Management, Vulnerability and Patch management. They will be responsible for maintaining operation of the environment in accordance with our service level agreements and providing support to both our staff and customers.
What you can expect to do in this role:
Mentors and advises others in related components and broad fundamental expertise areas
Manages identity and access control in the cloud environment
Responsible for the tools, configuration, administration and related processes around our log file collection and monitoring
Provides the framework, processes and execution to ensure support of Jamfs data leakage prevention
Responsible for Web application firewall and related prevention, detection and mitigation of DDoS attack
Vulnerability Management: Accountable for the prevention, detection and mitigation of vulnerabilities through industry standard tools, configuration, administration and internal procedures
Performs regular firewall audits in line with our procedures. Provides the appropriate documentation, supporting evidence and follow up on identified issues requiring remediation
Responsible for tooling, processes and follow up actions related to our external port scanning needs and practices
Handles the identification, planning and implementation of any server hardening needs. Works collaboratively with Operations and other internal teams to communicate, document and implement
Performs security incident analysis, response and remediation
Participates in design and implementation of security automation workflows
Helps manage security data reporting and visualization platform.
What we are looking for:
Minimum of 4 years IT security principles, security operations, techniques, and technologies (Required)
Minimum of 4 years experience working with Linux/Unix command line interfaces, including shell or python scripting (Required)
Minimum of 4 years experience with industry standard configuration management and deployment tools (e.g. Ansible, Chef, Puppet or other) (Required)
Minimum of 2 years experience administering some or all of the following technologies: Amazon Web Services (EC2, RDS, DynamoDB, ELB, Elastic Beanstalk, S3, IAM, ElastiCache) (Preferred)
Minimum of 2 years experience working with monitoring (Logic Monitor, AppDynamics, Zabbix, etc) and logging tools (Splunk, Sumologic, or ELK (ElasticSearch/Logstash/Kibana)) (Preferred)
Advanced knowledge of containerization concepts and Kubernetes (Preferred)
Basic knowledge of MySQL or Postgres (Preferred)
Why Jamf?
Jamf Protect has received the honor of Endpoint Security Solution of the Year in CyberSecurity Breakthrough Awards, 2022

Jamf Protect received the Security Software Solution of the Year, and Jamf Threat Defense has earned the title of Mobile Security Solution of the Year, in the 2022 Computer Security Awards.
What is a Jamf?You go above and beyond for others, are willing to help, and support the team around you. You value and learn from different perspectives. You are curious and resourceful, a problem-solver, self-driven and constantly improving. You are excited by not knowing what may lie ahead. You are willing to take risks, try new things, even fail just to do it better next time. You're not a jerk. You are someone who cares about doing the right thing.What does Jamf do?Jamf extends the legendary Apple experience people enjoy in their personal lives to the workplace. We believe the experience of using a device at work or school should feel the same, and be as secure as, using a personal device. With Jamf, IT and security teams are able to confidently manage and protect Mac, iPad, iPhone and Apple TV devices, easing the burden of updating, deploying and securing the data used by their end-users. Jamf's purpose is to simplify work by helping organizations manage and secure an Apple experience that end-users love and organizations trust.
We are free-thinkers, can-doers and problem crushers with a passion for helping customers empower their workforce to focus on their jobs, not the hassles of managing technology – freeing nurses to care, teachers to teach and businesses to thrive. We have over 2,500 employees worldwide who are encouraged to bring their whole selves to work each and every day.
Get social with us and follow the conversation at #OneJamf
#LI-REMOTE
Cyber Security Jobs by Category
Cyber Security Salaries