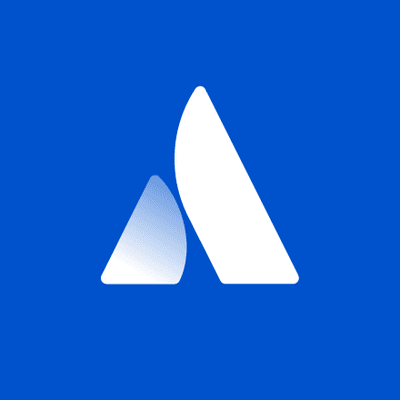 Atlassian
Senior Financial Analyst, Revenue Projects
Sydney, Australia•SydneyNew South WalesAustraliaOceania•September 25, 2023
Working at AtlassianAtlassians can choose where they work – whether in an office, from home, or a combination of the two. That way, Atlassians have more control over supporting their family, personal goals, and other priorities. We can hire people in any country where we have a legal entity. Interviews and onboarding are conducted virtually, a part of being a distributed-first company.
As a Topline Financial Analyst, you will report to the Head of Finance Corp Revenue and Projects, and work on projects of Finance Revenue team. This is a visible role in the organisation with close partnership with senior business leaders across the company. You will build and operationalise a world-class Cloud metrics framework, driving ownership, accountability, and clarity in revenue planning communication. You will play a crucial role in strategic planning, becoming a valued financial partner to Product and Go-to-Market (GTM) teams, and supporting the Atlassian business with financial models and metrics expertise. You will advocate for improvements to growth and operations for the Cloud business.This is a remote position. Our office is in Sydney, but we offer flexibility to work remotely. Whatever your preference - working from home, an office, or in between - you can choose the place that's best for your work and your lifestyle.
In this role, you'll get to:
Help improve infrastructure of financial planning by building and operationalising a world-class Cloud metrics framework across Atlassian departments
Help improve financial models and metrics, develop clarification of ownership on business growth, and support company goal setting and tracking practices.
Be exposed to broad revenue related projects in Finance team
On your first day, we'll expect you to have:
3-5 years of experience in a financial/analytical role in tech, consulting, or investment banking
Experience with planning and bookings/revenue forecasting, interpreting and reporting our performance results
Data analytics skills in Excel (can maintain complex spreadsheets) and an understanding of Cloud metrics
Solid experience in process improvements of financial planning and analysis
It's great, but not required of you have:
SQL skills and understanding of database / data warehousing concepts
Project management experience
Exposure to working with planning tools (e.g., Anaplan) and finance systems (e.g., Netsuite)
Knowledge of BI technologies (e.g. Tableau)
Technology or Software / SaaS industry experience
More about our team
Atlassian's unique business model prioritises growth and profitability, with a focus on analytics. The FP&A team is visible and collaborative, boasting diverse backgrounds in technology, consulting, and finance. Our responsibilities include planning facilitation, performance insights, strategic decision-making support, and future predictions. We value transparency at every level of the organisation while working with business leaders to ensure continued growth. Join our passionate team dedicated to Atlassian's products and customers.
Our perks & benefits
Atlassian offers a variety of perks and benefits to support you, your family and to help you engage with your local community. Our offerings include health coverage, paid volunteer days, wellness resources, and so much more. Visit
go.atlassian.com/perksandbenefits
to learn more.
About Atlassian
At Atlassian, we're motivated by a common goal: to unleash the potential of every team. Our software products help teams all over the planet and our solutions are designed for all types of work. Team collaboration through our tools makes what may be impossible alone, possible together.We believe that the unique contributions of all Atlassians create our success. To ensure that our products and culture continue to incorporate everyone's perspectives and experience, we never discriminate based on race, religion, national origin, gender identity or expression, sexual orientation, age, or marital, veteran, or disability status. All your information will be kept confidential according to EEO guidelines.To provide you the best experience, we can support with accommodations or adjustments at any stage of the recruitment process. Simply inform our Recruitment team during your conversation with them.To learn more about our culture and hiring process, visit
go.atlassian.com/crh
.
Cyber Security Jobs by Category
Cyber Security Jobs by Location
Cyber Security Salaries