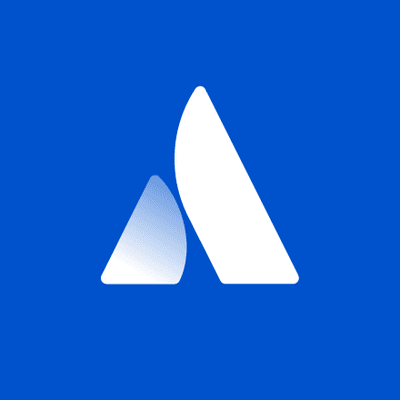 Atlassian
Senior Engineering Manager, Trust Common Services
Mountain View, United States••September 27, 2023
Working at AtlassianAtlassians can choose where they work – whether in an office, from home, or a combination of the two. That way, Atlassians have more control over supporting their family, personal goals, and other priorities. We can hire people in any country where we have a legal entity. Interviews and onboarding are conducted virtually, a part of being a distributed-first company.
To help our teams work together, you will be fully remote, but the role requires you to be in the USA pacific/mountain time.Your future teamOur Enterprise Trust team has a mission to support large enterprises to trust Atlassian because of the common foundation services that make it easy and affordable for Atlassian teams to use the capabilities to satisfy the enterprise customer's compliance requirements to support our Enterprise Trust vision. You will report to the Senior Engineering Manager that sits inside the Enterprise Trust organization. The Enterprise team helps our largest and most complex customers adopt Atlassian by building the Enterprise-grade platform which underpins all of Atlassian's products and ecosystem apps.As a Senior Engineering Manager, you'll be a technical leader and people manager working across the ~20 member development team building and unblocking enterprise customers by providing common services that are geared towards migrations, email, mobile messaging and compliance needs.. You will manage a group of engineers at varying job levels, from new college grads to senior engineers to architects. You will be responsible for their daily work and mentoring them as they grow in their careers.
What you'll do
Collaborate with partners to get clarity on priorities, scheduling and scope of work
Identify blockers, goals, success metrics ensuring awareness, OKR/roadmap awareness, and expectations
Manage projects, process, partners and timelines
Own the delivery of critical projects in a microservices environment
Yearly/quarterly/sprint planning, and other Agile rituals
Build an open, trusting, operationally mature culture
Participate in hiring planning and other budgeting exercises
Collaborate in technical/architectural discussions, provide direction, and drive decision-making
Your background
10+ years of experience with building large-scale and modern web software at a similar sized SaaS company
5+ years of experience managing software engineers
2+ years of experience managing multiple teams
Bachelor's degree with a preference for Computer Science degree
Demonstrated experience implementing dev-ops best practices and producing measurable results
Drive clarity from single-line requirements and providing direction in ambiguous environments
Passionate about mentoring engineers and helping others achieve their career goals
CompensationAt Atlassian, we tie our base pay ranges to role and level. In the United States, that means your base pay ranges will fall into one of three geographic pay zones depending on your location. Our current base pay ranges for new hires in each zone are:Zone A: $205,800 - $274,400Zone B: $185,200 - $246,900Zone C: $170,800 - $227,700Within each range, base pay is ultimately determined based on your skills, expertise, and experience. This role may also be eligible for benefits, bonuses, commissions, and/or equity.Please visit
go.atlassian.com/payzones
for more information on which locations are included in each of our geographic pay zones. However, please confirm the zone for your specific location with your recruiter.
Our perks & benefits
Atlassian offers a variety of perks and benefits to support you, your family and to help you engage with your local community. Our offerings include health coverage, paid volunteer days, wellness resources, and so much more. Visit
go.atlassian.com/perksandbenefits
to learn more.
About Atlassian
At Atlassian, we're motivated by a common goal: to unleash the potential of every team. Our software products help teams all over the planet and our solutions are designed for all types of work. Team collaboration through our tools makes what may be impossible alone, possible together.We believe that the unique contributions of all Atlassians create our success. To ensure that our products and culture continue to incorporate everyone's perspectives and experience, we never discriminate based on race, religion, national origin, gender identity or expression, sexual orientation, age, or marital, veteran, or disability status. All your information will be kept confidential according to EEO guidelines.To provide you the best experience, we can support with accommodations or adjustments at any stage of the recruitment process. Simply inform our Recruitment team during your conversation with them.To learn more about our culture and hiring process, visit
go.atlassian.com/crh
.
Cyber Security Jobs by Category
Cyber Security Salaries