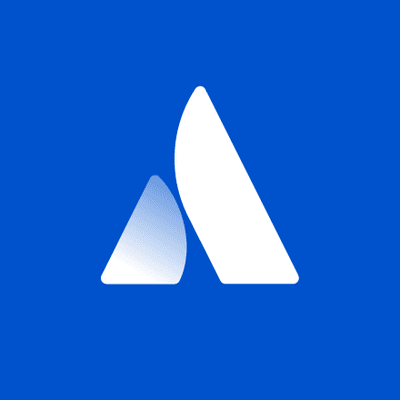 Atlassian
Senior Engineering Manager, JSM Virtual Agent
Sydney, Australia•SydneyNew South WalesAustraliaOceania•September 19, 2023
Working at AtlassianAtlassians have flexibility in where they work – whether in an office, from home, or a combination of the two. That way, Atlassians have more control over supporting their family, personal goals, and other priorities. We can hire people in any country where we have a legal entity. Interviews and onboarding are conducted virtually, a part of being a distributed-first company.
Are you a maker who loves to build teams and products to solve real problems for customers? Atlassian is looking for a Senior Engineering Manager to join Jira Service Management to lead our Virtual Agent program.Jira Service Management's virtual agent, powered by conversational AI, automates support interactions and empowers service teams to deliver exceptional support at scale. Powered by LLMs and purpose-built ML models, the virtual agent is a flagship experience for the new Atlassian Intelligence.You will work closely with our product management and design team to deliver rapidly and incrementally, experiment to explore new ideas, and focus on continuous improvement in every aspect of what we do. Your greatest responsibility will be looking after the individuals reporting to you – mentoring and supporting them in their professional development, unlocking their potential, and challenging them to step outside their comfort zone to grow and excel.
About you:
You have experience leading a high-performing team of engineers, including managing and shipping cross-functional or multi-team projects.
You enjoy collaborating with Product Management and UX Design on the product discovery & delivery lifecycle.
You have a passion for understanding customers and their needs, and encourage engineers to do the same.
You've done frontend and backend application development on a SaaS product with current tools & technologies (React, GraphQL, Kotlin, etc). You're endlessly curious about the technologies your team works with and strive to keep your technical knowledge sharp — but you also feel comfortable knowing your greatest impact won't be as a technical contributor.
You're able to spar with senior engineers on systems design, pulling from your background as a hands-on engineer.
You place a tremendous value on good communication and appreciate async- and remote-friendly working practices. You know how to pick the right communication tool for the problem at hand (chat, video, email, etc.).
You understand methodologies like Agile, XP, and Lean, and see their value, but don't believe there's only one right way to get work done.
You are comfortable with the pace and trade offs of early product development. You know how to take care of yourself and your team, get your work done without working around the clock, prioritize ruthlessly, and tolerate a little uncertainty.
You're based in Australia with relevant engineering management or leadership experience.
Ideally you will have a Bachelor or higher degree, or its equivalent, in Computer Science, Information Technology, Information Systems Management or a closely related field of study.
Key Responsibilities:
Enable your multi-functional team to ship features quickly and safely as our team grows in size, providing them with the tooling and processes needed for success.
Ability to drive technical and operational excellence, pushing innovation and quality.
Grow your team members careers and keep them engaged.
Support your team by holding regular one on ones, giving context on priorities, collaborating with other teams, unblocking projects, and resolving conflicts.
Be both a technical leader and people manager responsible for guiding your team to make solid technical decisions.
Help to prioritize and coordinate the team's work alongside your product management and design peers.
Continuously improve Halp's engineering team and processes.
More About Atlassian:
Software is changing the world, and we're at the center of it all. With a customer list that reads like a who's who in tech, and a highly disruptive business model, we're advancing the art of team collaboration with products like Jira, Confluence, and Trello. Driven by honest values, an amazing culture, and consistent revenue growth, we're out to unleash the potential of every team. From Amsterdam and Austin to Sydney and San Francisco, we're looking for people who are powered by passion and eager to do the best work of their lives in a highly autonomous yet collaborative, no B.S. environment.We believe that the unique contributions of all Atlassians is the driver of our success. To make sure that our products and culture continue to incorporate everyone's perspectives and experience we never discriminate on the basis of race, religion, national origin, gender identity or expression, sexual orientation, age, or marital, veteran, or disability status.
Our perks & benefits
Atlassian offers a variety of perks and benefits to support you, your family and to help you engage with your local community. Our offerings include health coverage, paid volunteer days, wellness resources, and so much more. Visit
go.atlassian.com/perksandbenefits
to learn more.
About Atlassian
At Atlassian, we're motivated by a common goal: to unleash the potential of every team. Our software products help teams all over the planet and our solutions are designed for all types of work. Team collaboration through our tools makes what may be impossible alone, possible together.We believe that the unique contributions of all Atlassians create our success. To ensure that our products and culture continue to incorporate everyone's perspectives and experience, we never discriminate based on race, religion, national origin, gender identity or expression, sexual orientation, age, or marital, veteran, or disability status. All your information will be kept confidential according to EEO guidelines.To provide you the best experience, we can support with accommodations or adjustments at any stage of the recruitment process. Simply inform our Recruitment team during your conversation with them.To learn more about our culture and hiring process, visit
go.atlassian.com/crh.
Cyber Security Jobs by Category
Cyber Security Jobs by Location
Cyber Security Salaries