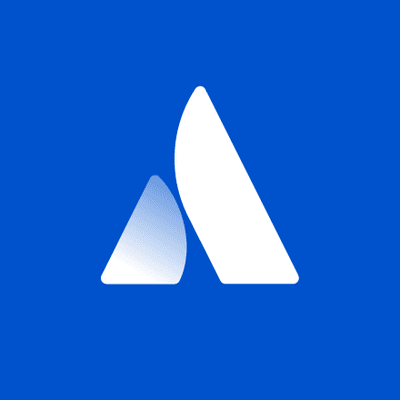 Atlassian
Senior Engineering Manager, Jira Data Center
Gdansk, Poland•GdanskPomorskiePolandEurope•March 17, 2023
Working at AtlassianAtlassian can hire people in any country where we have a legal entity. Assuming you have eligible working rights and a sufficient time zone overlap with your team, you can choose to work remotely or from an office (unless it's necessary for your role to be performed in the office). Interviews and onboarding are conducted virtually, a part of being a distributed-first company.
Our mission at Atlassian is to unleash the potential of every team. As a leader in Jira Data Center at Atlassian, you will join an engineering-led company and award-winning leader in software development and collaboration tools.Atlassian's Data Center products are our world-leading agile collaboration tools, built for the enterprise, typically deployed and managed by our largest clients in their own clouds and data centers. Working as an Engineering Manager means working with and improving the experience of thousands of captivating customers including Airbnb, NASA, Cisco, eBay and Toyota - a good proportion of Fortune 500 companies run our software.In this role, you will be responsible for all aspects of engineering in the product's life-cycle. Through your hard-working teams you'll build technical and architectural strategy, and collaborate with your fellow engineering managers peers in Jira as well as broader Atlassian engineering teams. You'll drive excellence in security, reliability, quality and engineering enablement within Jira.
The role:
Build customer trust in Jira Data Center at the largest scales - focus on stability, scalability, reliability, and performance
Manage teams responsible for product development across all parts of Jira software, including security bug fix, performance improvements testing, important issue management and support, platform maintenance, and evolution.
This is a manager-of-managers role, including running some teams directly.
Work with product and design counterparts to build a 1–2 year strategy, outlining projects that support: our product, reliability, security, performance, and scalability goals.
Make sure the strategy turns into plans and roadmaps and finally into actual deliverables from your engineering teams
Mentor, empower, and inspire the managers who report to you. Our engineering leaders put our team members first, providing the right support for them to lead projects on autonomous, forward-thinking teams.
Help our multi-functional product teams to ship features quickly and safely as our team grows in size, providing them with the tooling and processes needed for success.
Lead with integrity and inspiration, by drawing from past experiences within large-scale systems and product experience with complex enterprise software.
Create opportunity for a greater efficiency inside the teams that report to you but also influencing peer organisations across Data Center.
Providing broader perspective inside Jira engineering and Data Center engineering by bringing a more inclusive voice, diversity of thought, look beyond the group, give a greater voice to underrepresented team members, and ensure that Data Center better reflects and understand the makeup of our users.
On your first day we'll expect you to have;
Engineering management experience leading motivated engineering teams. 5+ years of experience managing remote employees, leading and inspiring managers, specifically in a hybrid but dominantly remote setup. Setting a high disciplined bar across your teams, your leaders, influencing the entire Jira organisation and setting an example in Data Center.
Experience leading teams working on product development. Experience working with Product Management, Design, Program Management to set strategy for the product.
You shine when it comes to your written and verbal skills, in person and remote. You can build a trusted partnership at all levels of our team, and have proven skills in listening, influencing and coordinating.
Customer focus. Experience understanding customers and their needs, empathizing with our customers is crucial to build the right set of reliability practices.
Technical background and skills stemming from deep experience across complex products and systems. Experience with application security, web applications, and modern techniques for building software. Understanding of the latest build, test, deployment, and configuration tools. Real-world experience building high-performance, large-scale systems (and the scars to prove it). This does not mean you have to be from an engineering background - but a technical leaning is important.
Our perks & benefits
To support you at work and play, our
perks and benefits
include ample time off, an annual education budget, paid volunteer days, and so much more.
About Atlassian
The world's best teams work better together with Atlassian. From medicine and space travel, to disaster response and pizza deliveries, Atlassian software products help teams all over the planet. At Atlassian, we're motivated by a common goal: 
to unleash the potential of every team
.We believe that the unique contributions of all Atlassians create our success. To ensure that our products and culture continue to incorporate everyone's perspectives and experience, we never discriminate based on race, religion, national origin, gender identity or expression, sexual orientation, age, or marital, veteran, or disability status. All your information will be kept confidential according to EEO guidelines.To learn more about our culture and hiring process, explore our
Candidate Resource Hub
.
Cyber Security Jobs by Category
Cyber Security Jobs by Location
Cyber Security Salaries